Project Management Apps in 2021 that would help you become more productive.
Project management apps allow you to organize project related work and schedule tasks easily.
These apps will allow you to assign roles and responsibilities and track project related activities to follow the schedule. In this article I have selected some of the best project management apps available, as of September 2021. 
PS: I installed and signed up for ALL these apps so that I could give an informed review, which you'll find out at the end.
Why do you need a Project Management App?
Project management apps let you track and manage nearly any kind of project, such as the creation of a new product, building a house or website, or launching a marketing campaign. I got into project management apps when I decided not to run my business as a brand agency alone. These apps have proved vital in communicating and providing deadlines when we go off track. I love it.
What makes Great Project Management Apps?
Apps that let you:
See who is doing what and by when across the whole team:
Coordinate plans, projects, and tasks in one shared space
Switch between list, kanban board, and calendar views
Organize and assign tasks; set due dates
Attach files to tasks so relevant info is easy to find
13 Project management Apps
Let's examine these apps in detail.
1. Notion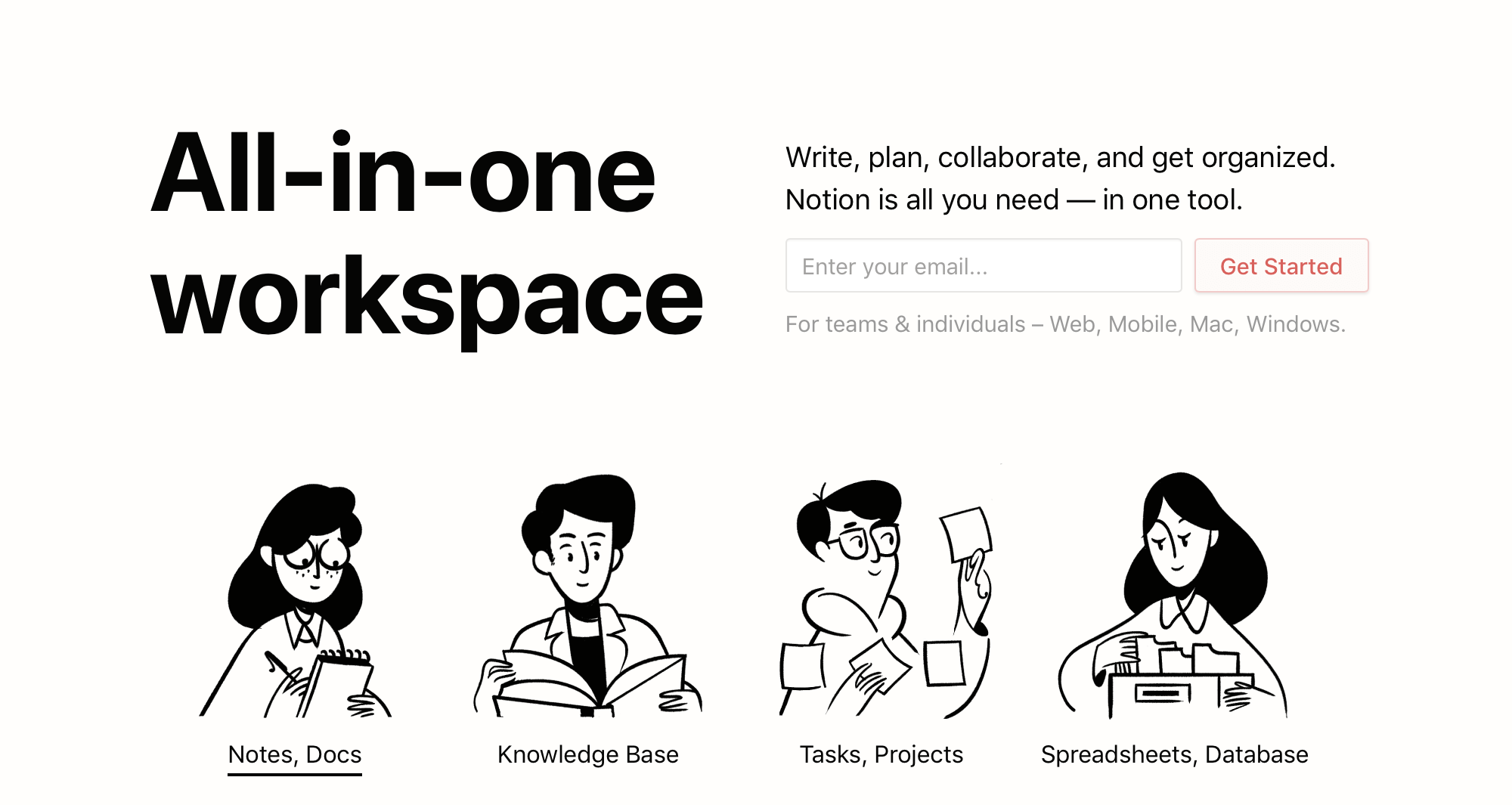 Should Notion be considered one of the project management apps? I'd like to think so. Notion is a feature-rich note-taking software and team collaboration tool that helps users organize and manage their tasks efficiently. Notion comes equipped with a wide range of project management tools that let you assign and track tasks, create calendars and roadmap projects across disciplines and organization sizes.
Notion offers four pricing plans depending on how you want to use it. You get a discount if you pay annually — the Personal Plan costs $4/month, and the Team Plan costs $8/member/month.
2. Trello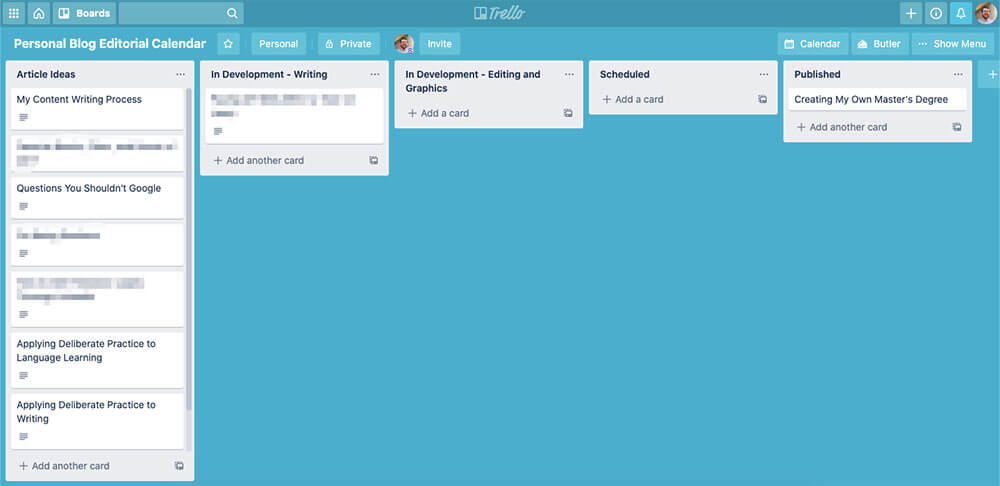 Trello is great for organizing your to-do lists, ideas, and is very easy to use. You can create several boards to use for various projects, and it's free of cost.
Trello is based on the Kanban board system of project management. Kanban organizes project tasks as cards on a board divided into columns. Each column represents a task status (typically to-do, doing, and done, though it can get much more complex). As work progresses on cards, you move them from left to right. See more on Kanban Boards here.
In addition to implementing this Kanban board design, Trello lets you assign cards to team members, set due dates, attach files, and make comments.
Pricing: Most features are available for free but Increased storage, priority support, and third-party app integrations are available from $9.99/month per user.
3. Asana

Asana is a great tool even though we just recently uninstalled it. I used it for the better part of a year with staff. In a nutshell, Asana helps you create and share task lists with your team. The app is simple but smart enough and has got a lot of integrations. Teams with up to 15 members can use Asana for free. Teams with 15 members and up can choose plans that range from $10.99 per month.
4. ClickUp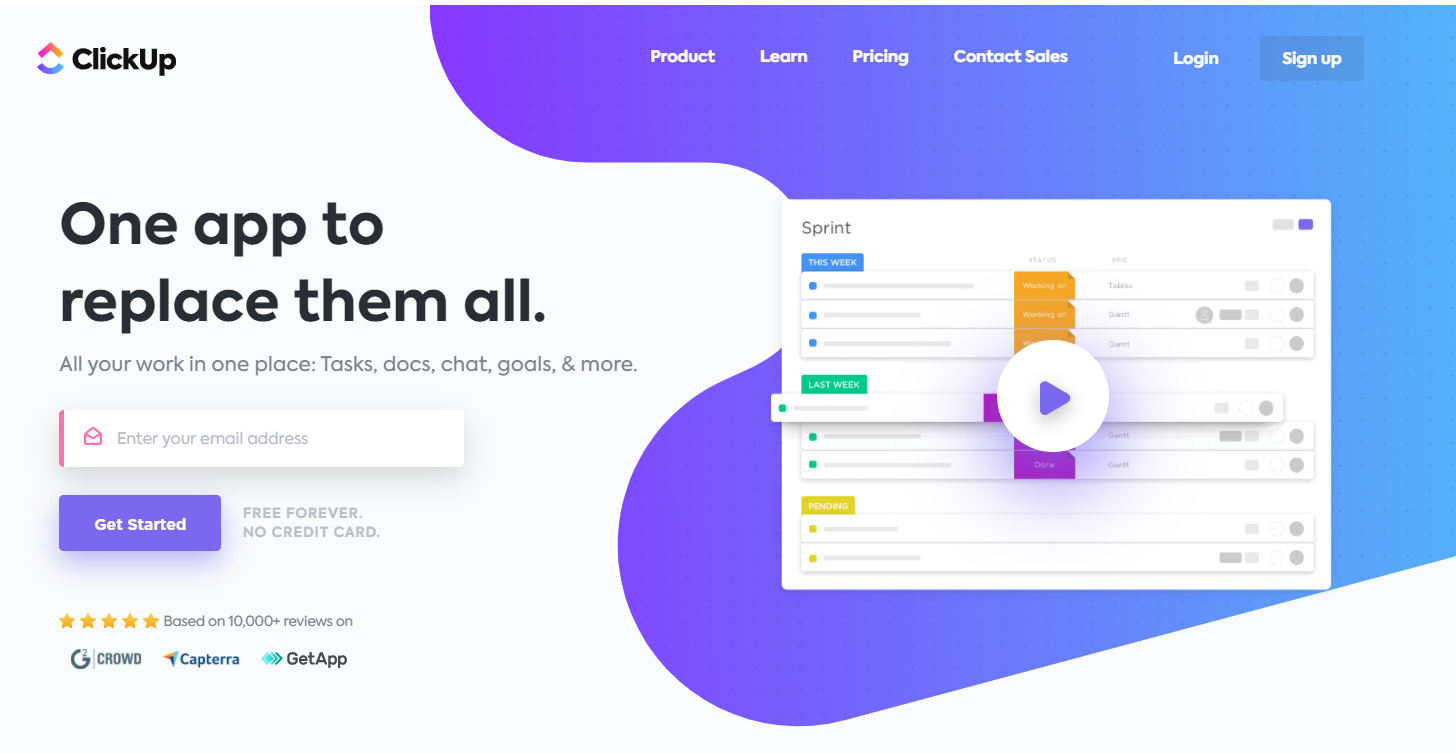 ClickUp has it's own inbuilt time tracker, document creator and internal notepad – and if you know me, you know I am a HUGE fan of notepads .
You can use ClickUp calendars, timelines, and Gantt charts to plan tasks, schedule your team, and sync in real-time with Google, Outlook, and Apple. View your daily tasks, reminders, and Google Calendar events all in one place.
ClickUp Pricing begins at just $5 per user, per month for the ClickUp Unlimited plan, making this one of the cheapest project management solutions around for small teams. Growing businesses may want to spend more (the Professional tier is $9 per user, per month) for added features. But even individual users can get going with ClickUp, thanks to its great Free tier, which is ideal for smaller scale project management and task tracking. – Source
5. Monday.com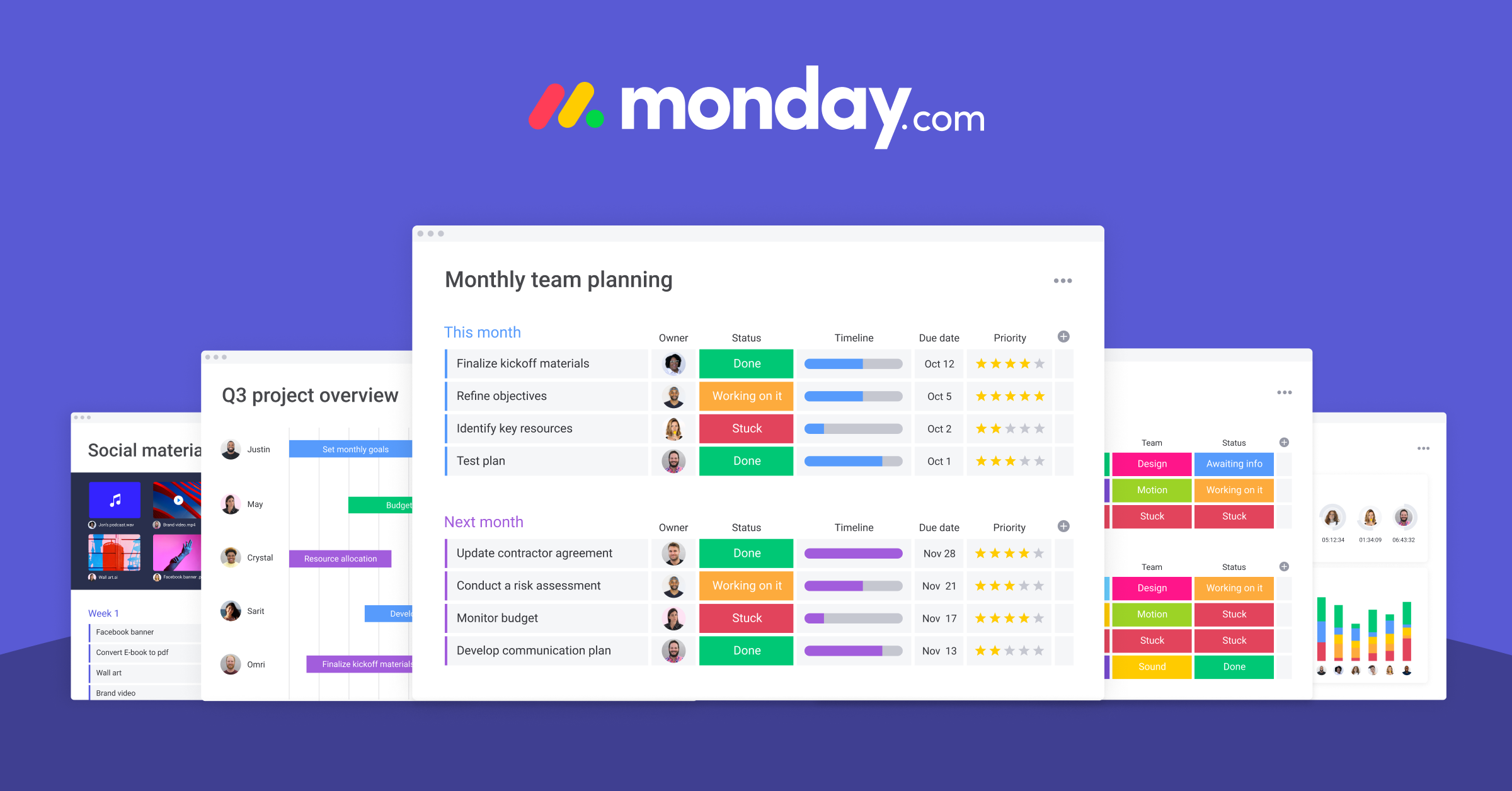 Monday.com
is a tool that simplifies the way teams work together – Manage workload, track projects, move work forward, communicate with people – Adopt a management tool that people actually love to use, one that's fast, and easy to use.
Monday.com brings your team and work together in one organized place. You can also add team members to your Boards and delegate the work that needs to get done by assigning one or more team members to each Item. Companies like them because it uses a visual approach to simplify processes, a methodology that applies to almost any project. It provides intuitive and customizable dashboards that make it easy to delegate tasks, track progress, and integrate multiple tools.
Pricing · Individual. $0. Up to 2 seats. Free forever. or Basic. USD $8. Per seat / month. Total $24 / month. Billed annually.
6. Airtable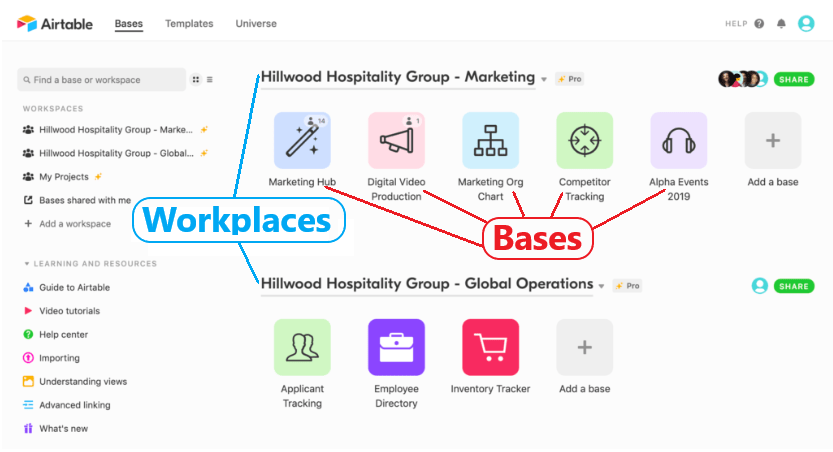 Airtable is a relational database tool that's also an online collaboration tool. Before you brush it off as boring because of the word database, know that Airtable is easy to use and extremely versatile. You can use it to manage work, track and organize inventories, plan an event, and much more. – PC Mag
With Airtable, collaborators can store, share, and collaboratively edit information. The information might be ideas, inventory, tasks, or something else. The app comes with a default view similar to a spreadsheet, and it suggests a handful of templated projects based on your team within the company. You can start from one of the suggested templates, browse the rest, or build your own project (called a "base") from scratch.
Price: The free plan includes unlimited bases, 1,200 records per base, and five view options, including grid, calendar, and Kanban; upgrade for $10/user/month to the Pro plan for 5,000 records per base, 5 GB of attachments, and more.
7. Hive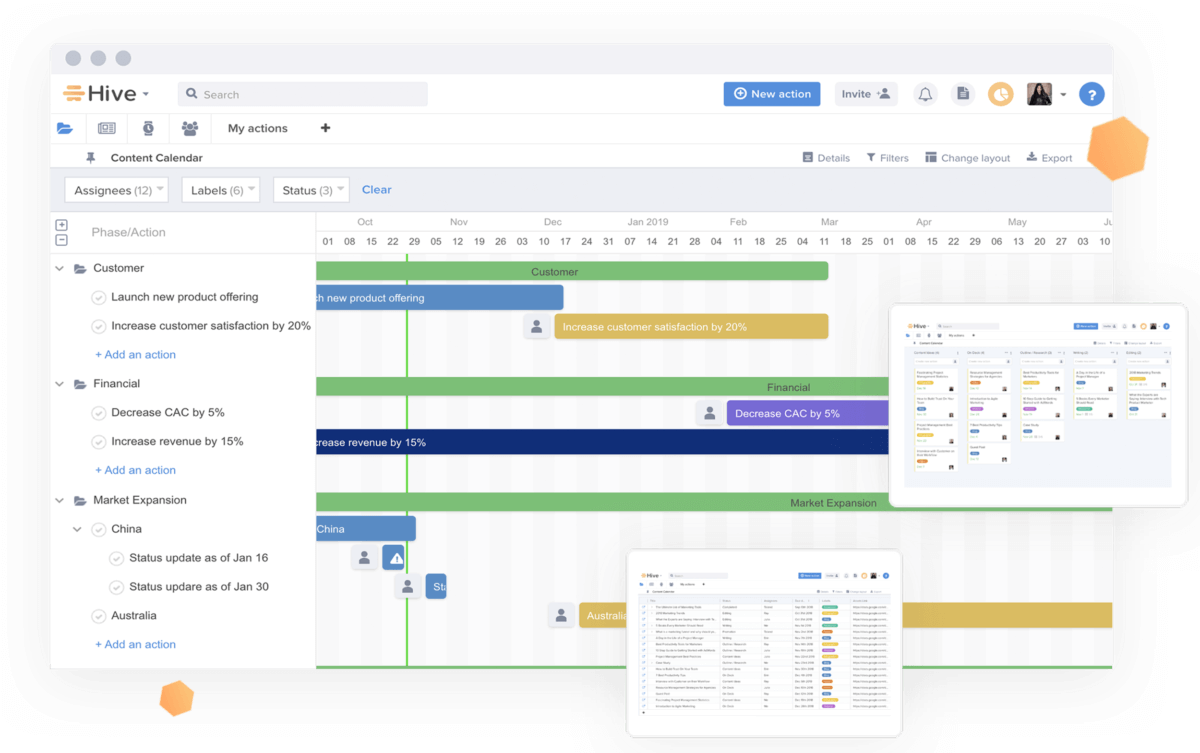 Hive is the project management tool behind rockstar teams at Uber, Google, Starbucks, Essence and more.
Hive is a productivity platform designed to help small businesses work at their best. This is one of the powerful and intuitive project management apps which allows small businesses to streamline their work, track time with greater efficiency and leverage data to help identify inefficiencies.
Pricing: 14-day free trial, no credit card required. Professional: $16/user/month when paid monthly (or $12/user/month when paid annually) with add-ons available. A discount is provided to nonprofits.
8. Smartsheets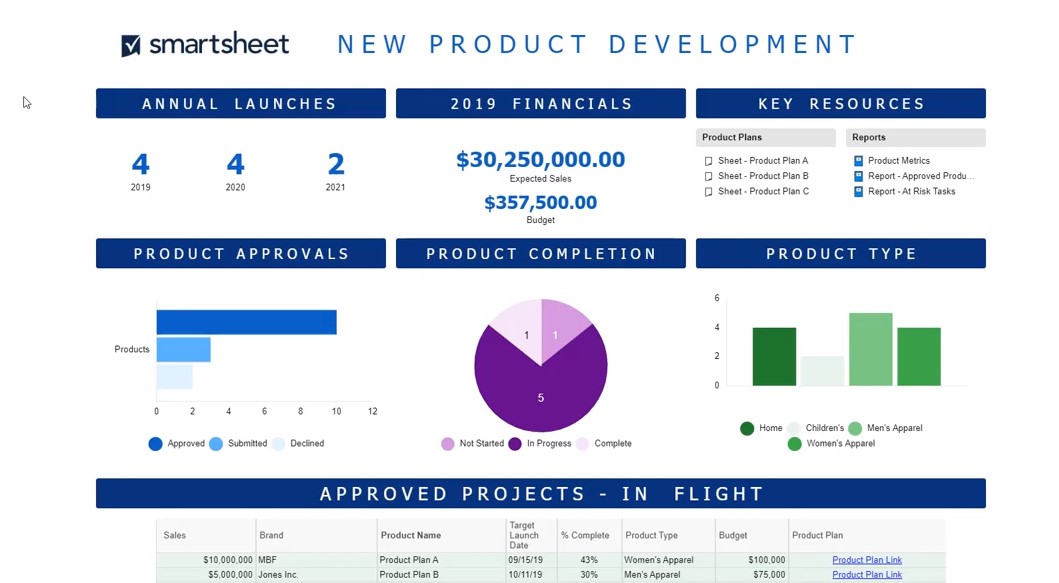 Smartsheet is a software as a service offering for collaboration and work management, developed and marketed by Smartsheet Inc. It is used to assign tasks, track project progress, manage calendars, share documents, and manage other work, using a tabular user interface.
Pricing: Smartsheet Individual costs $14 per month for a single user paid annually, or $19 on a month-to-month basis.
9. Zoho Projects
Because Zoho Projects is a super low-cost project management app with an array of helpful features, it's an attractive option for small and growing businesses.
Zoho Projects is a cloud-based project management solution designed for small and midsize companies. It offers project scheduling and budgeting, which allows project managers to define project tasks, assign them to their teams, estimate project costs and follow up on in-progress tasks.
One reason we selected it as one of our project management apps is that it offers all the core tools needed for managing projects, such as Gantt charts, basic resource management tools, and timesheets, for a price that's more than fair.
Zoho Projects pricing starts at $5.00 per user, per month. There is a free version. Zoho Projects offers a free trial.
10. Wrike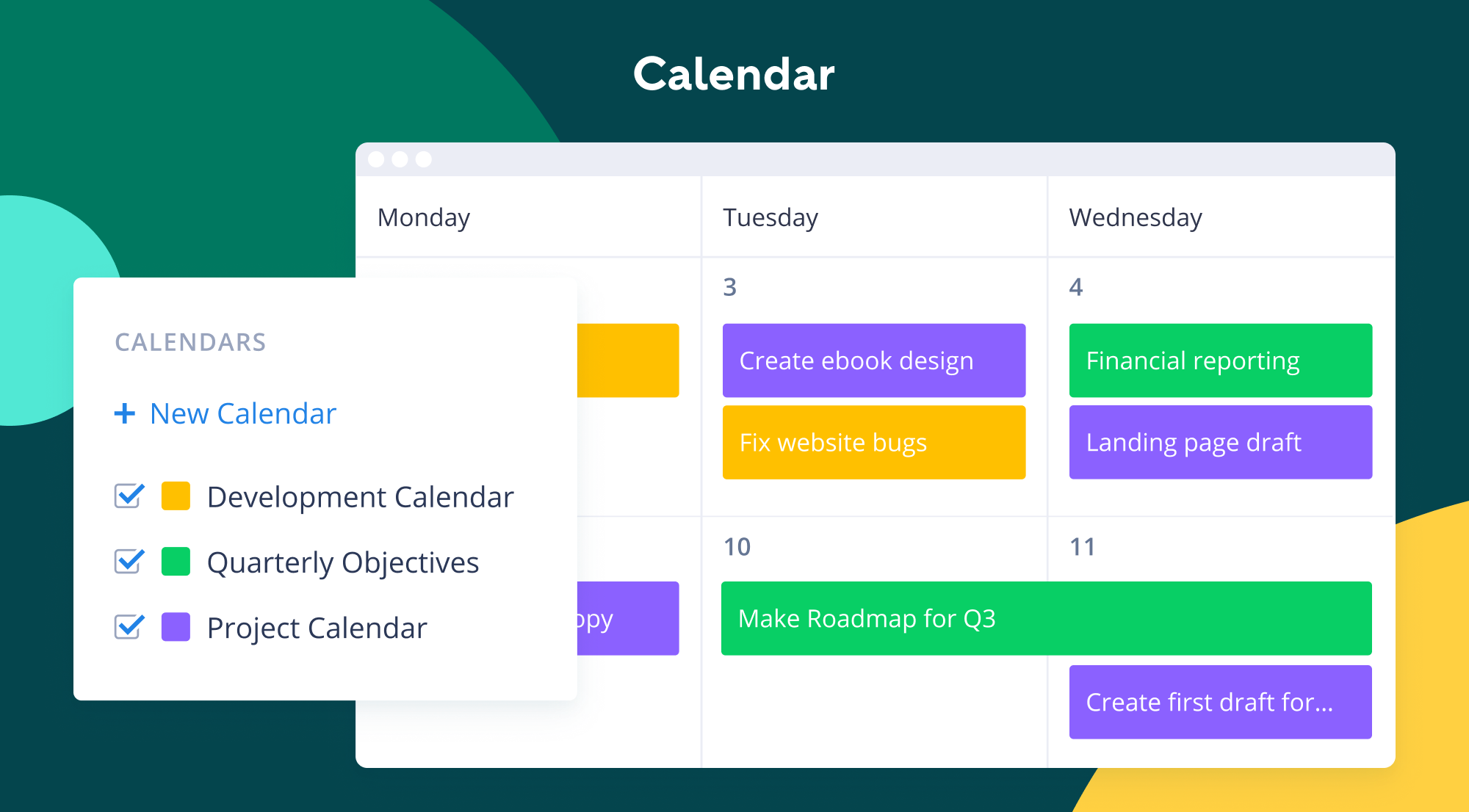 Wrike offers the same flexibility of a spreadsheet—with columns for every bit of info you want to track about tasks.
Wrike lets your team update the status of tasks at various intervals—in-progress, on hold, canceled, or completed. Additionally, you can set the status of projects to green, yellow, red, on hold, or canceled, making it easy to create your weekly project status reports
While you can do a lot with Wrike's free plan, its best features—including time tracking, Gantt charts, and custom dashboards—do require a premium plan.
If you're running a small operation now but planning to scale in the future, Wrike grows alongside you, giving you all of the tools you need to run both a single small project and many concurrent large ones.
11. Basecamp 3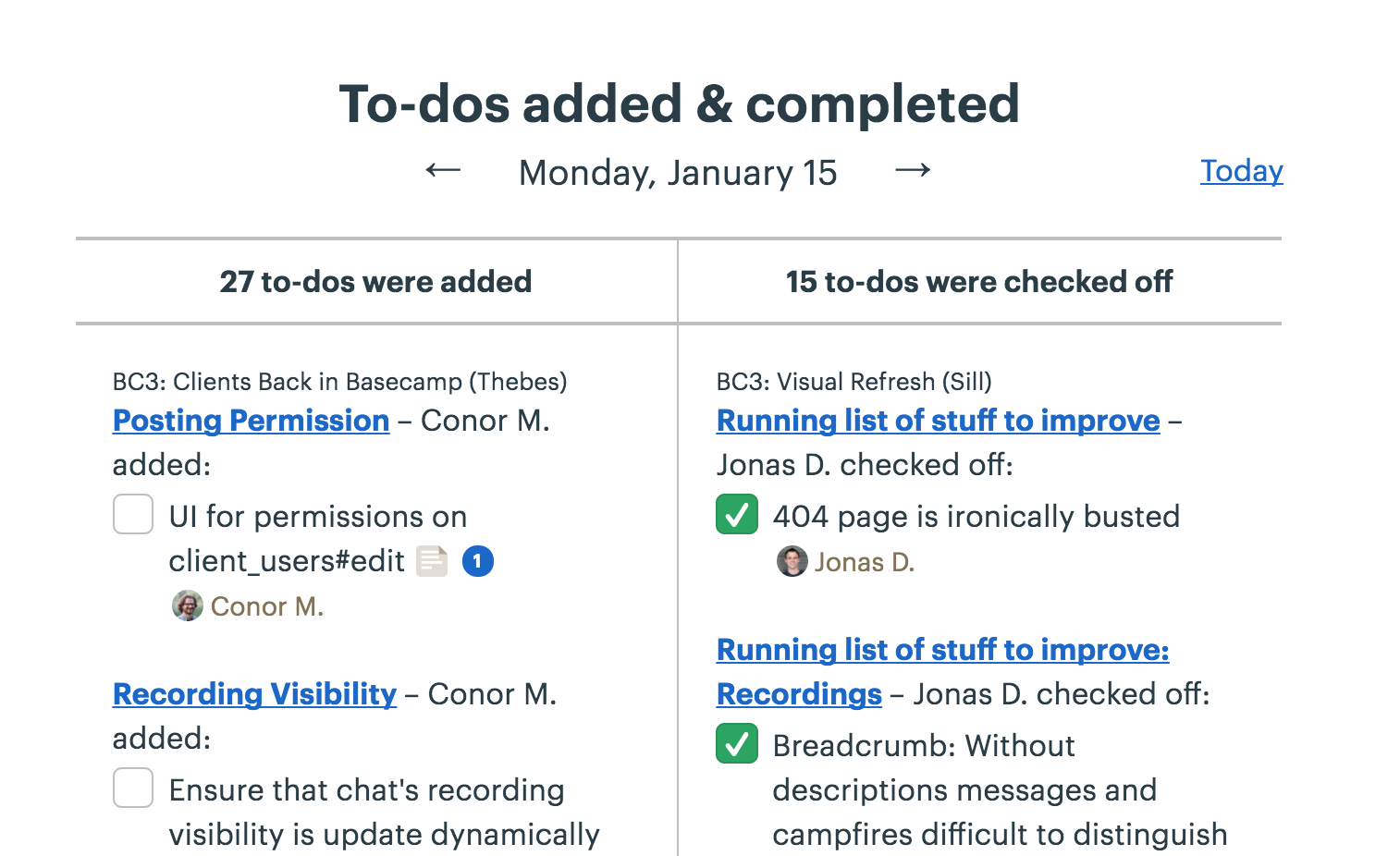 Basecamp 3 is an online collaboration app that lets people manage their work together and communicate with one another. You use it to keep track of all the tasks, deadlines, files, discussions, and announcements that happen around work.
"It's been used by 16 million people worldwide and still continues to bring in several thousand new signups every week, more than a decade after it first launched." – Source
Inside every Basecamp project you'll find six core tools:
1. To-dos for tracking work.
2. A Message Board for posting announcements and updates.
3. A Campfire chat room for quick casual chats with the team.
4. A Schedule for posting deadlines and milestones,
5. Docs & Files for organizing all the assets and notes everyone needs to do their work.
6. Automatic Check-ins to get insights from the team on a regular basis.
Still the most expensive app on this list though. A Basecamp account costs $99 per month or $999 per year for unlimited team members and unlimited projects.
12. Microsoft Planner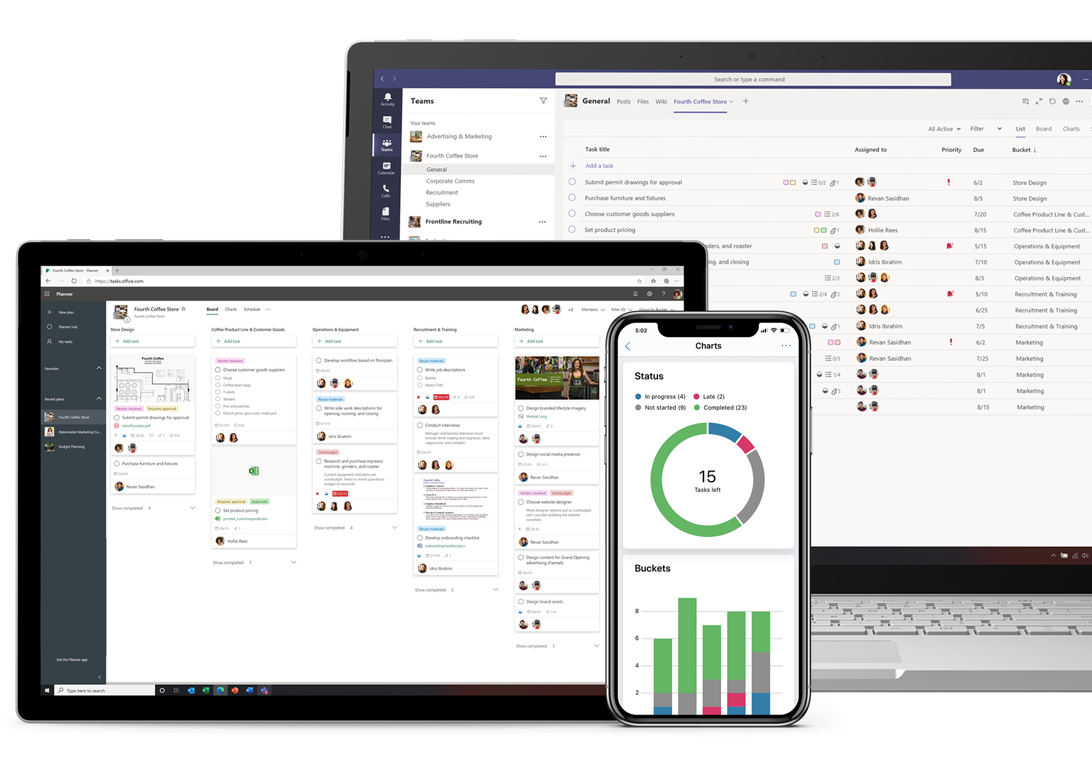 Planner is a light weight, mobile and web-based application that comes with most Office 365 for business subscriptions. With Planner you and your team can to create plans, assign tasks, chat about tasks, and see charts of your team's progress.
The application is available to premium, business, and educational subscribers to Microsoft 365. MS Planner is a great tool for existing MS/Office 365 users who need a basic card (Kanban) task/project management tracker tool. It is very easy to use and it is fully integrated into the rest of the MS suite like Teams and free.
13. Teamwork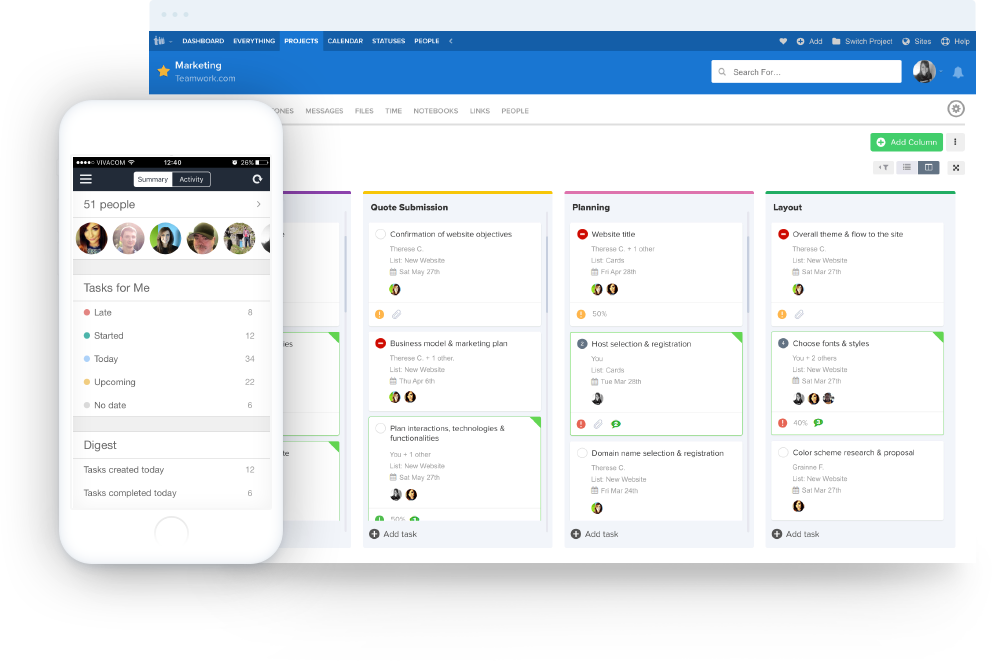 With an extensive set of features and intuitive interface, Teamwork is one of the best services for managing projects. Organizing projects, teams, resources, schedules, and more can be done with ease and speed. It encourages effective collaboration between team members and even with clients. Teamwork is also available on mobile and is compatible with Android, iPad, iPhone, and Google Chrome.
Give any of these apps a trial and watch your productivity come to life.
Talk soon.
Zee
Recommended Reading: