A great note-taking app can do wonders for your productivity. Here's our list of top 5 note taking apps
Why do we need note taking apps? I dunno. You might want a note-taking app as an artist, to take notes during a meeting to remember important feedback, or to jot down insights from a meaningful panel.
The best note-taking app needs intuitive features and a nice-looking design. Bonus points if it has
cloud storage,
autosave,
offline access, and
voice-to-text recognition.
Search
I need to be able to search through my notes and organize them if they are really going to be of any use to me.
Here's what we found.
—-
1. Google Keep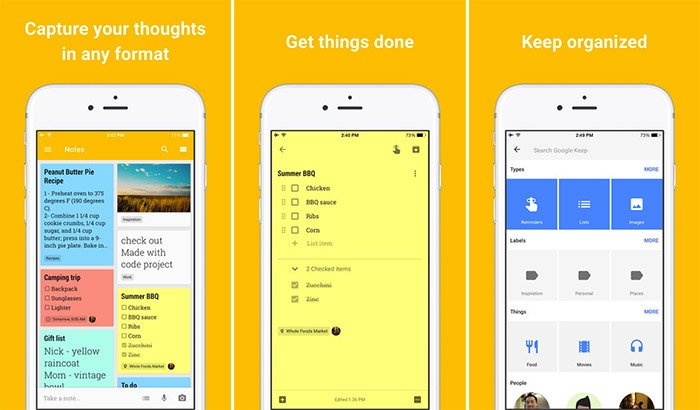 This is my number 1 app! I use it for everything. Song lists, ideas, drawings, etc.
Google released its note-taking app in 2013.
Google Keep isn't for storing long-form notes; for that, you should look to other apps. Instead, it's the single note-taking app that lets you sync notes anywhere, including through a Chrome extension, on a webpage, and on mobile.
Google Keep works better for recording your grocery list and doodling.
Google Keep uses a card interface that can make it easier to visualize your priorities Each note you create is its own card, and you can choose from several different types to suit the needs of a particular idea or task. Audio notes, for example, are automatically transcribed so your note includes a text translation of the clip. Similarly, you can grab text from images, which works surprisingly well and totally feels like the future provided the image is decently clear. You can make copies of any note, which you can add to Google Keep or choose to send into Google Docs.
I looooove it!
2. Evernote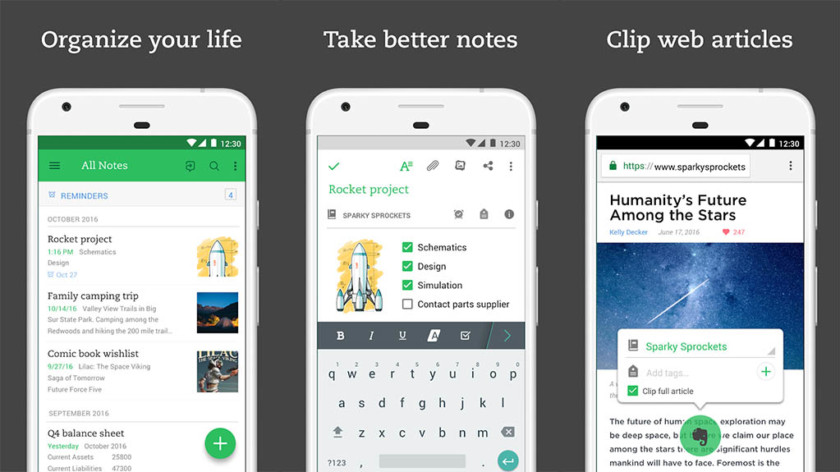 As far as note taking apps go, Evernote is my next, after Keep. It is a mobile app designed for note taking, organizing, tasks lists, and archiving.
Evernote is loaded with an insane number of features that quite frankly just can't be found in other apps. All those features ain't free, though, and it can cost you a pretty penny if you want all the bells and whistles this app has to offer. You've got three account options with Evernote, and it's important to know what each type offers before you spend any money.
The Premium account will cost you $69.99/year and the Business Account is $14.99 per month per user. Sigh.
Recommended Read: Five Android Apps for Web Designers
3. Microsoft OneNote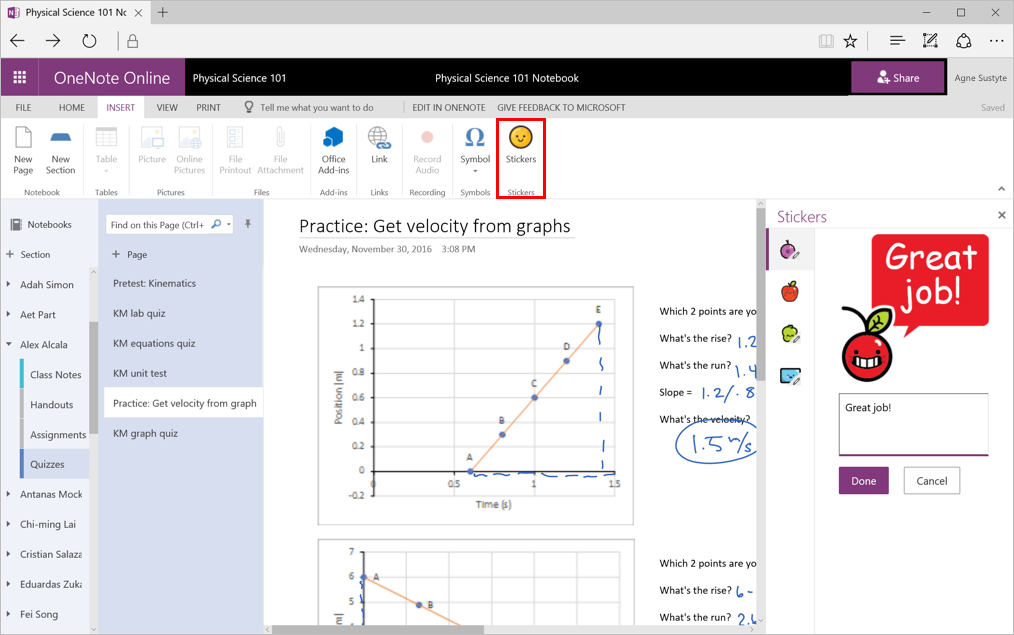 Microsoft's OneNote is Microsoft's foray into the note taking app genre. It's integrated into OneDrive similar to how Google Keep is integrated into Google Drive. It has a bunch of features including organization features, cross-platform support, widgets, Android Wear support, collaboration features, and support for voice, text, and photo additions to notes. It's fairly powerful and a must-have application if you use other Microsoft apps already. It's also compatible with Microsoft Office products and Office 365.
It hits all of the most important requirements: it's reliable, fairly fast, and works across Windows, Mac, iPad, iPhone, Android, and the web. It offers lots of different kinds of text formatting options and drawing tools, plus a "web clipper" for quickly adding notes from websites you're browsing.
OneNote shares a lot of similar features with Evernote, and it's a contender for anyone looking for a note-taking app that's built with an eye for business. All you need is a Microsoft Account. (No need if you already have a Skype, Outlook, or Xbox Live account you've already got this step taken care of).
Once you've done that, you're ready to make notes and sync them across all the devices you please, with available versions for the web, Windows, Mac, iOs devices, and Android devices.
You can create notes and notebooks, tag entries, restore older versions of notes, insert audio clips, clip content from webpages, mark-up embedded media, and make sketches with your finger or stylus. You don't have to worry about getting stuck without access to your information, because you can always access your notes when you're offline.
It's ugly tho!
4. ColorNote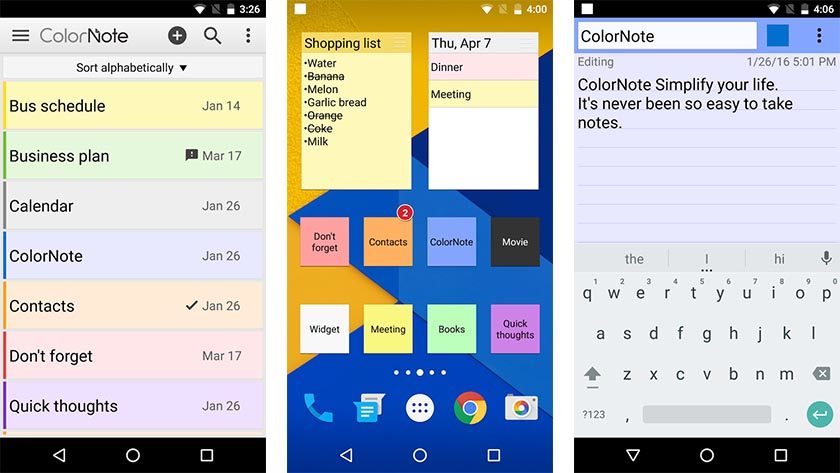 I've had ColorNote on all my phones since 2014 or so. Honestly, I couldn't choose between ColorNote, Evernote and Google Keep. They each perform a different function for me on my device. Sometimes I pin it on my homescreen and my life is easier!
ColorNote is simple and easy to use. In any situation, you can quickly create notes and lists. Write all the things you need in one place, from short notes to longer documents.
Fun fact: ColorNote, a minimalist, completely free note-taking app from South Korean startup Social & Mobile, has been downloaded more than 90 million times since launching in November 2009. It boasts 18 million monthly active users (MAUs), 4 million daily active users (DAUs), and co-founder Mijae Kim claims that it's adding 2.8 million new registered users per month. And that's all solely on Android. — Source
ColorNote focused entirely on simple color-coded text notes.
Functions are minimal without skipping on necessities. Users can create notes and lists, stick them to their home screen, set reminders, and check things off as they're completed. Notes can be locked with a password, synced to the cloud or an SD card, shared, and archived. There's also a search function to find text across all memos that have been taken.
With ColorNote, you can quickly start taking notes with only 3 strokes and organize your notes with its color coded feature. You can also create checklists for your shopping or travel, TO DO Lists for your tasks or errands. The app automatically suggests note titles which you can edit later and it also auto saves your notes every time you exit the editor so you don't have to panic that you didn't save a note.
Try it! It's amazing!!!!
The downside is that it's only available for Android and has no web version which makes it hard to access your notes without your phone.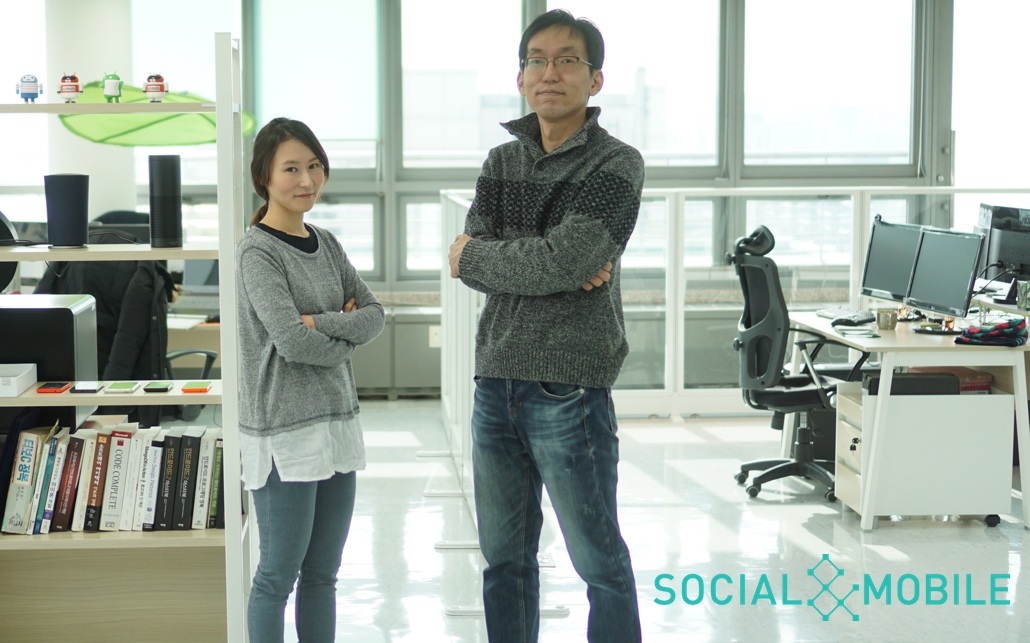 And finally… number 5!
5. Apple Notes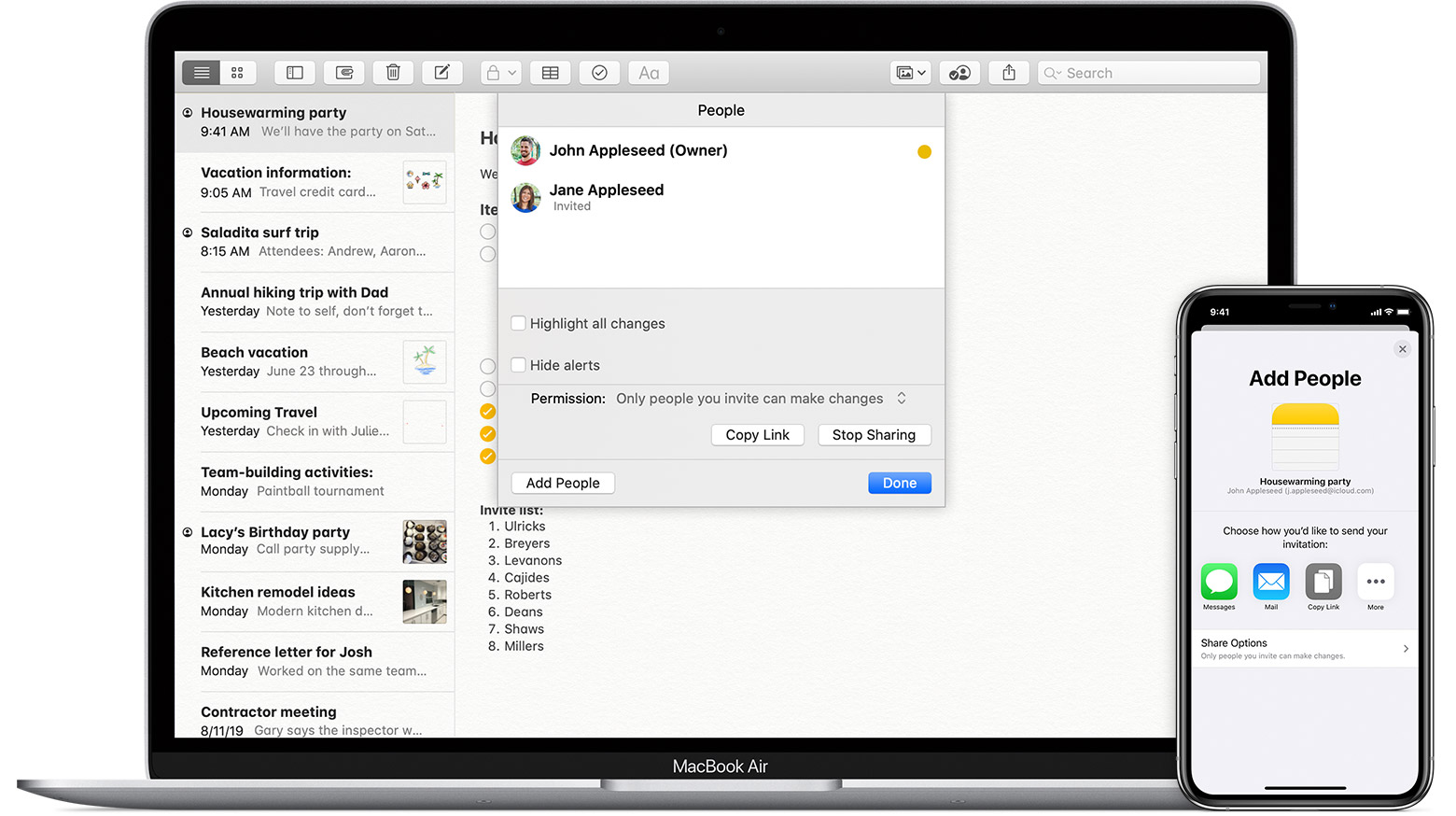 Notes is full featured, updated often, and a real pleasure to use. There's also a web version if you need it from time to time. Apple Notes is also secure, protected by the same system Apple uses to protect all synced user data.
Use Notes to capture a quick thought, create checklists, sketch ideas, and more. And with iCloud, you can keep your notes updated across all your devices.
There you have it, folks. Our 5 note taking apps to use. What's your favorite? Go download!
Recommended read: Run a successful email marketing campaign
Z