Here's five of my favorite apps to use when working on websites. You can get these apps on the Playstore or App Store.
1. DROPBOX
Price: Free (requires Dropbox account)
Platform: iPhone/iPad/Android/BlackBerry
Link: Dropbox.com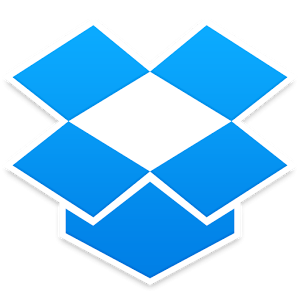 Dropbox is a free service that allows you to store all of your documents, photos, and videos online. It is an excellent and free tool for helping you securely store files that are crucial to your business or your life. It allows you to store just about any type of file you can imagine, and Dropbox gives you a generous amount of storage space to keep your files.
So how is it useful for you as a web designer?
– You can use it for transferring mock-ups to present to clients on any tablet.
– You can even share files with clients and quickly update devices simultaneously. It's also compatible with iPad, Android, Windows and Mac, so you can access everything everywhere and check files while on the move.
2. ANY NOTEBOOK APP
Price: Free (But Evernote has option to upgrade and also requires Evernote account.)
Platform: iPhone/iPad/Android/
Links: google.com/keep, evernote.com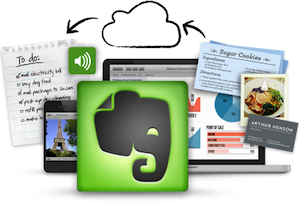 I used the word 'any' here, because basically it all boils down to choice. I use Google Keep, Evernote and Color Note all in one. I use Evernote for web related meetings, Keep for quick personal stuff and at-a-glance needs, and Color Note for deep intense stuff. So like I said, it all boils down to choice.
Digital scrapbook and archiving tool Evernote enables you to store all manner of files and thoughts, transporting your information "to the magical cloud of elephants".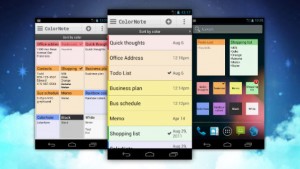 Colornote is a simple, color-coded note taking app that also uses sticky note style homescreen widgets to give you quick access to your note from your home screen. You take your notes on a stylized notepad, and can organize them by color and category so they stand out easily. Assign your notes due-dates so they land on your calendar and organize themselves, and then add your notes on your phone's home screen like sticky notes so you can open them with a tap, or you can cross items or to-dos off of your lists quickly.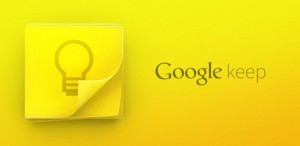 Keep is a relatively new addition to Google's stable of homemade apps, and it's definitely worth checking out if you need a quick way to get your thoughts down.
Simply, Google Keep is a syncing notepad that connects to Google Drive. It also supports photo notes, voice notes, and checklists.
You can create notes with text, by voice (with automatic transcription), with photos or as a list, and they'll show up in chronological order. Notes are automatically saved online, so you can access them on your computer's web browser.
Third on our lists of useful web design apps is…
3. PHOTOSHOP EXPRESS
Price: Free
Platform: iPhone/iPad/Android
Link: App Store/Play Store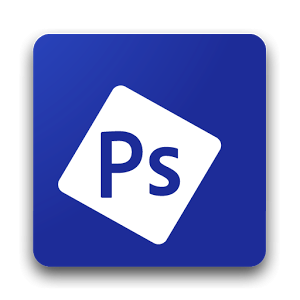 Adobe Photoshop Express for Android is a basic but capable image editor that lets you make quick edits on your phone or tablet and has the tremendous advantage of being free. Now Adobe has fine-tuned the functionality and made it KitKat compatible.
Adobe says a new rendering engine has improved performance and enables handling of large file sizes. It requires Android 4.0.3 and up.
What does this mean for web designers? Think imagery. You no longer have to put on your PC or Mac anytime you have a design idea. Just think Photoshop.
4. InVision: Free Web & Mobile (iOS, Android)

InVision is a prototyping tool created for designers, by designers. It allows you to quickly and easily create interactive mockups for your designs. When you're ready, you can share these mockups with your team or clients. It makes presenting your designs a breeze, and is much more effective than sending out a .PDF or screen shots. You can discuss the mockups right inside the app by leaving comments, that are connected to a point on the screen that you are discussing.
here's a link to the full review of the app: https://medium.com/@mrjeremywells/7-reasons-why-i-use-invision-for-rapid-prototyping-ed1c33d5b86
5. GOOGLE ANALYTICS
Price: Free
Platform: iPhone/iPad/Android/
The last thing you need once you set your site up is to be able to monitor the site stats, this can be accessed though this app. All of your Google Analytics web and app information can be accessed of one phone. The app was recently updated and  optimized for phones and tablets, so you can easily get your Analytics where ever you may go.
Mobile App Analytics measures what matters most at all key stages: from first discovery and download to in-app purchases.
You'll get a clear view you can act on to make users happier — and to make your app a success.
Hope this list gets to make you appreciate your mobile phones and tablets more.
Related