Unlock your web design skills with personalized 1-1 web design training. Master essential HTML, CSS, WordPress; gain hands-on experience, and unleash your creative potential. Enroll now!
Duration: 8 weeks, 6 hours weekly.
Web Design Training Program Overview:
Personalized 1-1 Training: Receive dedicated, individualized attention throughout the program to maximize your learning experience and progress.
Comprehensive Curriculum: Cover all aspects of web design, including design principles, user experience, responsive design, HTML/CSS, and more.
Hands-on Projects: Engage in real-world projects and exercises to apply your knowledge and build a professional portfolio.
Industry Insights: Gain valuable insights and tips from my CEO's 13 years of experience in the web design industry.
Ongoing Mentorship: Receive guidance and support beyond the training period, ensuring your continued growth and success.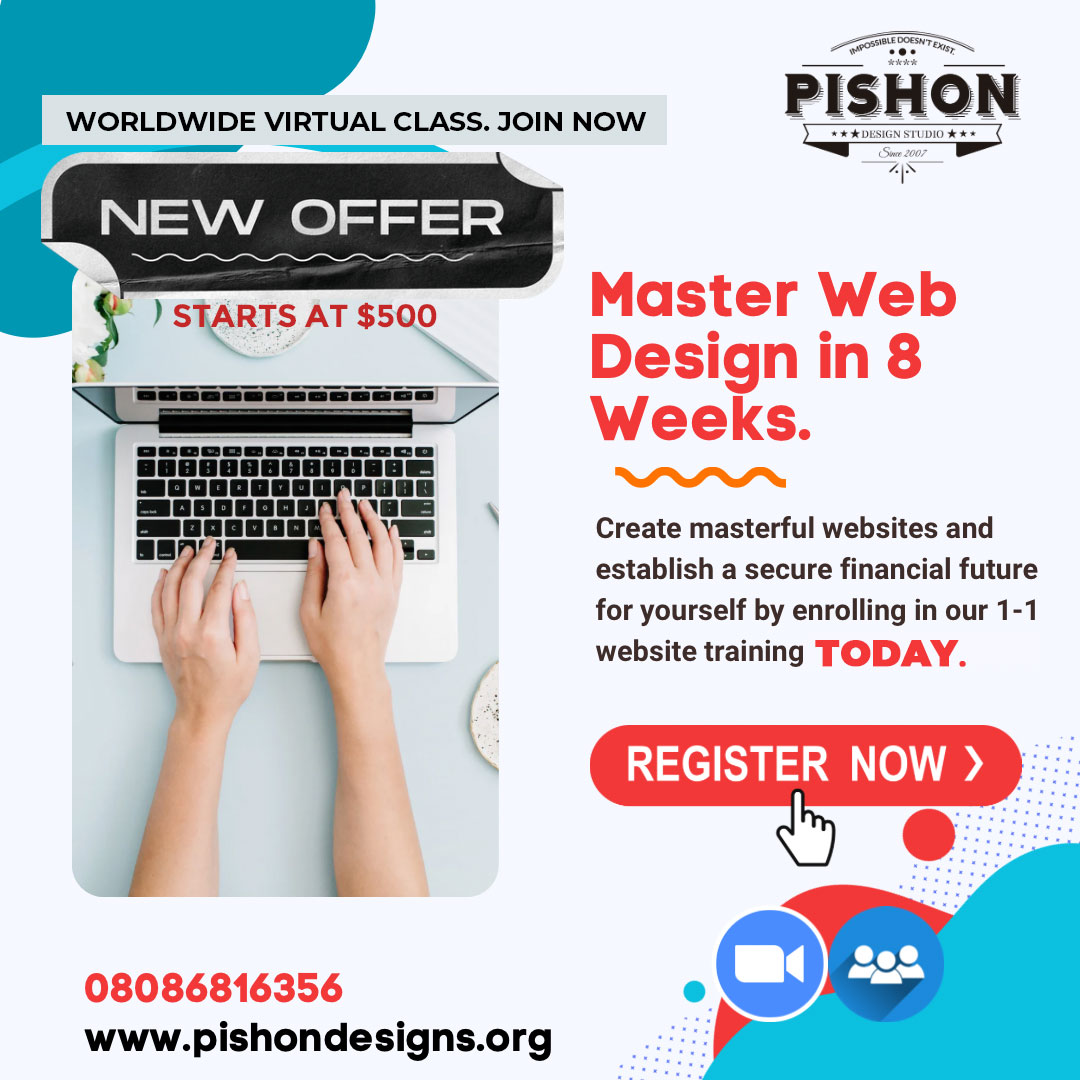 Program Structure:
Initial Consultation:

Discuss your goals, background, and expectations to customize the program to your specific needs.

Tailored Learning Path:

Create a personalized curriculum based on your skill level and learning objectives.
Cover essential topics, such as design principles, typography, color theory, layout, and user experience.
Dive into HTML, CSS, and other relevant technologies to bring your designs to life.

Practical Exercises and Projects:

Apply your knowledge through hands-on exercises and real-world projects.
Receive feedback and guidance to enhance your skills and refine your designs.

Portfolio Development:

Industry Insights and Best Practices:

Learn valuable tips, techniques, and best practices from our CEO's extensive experience in the web design field.
Stay updated with the latest trends and tools to stay ahead of the curve.

Ongoing Support:

Receive continued mentorship, support, and guidance even after the program ends.
Stay connected for any questions, clarifications, or further assistance.
Investment:
The investment for this exclusive web design training program starts at $500 per participant. In person, or Zoom. Anywhere around the world.
Limited spots are available, so fill the form today to secure your place.
A rep will contact you in 24 hours.