Every other day I have to send an invoice to a client or customer and it was quite difficult always reaching for my computer. So imagine my delight when I discovered the trend of invoice apps. Here are the best invoice apps for mobile you can use.
These apps work for Android and iPhone.
What to look for in an invoicing app
Finding the right invoice app for your business can feel overwhelming, especially with so many options everywhere. Here's what would help, especially if you're paying for the app:
An invoice generator with customizable templates for professional branding
An easy way to follow up on unpaid invoices
Client profiles you can save, rather than manually entering info every time
A way to store and send receipts for expenses that a client must reimburse
Connectivity to multiple payment gateways
Online and offline access
Easy to use
Not expensive.
Best invoice apps for mobile
Now that we have cleared those out of the way, here are the best invoice apps for mobile (iPhone & Android) that can help you take your business further:
1. Invoice2go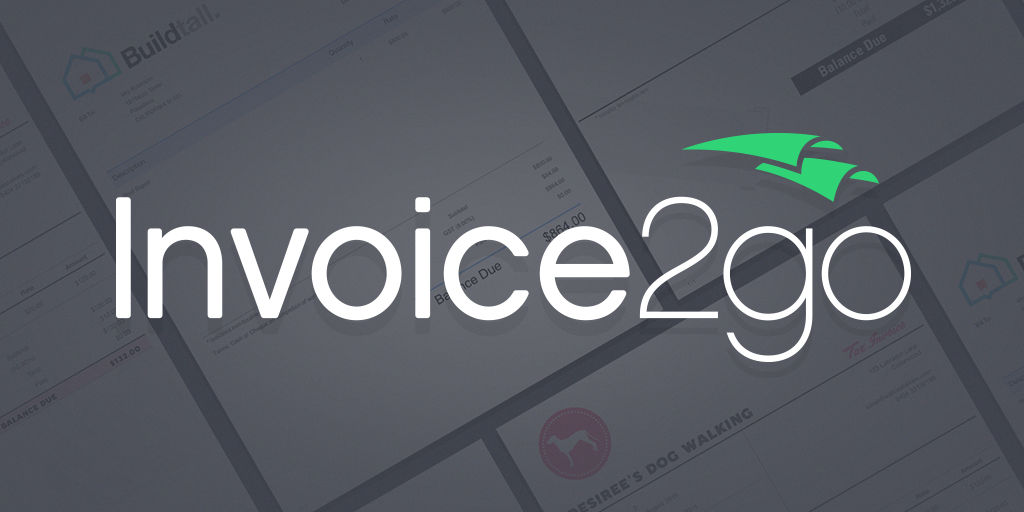 Invoice2go is a mobile and web app designed as a simple invoicing, expense-tracking, and reporting tool for micro and small business owners. The application is cloud-based and sold by subscription, based on quantity of invoices, clients, and account managers.
One of the main reasons I love it is that all from my phone I can customize colors and logos and even design. It's really nice.
It's my number one invoice app because it has a free trial for 3 months and then you pay.
The price starts at $9.99 monthly, billed annually – for 200 invoices for 1 user. See other options here.
2. Quickbooks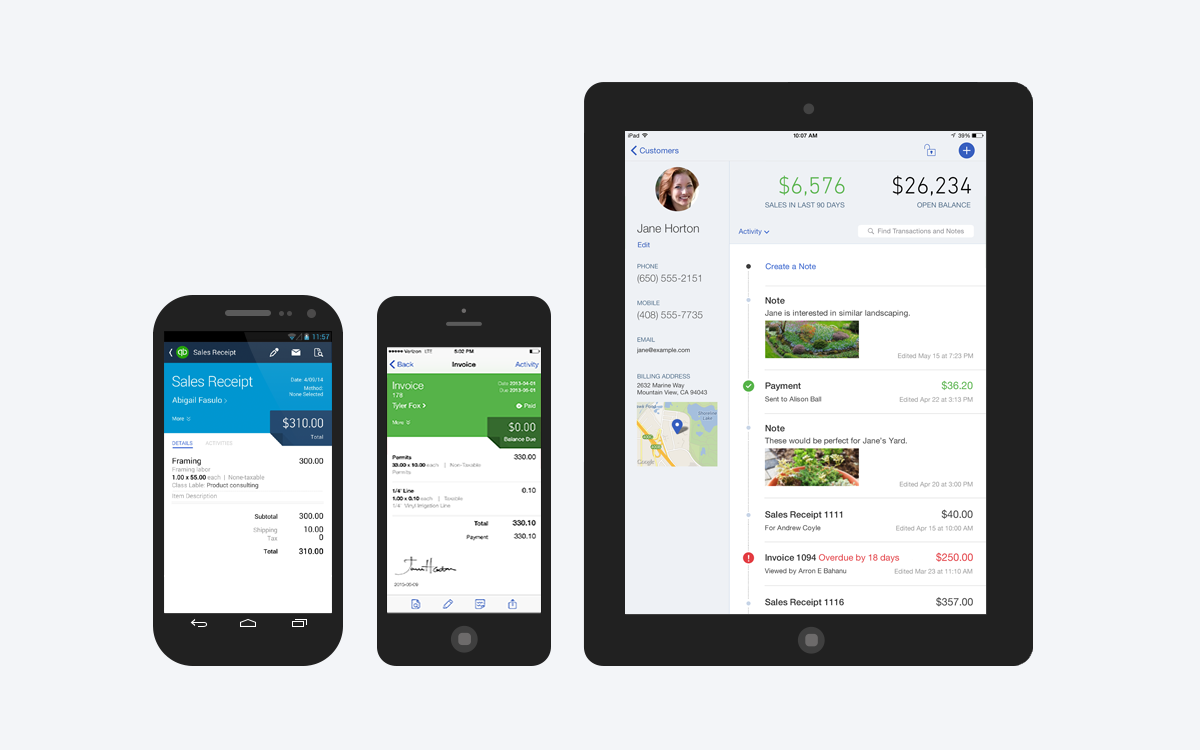 "Harness the power of QuickBooks' sophisticated accounting platform and InvoiceSherpa's streamlined invoice collection technology. Transparent profit reports and categorized transactions integrate with an automated invoice reminder and collection process, keeping you on track with your expenses and maintaining a solid cash flow."
QuickBooks has a mobile app, though it does not include all the features of the web application, so I would proceed with caution, especially if you don't live in the US. QuickBooks plans are priced per month based on the size of your business, the level of support available, and access to additional features such as inventory tracking and financial analysis.
Prices starts at $7.50 monthly and can get up to $15.50. Free 30-day trial included.
See more details on Quickbooks here.
3. Wave App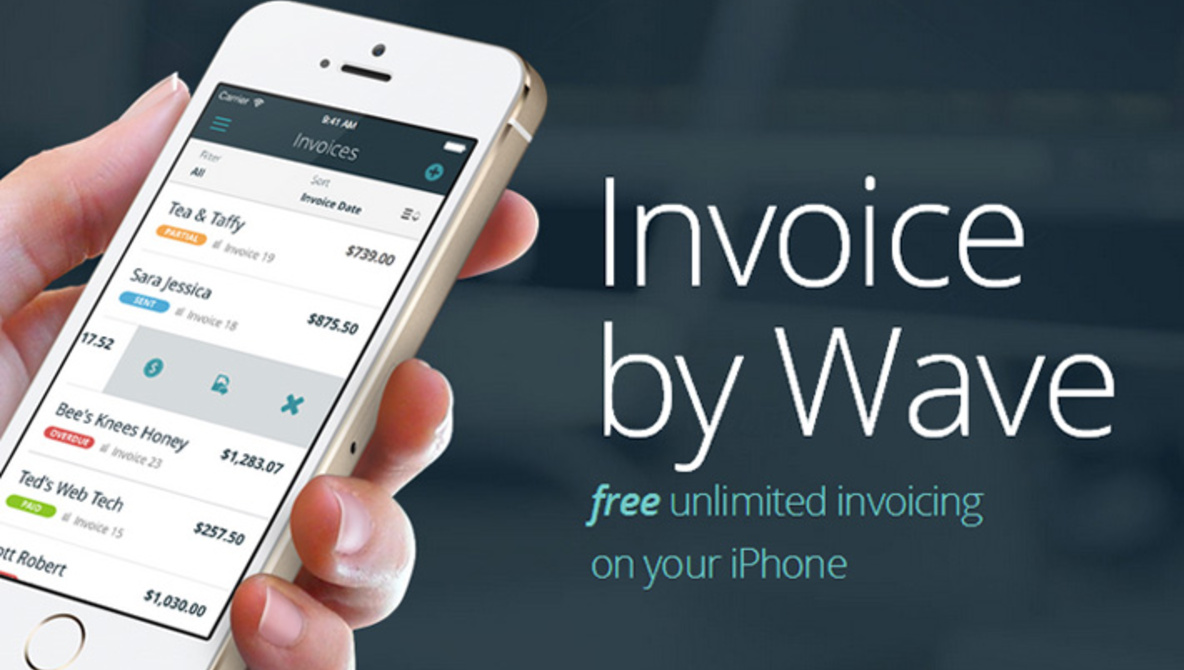 Wave App is a free and well-integrated business platform that combines accounting, invoicing, and receipt scanning into one compact and straightforward package. It's a beautiful app.
The best thing about Wave is that the software is free. There are no hidden charges and undeclared fees. This makes Wave an ideal accounting and invoicing tool for small startups, freelancing professionals, and consultants.
You can send invoices from the Wave app, Gmail, or Outlook, then track them to see if they have been viewed and paid. You can set up custom payment terms, create payment reminders, manage your accounting and upload receipts. The Payments by Wave add-on does allow you to accept online payments from either credit cards or bank transfers, but this feature comes with a transaction fee.
With Wave, creating professional looking invoices, estimates, and receipts is a smooth process.
Here are more details on Wave pricing:
Wave accounting software, invoicing and receipt scanning are free.
Online credit card processing for invoices costs 2.9% plus 30 cents per transaction.
Bank payment processing costs 1% per transaction, with a minimum fee of $1.
Payroll costs $20-$35 per month plus $4 per employee per month.
The Wave+ Bookkeeping service starts at $129 per month.
Wave+ Accounting Coaching costs $249.
Some other features Wave offers:
Reporting: Wave can easily and quickly create accurate financial reports, e.g balance sheets, sales tax reports, profit and loss, a general ledger, aged receivables, and customer statements.
Integrations: Wave offers integrations for Shopify, Shoeboxed, Etsy and PayPal.
More payment acceptance options: Wave Checkouts allows you to send a link, rather than an invoice, to a customer, who can then make an online payment. Alternatively, if your business has a website, you can embed the checkout there.
Multi-business support: You can set up multiple organizations under your Wave account and switch between them. You can't move transactions between businesses, however.
4. Square App
Square is a great app for businesses on the go because you can complete all of your sales right on your phone or tablet. It is one of the best apps for mobile credit card transactions.
Square gives you a free credit card reader and the app is free as well. 
Square is so popular and inexpensive that many small businesses are choosing to use it in their brick and mortar stores. Because of this, Square has POS solutions as well.
Square Point of Sale is the free point-of-sale app that gives you everything you need to run and grow your business. Accept debit and credit cards with a Square Reader for magstripe, and accept EMV chip cards and Apple Pay with the Square Reader for contactless and chip. Funds are deposited fast—see money in your bank account in one to two business days. Use your point of sale system to keep track of sales and inventory in real time, manage items and employees, and view analytics about your business. All this with no long-term contracts or surprise fees. — Source
5. ZOHO Invoice App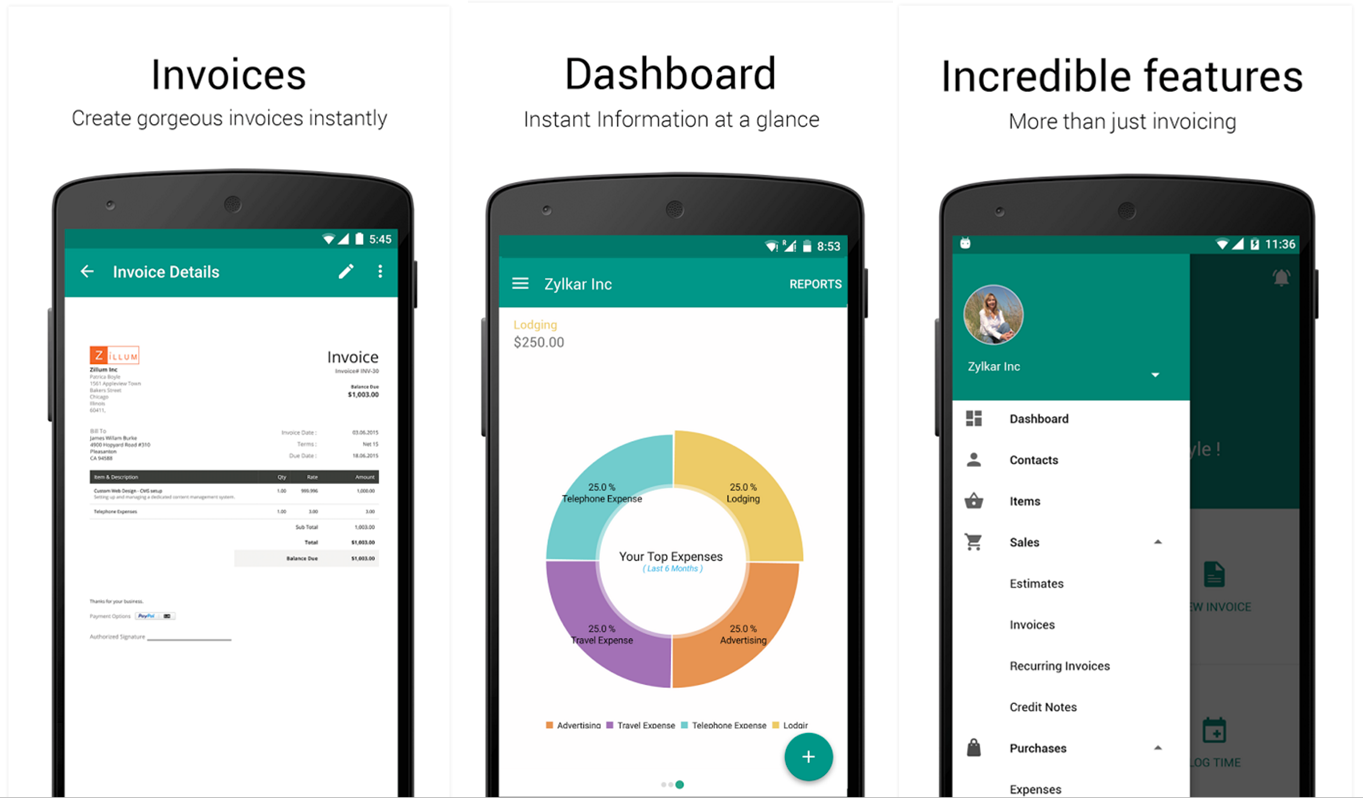 Here's what you can do with the Zoho app:
Create and send invoices and retainers.
Create recurring expenses and invoices automatically.
Log or track time spent on a project and bill it to your clients.
Send payment reminders to clients and get paid on time.
Send and manage your invoices from your mobile.
Share estimates and invoices, receive payments, and collaborate with your clients online.
and more.
Prices start at $0 to $24 monthly.

Zoho allows you to create and send invoices, track expenses, sync your bank accounts and create reports on the Web or via its mobile app.
Though it's a bit higher priced than other accounting solutions, at $24 a month (after a free 14-day trial), Zoho Books gives you the best bang for your buck by including access to all of its features, plus unlimited everything.
So there you have it — 5 best of the best invoice apps for mobile. This should make your business easier while staying professional.
Goodluck.
Zee
Related: