Ever wondered if there were specific apps for Instagram influencers? Apps that make a seemingly simple post look great? Hell yes there are. Let's look at these Instagram apps for Instagrammers:
Instagram Apps for Instagrammers
1. Snapseed by Google
I use snapseed on my phone to edit pictures and I absolutely love it! The time it saves me, for one thing is not to be taken for granted.
"Snapseed from Google is currently the most widely used photo editing application in the Eastern hemisphere with the Western counterpart not so far behind." – Wiki

Snapseed is owned by Google and it's main purpose is to enhance your photo capabilities. It has powerful photo-editing filters you can use on your smartphone or tablet, and now, desktop.
You can learn how to use snapseed here.
2. Unfold
I very recently heard of Unfold, an app for Instagram stories. Unfold recently topped three million downloads yet they just began in January. Not bad.
How does it work? Unfold provides a series of modern, clean and super 'in' Instagram Story templates. You can then choose to add photos from your camera roll or stock imagery.
3. UNUM Instagram Scheduling App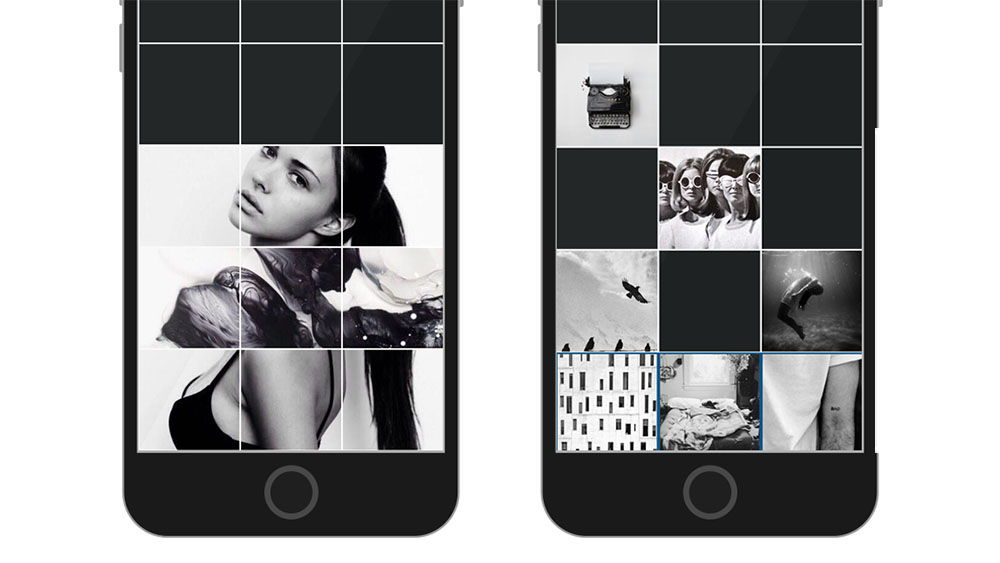 Honestly some of these apps are the best you could come across in one sitting. UNUM is an Instagram scheduling app that allows users to pre-plan posts and create a unique aesthetic while also scheduling post notifications.
UNUM has a grid system that enables you to upload images from your camera roll and onto the app, allowing you to see your posts on Instagram BEFORE you post it. Kinda like seeing the future. Users then have the ability to shift and move images, determining the most unified way to display your brand's vision to the public. This, is dope!
Cost: Free download. Select: $4.99USD/month; Elite: $6.99 USD/month.
The free plan allows you to plan up to 18 images in advance.
4. Canva
Just like Snapseed, Canva is a design tool, and is one of my personal favorites – after Snapseed. Lol.
The beautiful thing about Canva is that you don't need to know a thing about design. Just pick a template, (especially if you're a business) and start editing. It has a LOT of templates, and is free to use. Now I can do a quick design on my phone instead of whipping out Photoshop.
Utterly amazing.
5. Inshot App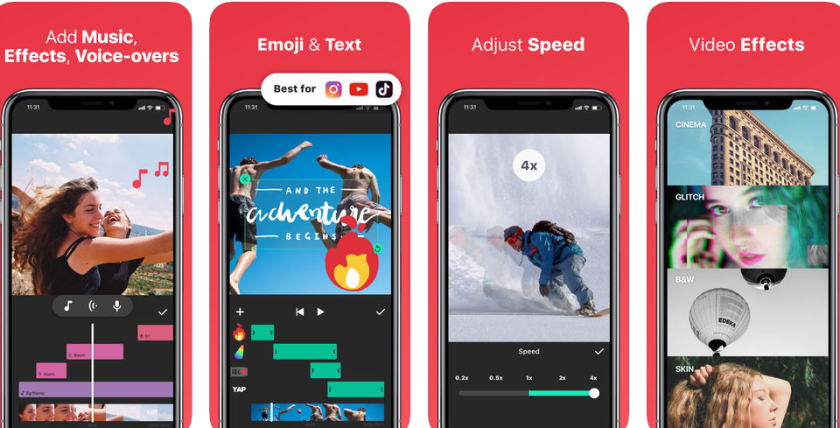 Inshot is a free mobile editing app that is just too good to be true. InShot app is a photo and video editing app especially designed to improve the final result for any video you want to upload to your Instagram.
You can trim clips, change the speed of your footage, and add filters, music, and text. You can also flip and rotate footage.
Cost: $2.99 to remove watermarks & in-app ads.
6. DesignLab Studio (Formerly PicLab)
I should say thanks to my Instagram group for I'd never have even known that some of these apps exist if not for them. According to it's multiple reviews, Design Lab is a great app for Social Media and is the perfect Instagram app for Instagrammers, if there is a word like that.
The app lets you create beautiful designs and professional graphics, kinda like Canva above. Choose from millions of images, graphics, fonts and customizable templates to produce stunning visuals.
7. VSCO Cam
Yep, another Instagram app for Instagrammers. VSCO has been touted to be the next Instagram and it's no wonder why.
VSCO is used to take, edit and share photos, and has brought out the more creative side to photography and editing skills. Instagram is also used to take, edit and share photos. However, Instagram is directed to people of all ages rather than VSCO, which is more for teenagers/adults.
VSCO bundles in a variety of tremendously good filters, called "Presets", granular yet accessible editing tools, and minimalist user profiles called Grids. Once you're done editing on the VSCO app, you can share to Instagram.
Cool, right?
8. Leetags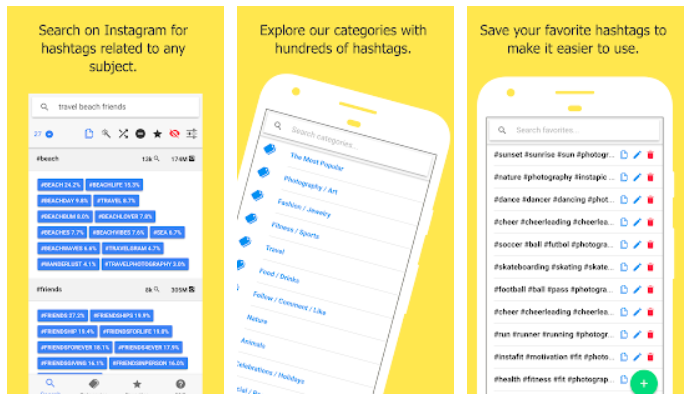 We've been talking a lot about editing and photo apps, etc, so let's change direction and talk about an app that actually helps with hashtags – Leetags.
Leetags is a hashtags generator for Instagram. In the application you can search and copy hashtags from our unique database that has millions of hashtags, see how many posts each hashtag has, organize your favorite hashtags, explore our hashtags categories with thousands of themes built by our secret algorithm, read important tips on how to get more followers and likes on Instagram and more.
9. Buffer
Now how about a scheduling app? This is definitely an Instagram app for Instagrammers if you are serious about social media. Buffer lets you publish and schedule upcoming posts on multiple social media platforms like Facebook, Twitter and Pinterest – and most importantly, Instagram.
You can use Buffer for Instagram for free for up to 10 scheduled posts. Doesn't harm to try. 🙂 I use this a lot for my LinkedIn account and it saves me the headache of posting daily.
We're covering both scheduling apps and automated apps here because those tools are essential to building your account. And of course, though they have free plans, you can also try the paid options.
10. Iconosquare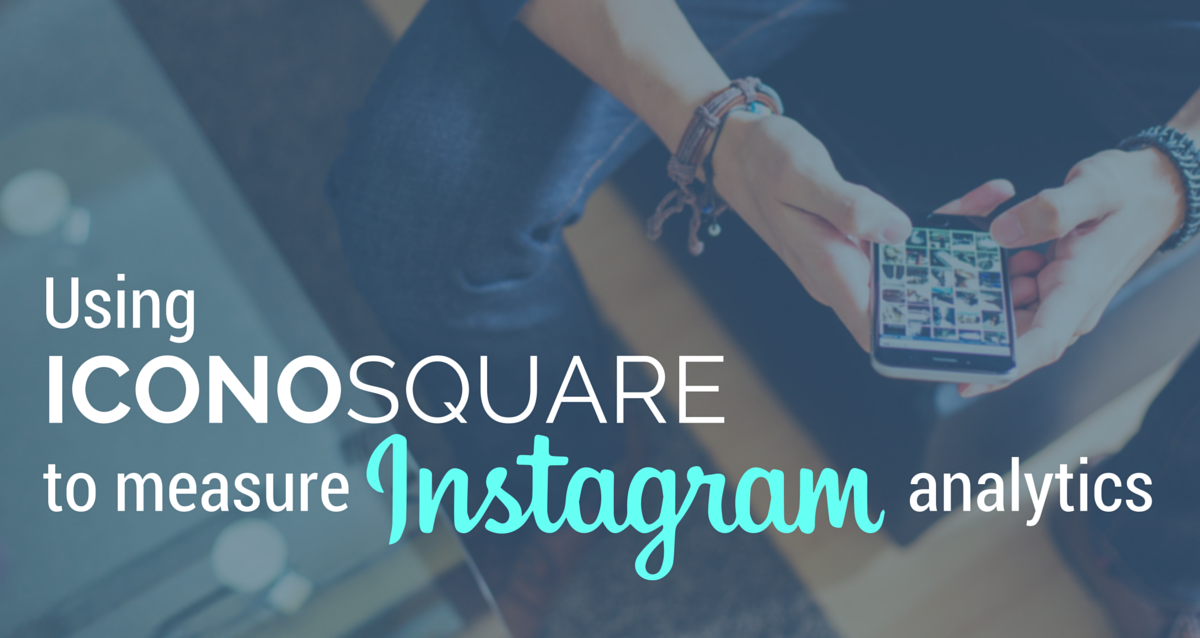 We reviewed this app in our Top Ten Instagram Tools post, but I'm bringing it here again because it's that good.
Iconosquare is a premium Instagram analytics tool that has some data that can be incredibly helpful – including which hashtags that perform the best for you, and the times of day to post that get the most engagement.
Let's say you were to create a marketing plan for Instagram. You plan to post 3-4 times per day, which you estimate will lead to you reaching 10,000 followers in 90 days.
So you get to work creating the content, throw some posts up on Day 1… and nothing. What went wrong?
Well, for one, you could be posting at the wrong time of day. After all, if your target audience lives mainly in Asia, and you're posting during North American daytime hours, your people are sleeping right through your incredible content.
And since Instagram is a feed, and people see on average only about 30% of their feeds, they'll never see those posts after all.
Or maybe you're using the wrong hashtags – the type of hashtags that nobody engages with, and that perform poorly in your industry.
That's where Iconosquare comes in.
You can post at the time of the day that your followers are online and most active – and with the hashtags that resonate with them the most.
Try it today!
Conclusion
There are so many Instagram apps for Instagrammers available on the IOS and Android stores that you may be tempted to download them all, but if you have just the 10 listed above, you can do no wrong. I do spend hours on Photoshop but have made some really rad designs using simple tools like Canva and Unfold.
Zee
—
Recommended: