There's a more recent post for 2020 Instagram tools.
Social media marketing is only going to get bigger than the upcoming years so it's important to to stay ahead of the curve and always take advantage of the different tools available that can help you grow your accounts more effectively and efficiently.
If you're looking to get more followers on Instagram, why not enlist the help of one or more Instagram tools?
Whether you need to improve your visuals, build a gorgeous Instagram feed, or create better Instagram Stories, Instagram tools can make all the difference.
This post selects THE BEST Instagram tools to help you grow your profile!
1. CROWDFIRE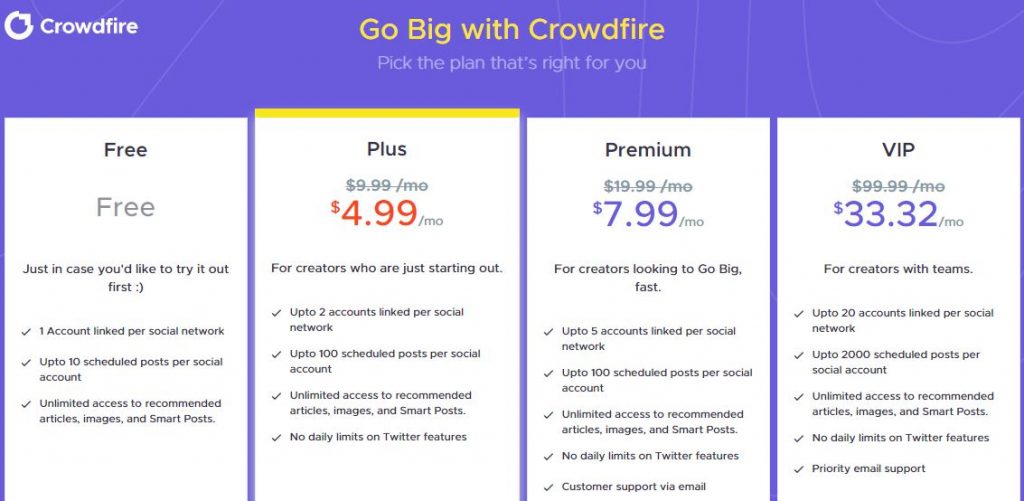 Think of Crowdfire as a central tool where you add all of your social media accounts and use this as a control panel to distribute content and grow your audience.
I registered one of my accounts with Crowdfire and I was instantly impressed. You can follow, know who's following you back, and unfollow those who aren't. It's so cool. If you're managing a lot of accounts, not just Instagram, then Crowdfire is most definitely one of the tools you need. And it's number one on our top 10 Instagram Tools for you to grow your social accounts.
See this review of Crowdfire here
2. SOCIAL DRIFT
SocialDrift is one of the top Instagram tools and automation platforms. They use advanced machine-learning algorithms to generate real, targeted engagement for your Instagram account. They are helping brands of all sizes grow their Instagram following organically and automatically.
SocialDrift employs a number of advanced targeting filters (including gender, hashtags and geolocation) to find the right audience. From there, the platform does all the work and displays an elegant graphic of the results.
How does it work?
SocialDrift automates actions you enable (liking, commenting, following, unfollowing), on your account's behalf to help you grow your audience organically.
The platform works 24/7 to interact with users relevant to your business and get them to follow you. All the growth is 100% real, organic and targeted. 
Social Drift is a lot like Instagress before it got banned. Instagress allowed you to enter specific hashtags you want to be associated with and then automatically like photos or follow people based on those hashtags. The service allows allows you to enter preset comments which the bot will then post on photos on your behalf.
You should read this post before trying automated Instagram tools, though.
3. INSTAMACRO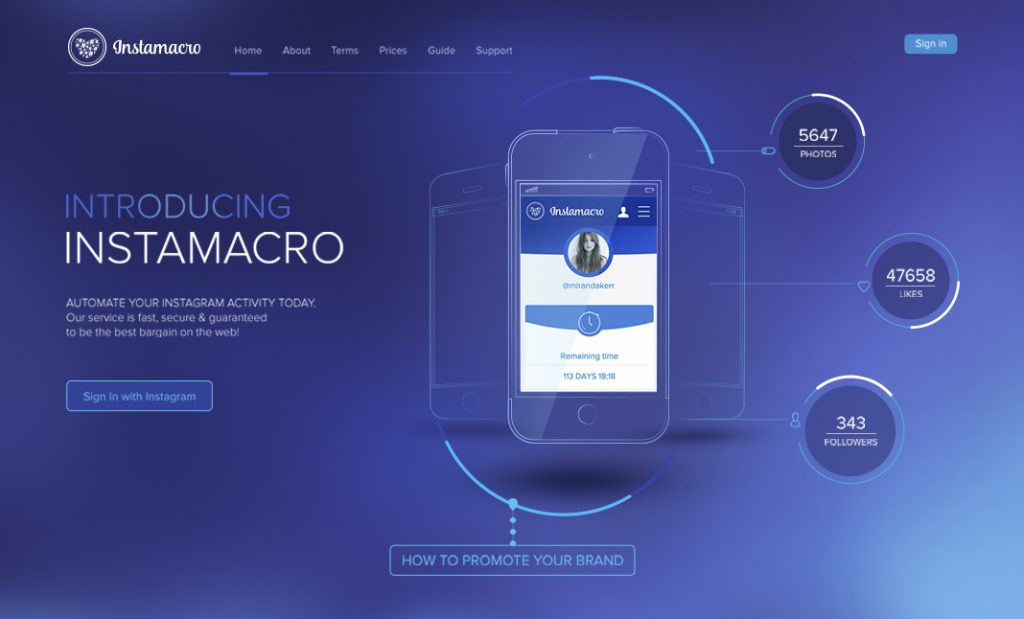 Instamacro is a follower and liker service to use in conjunction with your Instagram account.
They claim that they are the fastest automatic service out there, and pride themselves on being so user-friendly that even the newest person on Instagram won't have any trouble figuring out their services. They claim that their followers are real and that they offer genuine, consistent support so that you can get on with growing your Instagram account with their help.
Hmm. I added this on the list because there are both good and bad Instagram tools out there on the web, and it would be nice for you to know which ones to avoid. Definitely this one, as this review puts it.
Growing your brand manually should come first. Put in the time and effort into your research before scaling up.
4. SOCIAL STEEZE
You could get an Instagram bot which automates your engagement.
Or, you could try something like Social Steeze.
What is Social Steeze?
Social Steeze is an organic growth service for Instagram.
This means that it performs all the tasks that an Instagram bot might, except that it's a person performing them, not a robot. Social Steeze employs real people to do these tedious tasks for you – primarily, they run your account for you so you can focus on other vital areas of your business.
I like it.
One special note, Before you give a service your money, try and take full advantage of the trials they have available. It's recommended to try multiple services and experiment with different features. This is what helps you build a successful digital marketing campaign later on.
READ: 8 INSTAGRAM TIPS TO ATTRACT FOLLOWERS
5.  FOLLOW ADDER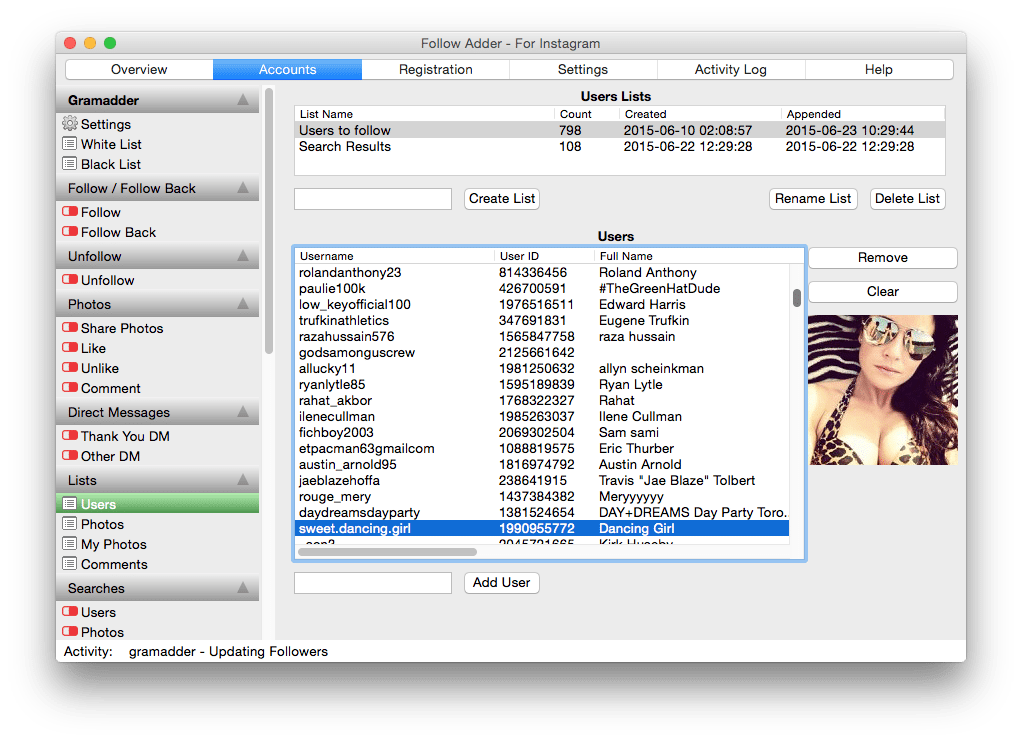 Follow Adder has been a clear winner in the Instagram bot world for a while now, so it's worth having a look into. Lemme tell you a secret – while I was doing the reviews for this post, I ended up subscribing for Follow Adder. I'll give you feedback after 7 days!
One of its most considerable advantages is that it offers a seven-day money back guarantee, essentially meaning that you can sign up and if you don't like it you can go for something else.
It's a software you have to install on your PC and register using a code sent to your email. Then, like in the screenshot above, you schedule your activities and let it run. Awesome!
Watch this very helpful video on Follow Adder
DOWNLOAD OUR FREE SOCIAL MEDIA EBOOK HERE!
6.  BUFFER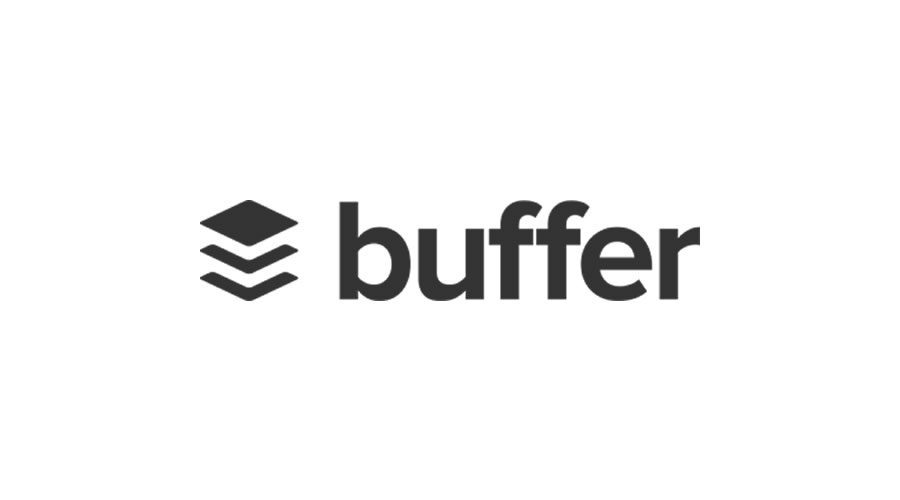 Buffer lets you publish and schedule upcoming posts on multiple social media platforms like Facebook, Twitter and Pinterest – and provide in-depth analytics on your social campaigns.
And now Buffer allows you to do exactly the same thing with Instagram. Hook up your social accounts, schedule your content and you're good to go.
You can use Buffer for Instagram for free for up to 10 scheduled posts. Doesn't harm to try. 🙂
We're covering both scheduling apps and automated apps here because those tools are essential to building your account. And of course, though they have free plans, you can also try the paid options.
7.  CANVA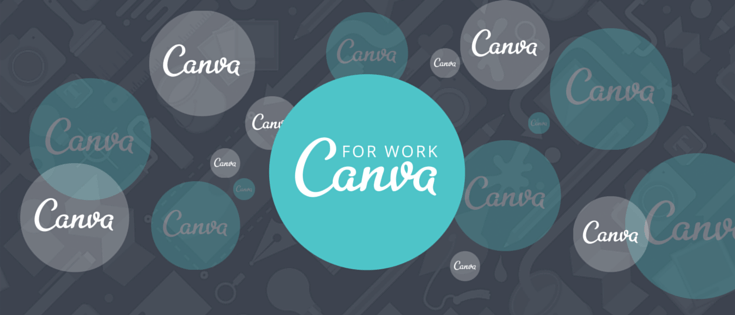 Instagram is all about visuals, but we all know that not everyone is a photoshop guru. That's where Canva comes in. Edit media and create great-looking designs in minutes with Canva. This design platform inhabits a space somewhere between Microsoft Paint and Adobe Photoshop. Brands of all sizes rely on the tool to create social media images without needing to rely on professional designers. Check it out!!!
Meanwhile, the website is dopeeeeee!
8. VIRAL UPGRADE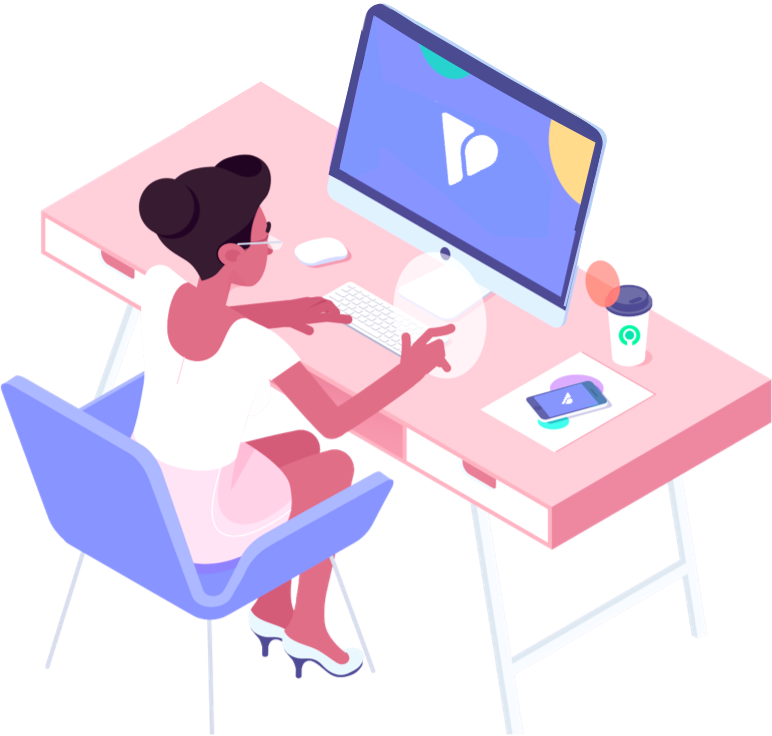 ViralUpgrade has been shut down by Instagram – March 2020

9. HOOTSUITE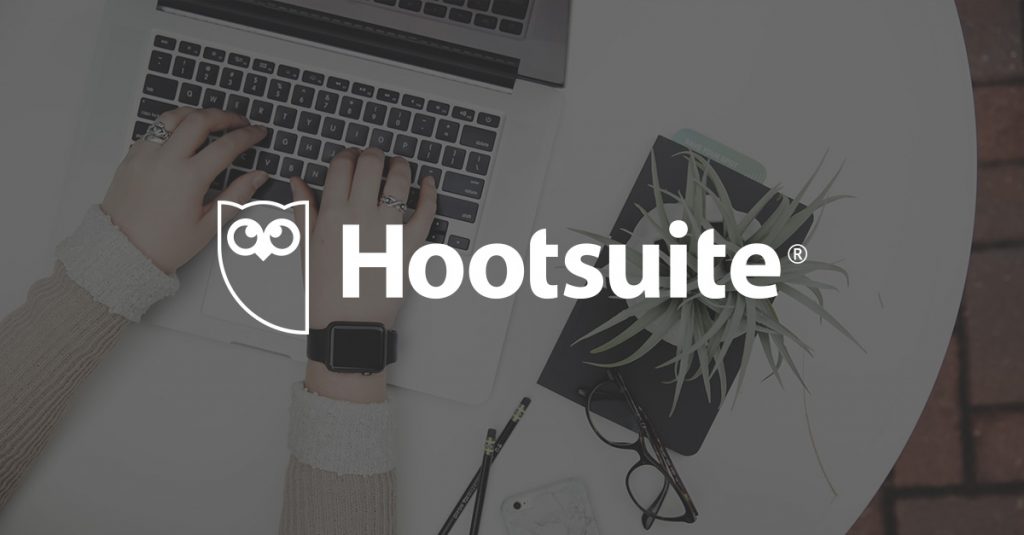 Hootsuite is just there, in my opinion. Normal scheduling service/app just like Buffer. Yeah, I use it, out of convenience, but I haven't seen any engagement, which is why I'm sticking to Follow Adder.
Its software primarily means you can create posts that will go in a queue. Hoot Suite will then, depending on your chosen schedule, post these for you intermittently.
It should definitely make things easier for you.
and last, but definitely not the least of our Instagram tools to help you manage your account is
10. ICONOSQUARE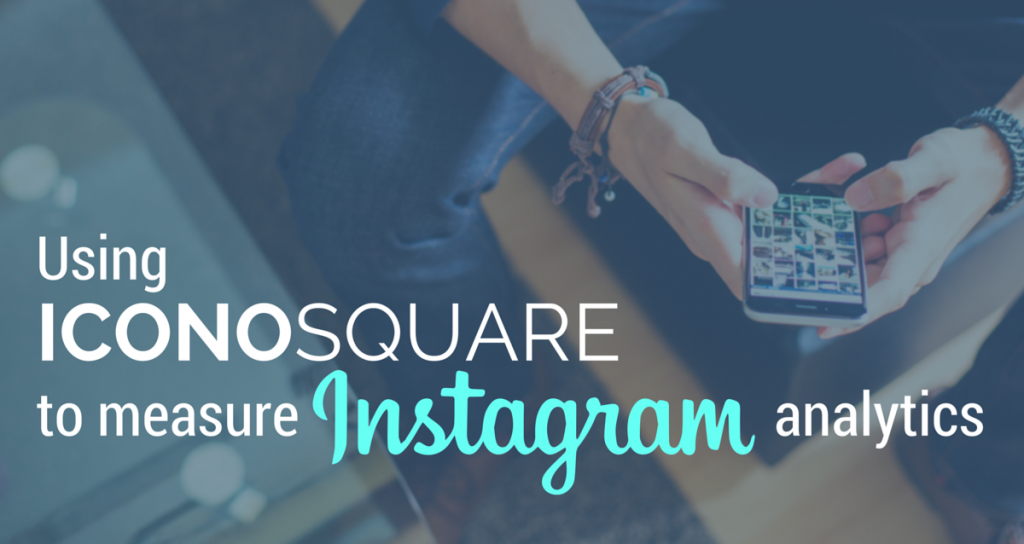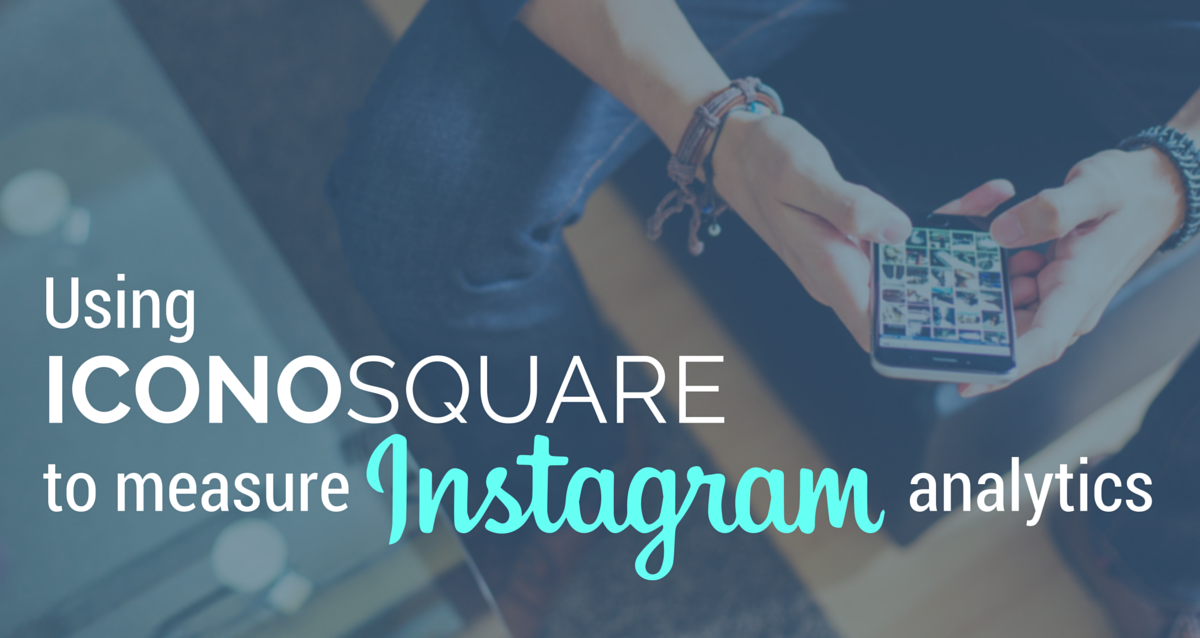 Iconosquare is a premium Instagram analytics tool that has some data that can be incredibly helpful – including which hashtags that perform the best for you, and the times of day to post that get the most engagement.
Let's say you were to create a marketing plan for Instagram. You plan to post 3-4 times per day, which you estimate will lead to you reaching 10,000 followers in 90 days.
So you get to work creating the content, throw some posts up on Day 1… and nothing.
What went wrong?
Well, for one, you could be posting at the wrong time of day. After all, if your target audience lives mainly in Asia, and you're posting during North American daytime hours, your people are sleeping right through your incredible content.
And since Instagram is a feed, and people see on average only about 30% of their feeds, they'll never see those posts after all.
Or maybe you're using the wrong hashtags – the type of hashtags that nobody engages with, and that perform poorly in your industry.
That's where Iconosquare comes in.
You can post at the time of the day that your followers are online and most active – and with the hashtags that resonate with them the most.
In conclusion, the top ten Instagram tools you need to build traffic to your account are:
Crowdfire
Social Drift
Instamacro
Social Steeze
FollowAdder
Buffer
Canva
Hootsuite
Iconosquare
Honorable mentions are Later and LinkTree. You should look them up!
Sure, there are others, but these should get you on the right foot if you're serious about growing your following on Instagram.
Goodluck!
Zee
Recommended Posts