Nigeria has over 750 startups, but how are they faring? This is an in-depth look into the top 10 startups in Nigeria.
Here we go:
Top Startups in Nigeria
1. Eden Life
Think of Eden as your personal househelp.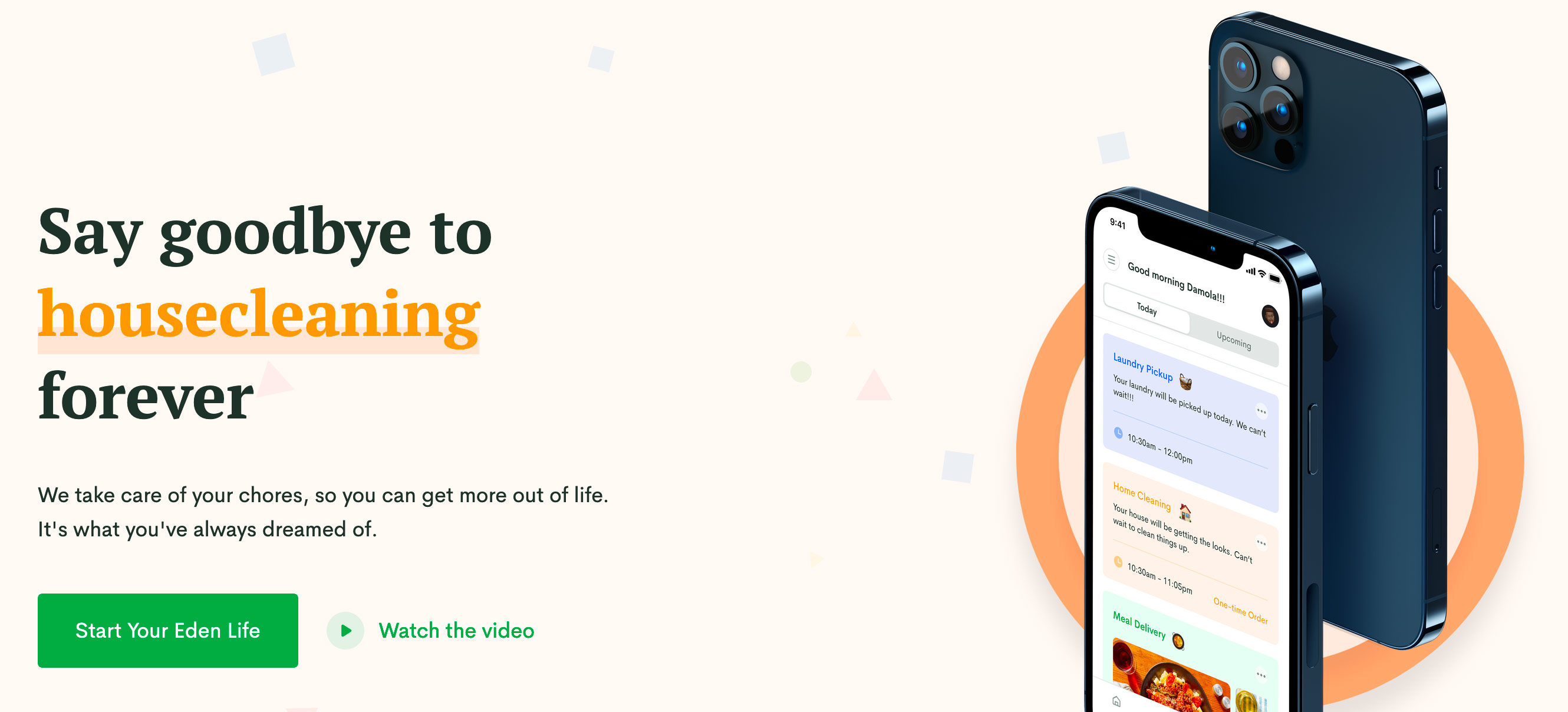 Eden is a concierge service for homes. Not a typical tech startup, but it's "a tech-enabled, human-powered service that takes over the running of your home so you can focus on the things that truly matter in life."
Launched in April 2019, Eden Life says it is a home management service that is automating how people run their homes.
Eden was founded by three former Andela staffers: Nadayar Enegesi (who co-founded Andela), Prosper Otemuyiwa and Sim Momoh.
Eden addresses the worry of too much stress by connecting people with professional home managers. Using its app, the startup allows people to outsource tasks like laundry, house cleaning and meal delivery to professionals, called "gardeners".
The problem though, is that it is expensive. It's cheapest subscription plan is N10K per month. Why would I want to pay such amount to do chores when there are cheaper alternatives?
Well it makes it into our top 10 startups in Nigeria in 2021 so check them out on Google Play and The App Store.
2. uLesson

In January 2021, Ulesson received another funding for 7.5 million USD.
ULesson is an edtech startup based in Nigeria that sells digital curriculum to students through SD cards.
The uLesson platform would allow learners, mostly secondary school students, to experience personalized learning, take mock tests, and assess their performance and learning progress with uLesson detailed analysis dashboard.
They launched into the market just weeks before the World Health Organization declared the coronavirus a pandemic. The startup, which uses SD cards as a low-bandwidth way to deliver content, saw a wave of smart devices enter homes across Africa as students adapted to remote education.
"The ground became wet in a way we didn't see before," founder and CEO Sim Shagaya said. "It opens up the world for us to do all kinds of really amazing things we've wanted to do in the world of edtech that you can't do in a strictly offline sense," the founder added.
It's an amazing concept and has been well received.
Sim Shagaya, founder of ULesson is also the founder of DealDey and Konga, so people are definitely rooting for this one.
3. Bamboo
Bamboo, also called "BamBoo Investment" or "invest bamboo" is an online investment platform app.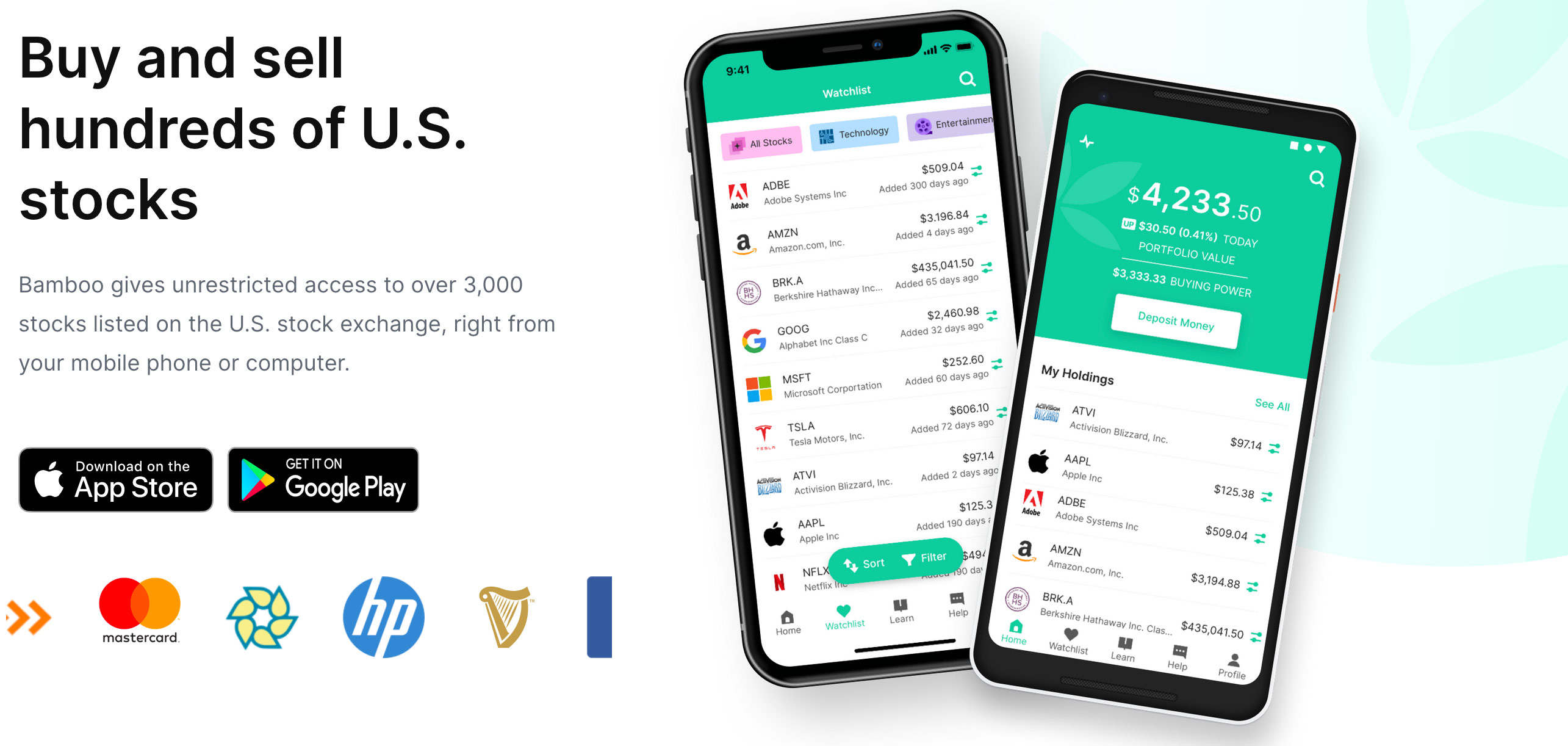 With Bamboo, users can explore and choose from hundreds of Nigerian and United States stocks. The company has developed Android and iOS apps that allow users to discover the best local and global companies for investment. Millennials in Nigeria can now purchase shares in their favourite U.S. companies like Tesla, Facebook and PayPal.
For novice investors looking for the right stock, the app showcases the most purchased shares by all of its users. In contrast, an experienced investor interested in specific sectors can find stocks classified by eight categories like technology, retail, entertainment, finance and transport.
A partnership ensures that accounts in Bamboo are under the regulation of the Nigerian and United States securities regulatory agencies. Its U.S. brokerage partner is a member of the United States SIPC, ensuring user insurance up to $500,000.
Bamboo was co-founded by Yanmo Omorogbe and Richmond Bassey, and launched sometime in November 2019.
They make it to our number 3 on the Top Startups in Nigeria in 2021 so go download on Google Play or the App Store
4. Autochek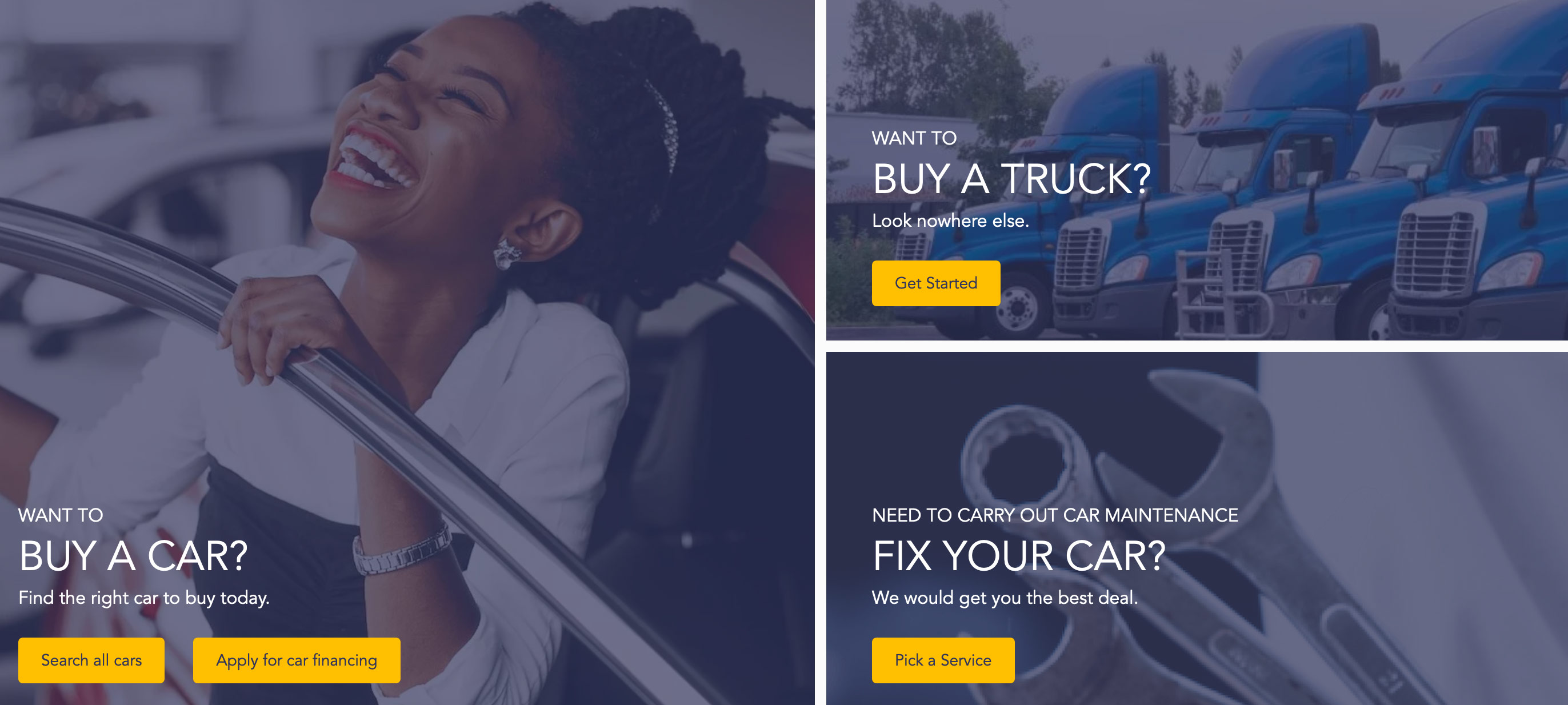 Autochek's platform — managed by a developer team in Lagos and Nairobi — is a network for consumers and businesses to buy cars, sell cars, service cars, and finance cars sales.
Startup veteran Etop Ikpe, once of DealDey and Cars45, launched his new venture – Autochek – in September. Autochek aims to transform the automotive buying and selling experience for African consumers by creating a single marketplace for consumers' automotive needs, from sourcing and financing to after sales support and warranties.
He has already raised $3.4m in funding, as at 2020.
Download on Google Play
5. CowryWise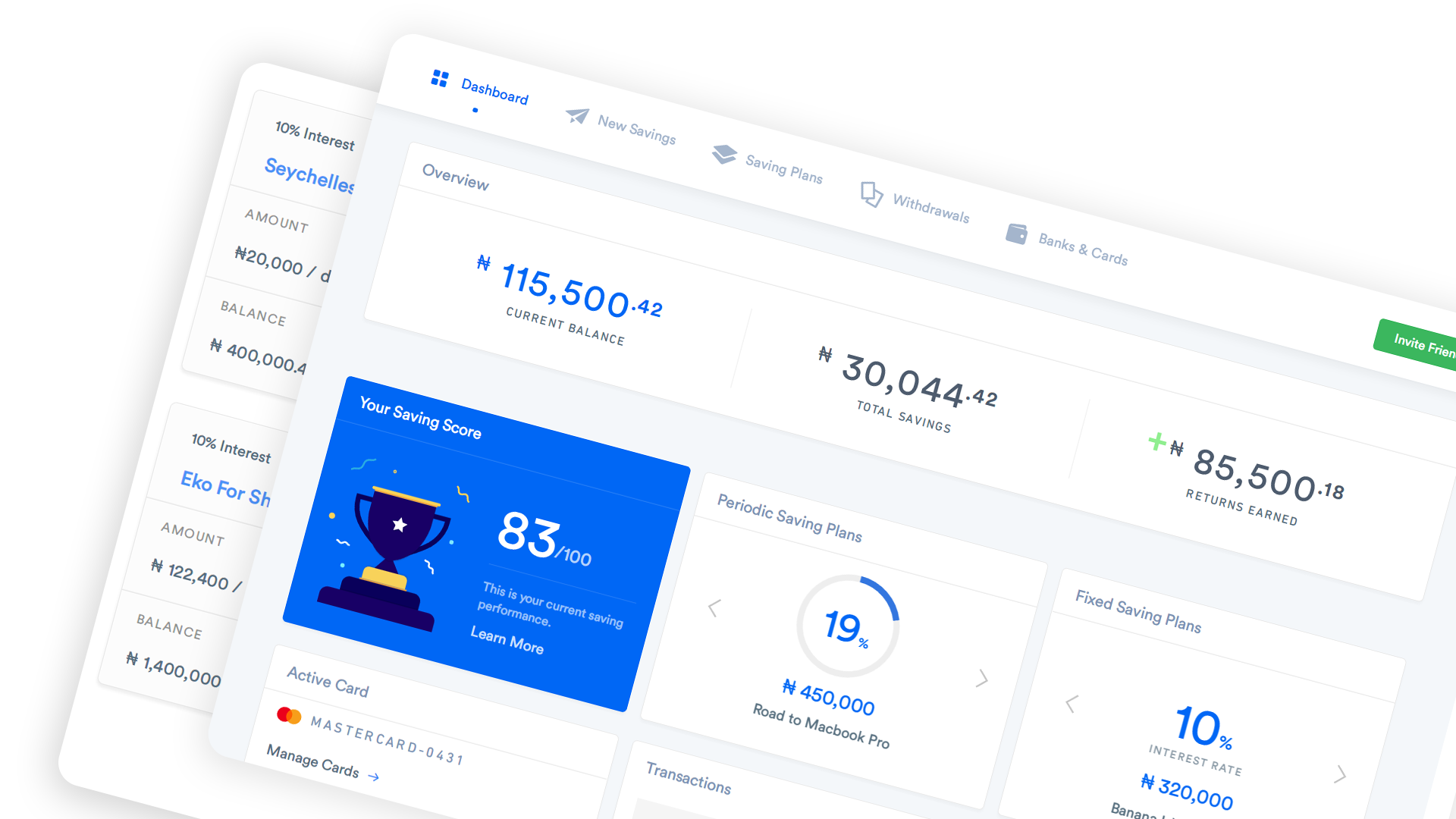 Yeah. Cowrywise is great.
Cowrywise is a Nigerian wealth management app that helps users get better at saving and investing their money and has raised $3 million as at January 2021. The pre-Series A funding round was led by Quona capital. Other participants in the round are Sahil Lavingia, Tsadik Foundation, and a syndicate of Nigerian angels.
Founded in 2017 by Edward Popoola and Razaq Ahmed, Cowrywise has grown from launching with a savings feature to providing several investment opportunities to users in Nigeria.
The company aims to meet a demand for capital preservation and wealth building as the Nigerian economy contracts. Traditional wealth management firms want big tickets only, leaving a market of tens of millions of small and medium earners hanging. This divide has allowed digital players, who understand how small sums can compound, to get into wealth management.
CowryWise is one of the top startups in Nigeria that provides premium investment and financial services available to the common man. It automates the process of saving and investing money. Users can sign up for an investment plan, and every month, a specified amount will automatically be saved from their savings account to their CowryWise account.
This amount also earns almost double the interest offered by any bank.
Download on Google Play or App Store
6. Flutterwave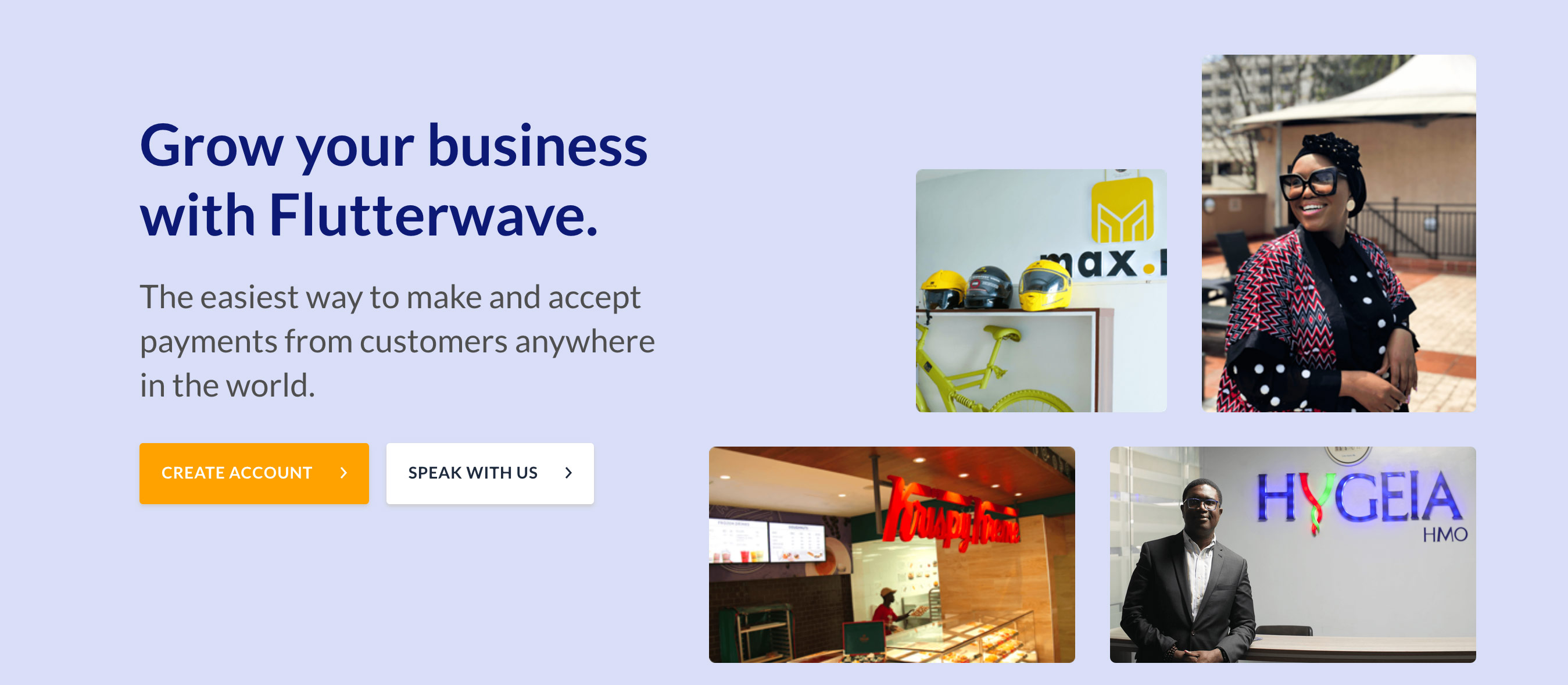 Flutterwave builds modern payments technology and infrastructure, with its solution enabling banks and merchants to replace multiple payment integrations with one simple API, which enables processing of any form of payment anywhere in Africa.
The startup was already well-backed, raising US$10 million in Series A funding in August 2017 and then an extension round in 2018, and in January it secured a US$35 million Series B co-led by Greycroft and eVentures. Flutterwave, which already has an active presence in 10 African countries, including Nigeria, Ghana, Kenya, and South Africa, said it would use the funding to expand across Francophone and North Africa, with new target markets including Morocco, Egypt, Senegal, Ivory Coast, Malawi, and Zambia.
7. Lifebank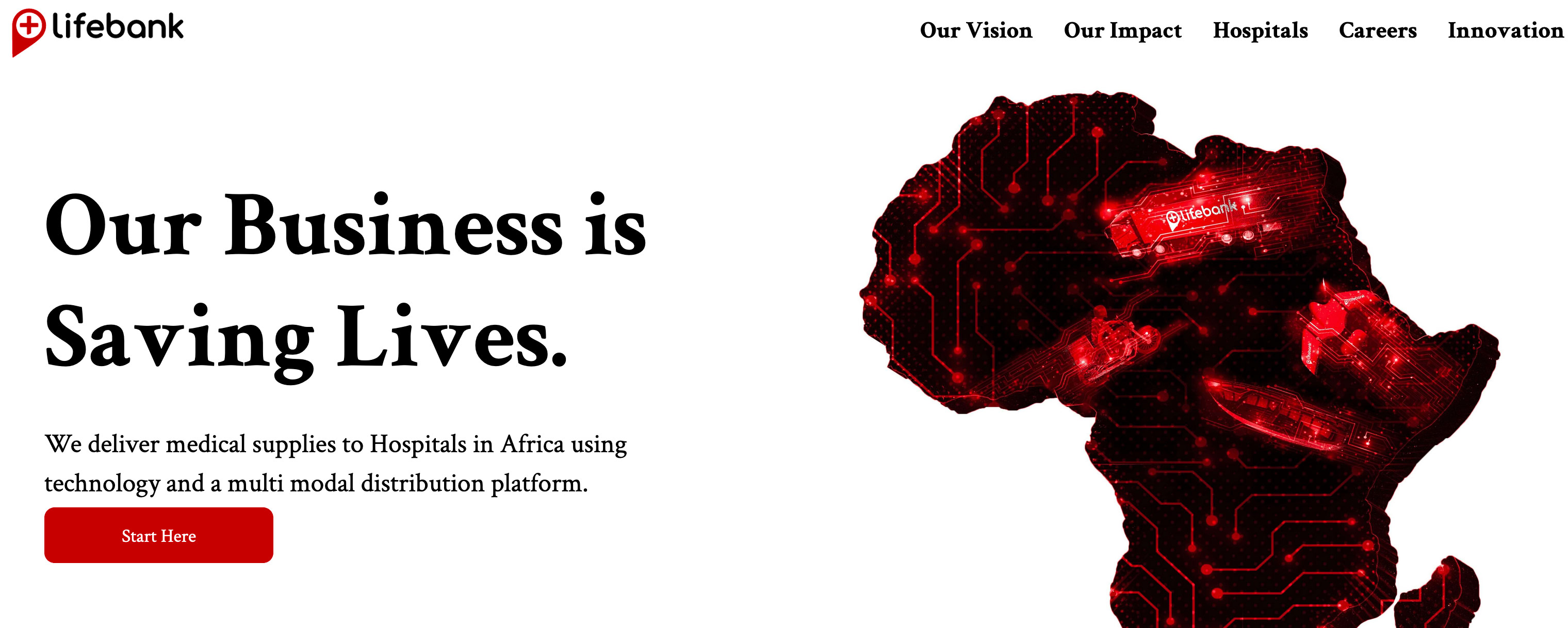 The startup, Lifebank caught my attention in 2019, and I'm glad they are still going strong.
They are a MedTech startup that aims to address the problem of blood shortage in Nigeria. This startup has an app that connects with hospitals and clinics. They supply blood from the blood banks, along with medical supplies like oxygen, drugs, and medicines to people in need of medical care.
Lifebank has worked with up to 670 hospitals to date, delivering 28,000 vital medical supplies and saving over 10,400 lives.
Worth it.
8. Paystack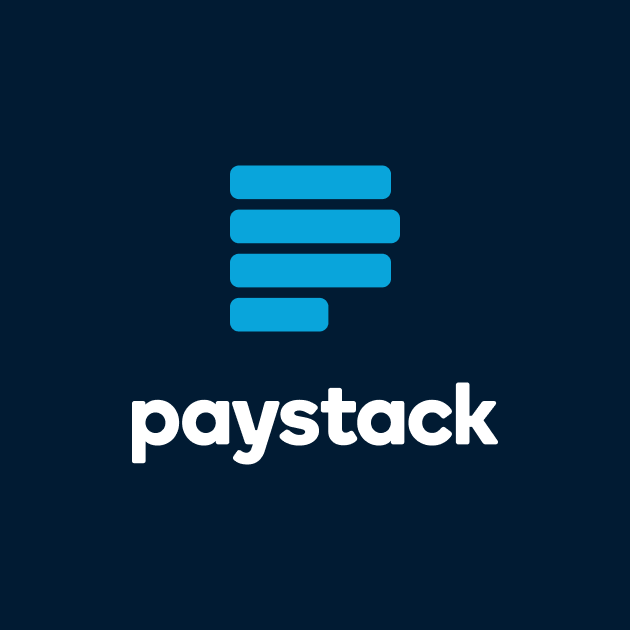 I know y'all expected Paystack to be number one but there is no need to shout. What they have done in the tech space and online payment sector cannot be overemphasized.
Paystack, just like Flutterwave above is a Fintech startup that makes payments faster and easier for companies and individuals. It allows its customers to accept payments via credit card, debit card, USSD, money transfer, and mobile money. It has a custom API for businesses to design their own payment portals. Businesses using their API also have a dashboard where they can get reports and analyze customer data.
The biggest Nigerian startup news of 2020, and probably the biggest development across the continent, was acquisition of fintech company Paystack by global payments leader Stripe in a deal reports said could have been worth more than US$200 million.
Launched in January 2016 by Shola Akinlade and Ezra Olubi, Paystack is a payments company that helps businesses in Africa get paid by anyone, anywhere in the world. The startup processes over 50 per cent of all web payments in Nigeria, powering payments for over 60,000 organisations, including FedEx, UPS, MTN, and many others.
This was our top Nigerian startup in 2019, and STILL the number one of the Top Startups in Nigeria in 2021!
Download the Paystack App on Android and Apple Devices!
9. Thrive Agric

Thrive Agric is an agri-tech startup that aims to improve food security in Africa by empowering local farmers.
In 2020, no thanks to the Covid-19 Pandemic, Thrive Agric started having problems.
At least thirty-six people signed on to an ultimatum mandating Thrive Agric to pay up to ₦50 million (~ $110,000) owed to subscribers of the agritech's farm investment programme. – Techcabal
After feeling ignored by Thrive Agric and fearing the loss of their investment, up to 100 subscribers congregated to form a WhatsApp group to accelerate the pressure on the company. They have been upset with the lack of communication since May when Thrive Agric first indicated that the pandemic had started disrupting its ability to fulfill its commitment to subscribers.
Last month, in June 2021, Thrive Agric received a $1.75m grant.
There's no agric startup as big as Thrive Agric, that's why, despite recent challenges, they are on our radar for Top Startups in Nigeria, this 2021.
And we are getting to the final one:
10. Chaka
Another app, just like Bamboo.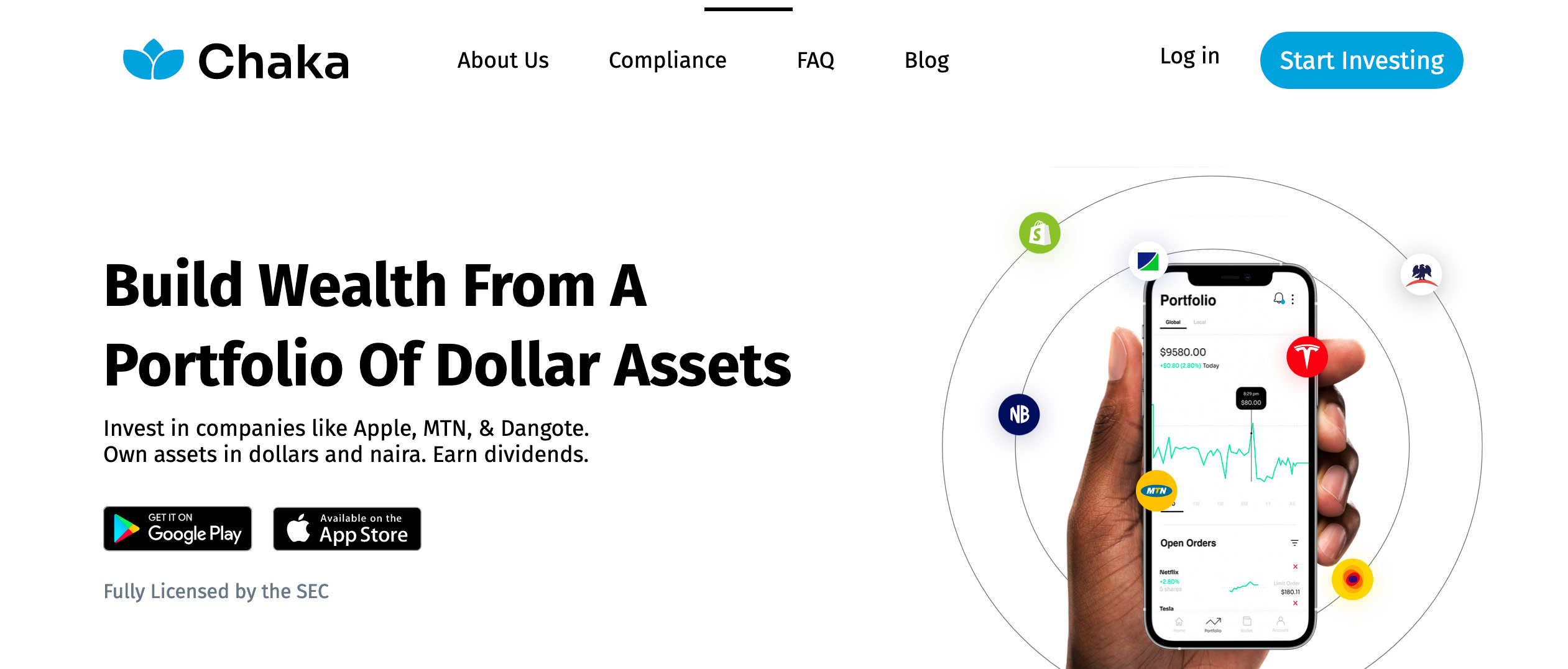 Launched in 2019, Chaka is a digital investment platform that allows users to invest in foreign stock market, such as NASDAQ and the New York Stock Exchange, as well as the local Nigerian Stock Exchange.
In June 2021, Chaka becomes the first startup to receive SEC license for digital stock trading in Nigeria.
Chaka provides a two-way opportunity for both local and foreign investors to invest in any stock market. It is led by Tosin Osibodu.
Read in detail about Chaka here.
Download on App Store or Google Play.
There you have it. The Top startups in Nigeria as of June 2021.
Nigeria, despite its many challenges is home to some of the biggest brains in the world, and no matter how hard the country gets, this gives a huge ray of hope.
Have fun.
Zee.
Related Posts