Startups in Nigeria are easy to start, but a lot of factors determine if it will will succeed. These are 6 Failed Top Nigerian Startups and why they failed.
6 Failed Top Nigerian Startups
1. Dealdey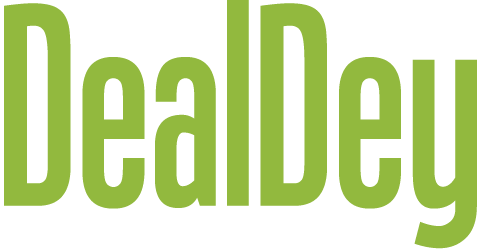 Yes, after 3 successful years, dealdey has officially shut down and made the announcement just a few days into 2019.
Following one month of inactivity on its website and social media pages, it is confirmed that Nigerian daily deals platform DealDey has shut down operations.
According to a source close to the matter, the company shut down around the second week in December 2018, about the time when users last saw deals on its site and social media pages.
DealDey was established in 2011 by Konga founder Sim Shagaya.
2. GoMyWay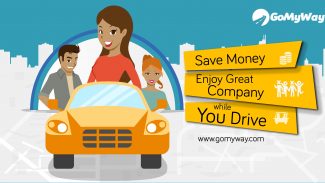 Less than 2 years into its operations, the ride-sharing platform announced in September 2017, that it would be shutting down.
Citing lack of resources to run the business, the shareholders/Investors came to a conclusion to shut down operations.
GoMyWay launched its ridesharing platform in 2015, connecting passengers with car owners going the same route with empty seats to spare, in a bid to provide a solution to transportation problems in Nigeria via a people-powered transportation network.
The startup received backing from a number of well-known investors, including Konga founder and chief executive officer (CEO) Sim Shagaya and former Amazon and Naspers executive Bill Paladino.
But in October 2017, CEO Damilola Teidi announced the closing of operations, saying funding has run out and its investors do not wish to continue backing the company with further funds.
3. Konga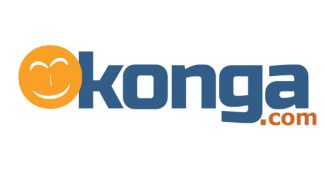 Konga made entry into the Nigerian market in 2012 and was one of the biggest e-commerce players in the country. But in 2017, 5 years after inception, Konga was acquired by Zinox, a local tech firm which manufactures and distributes computers and also manages data centers.
The acquisition sees Zinox take over Konga's assets including its online mall which currently serves over 10,000 merchants. Zinox also takes ownership of KOS-Express, Konga's in-house delivery and logistics company as well as KongaPay, its mobile payment solution.
Before the sale, Konga had raised over $75 million from investors including Kinnevik, a Swedish investment firm, and Naspers, Africa's most valuable company.
4. OLX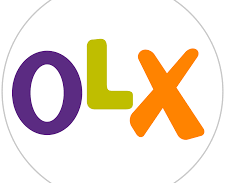 OLX is a classified ad platform that connects people in local communities to buy, sell or exchange used goods and services through their mobile phone or on the web.
It operates in 45 countries and has an average of 54 million monthly listings of items for sale on its website.
Before the closure, OLX, which launched in Nigeria in 2012, said it had more than three million sellers and buyers registered on its platform in 2015 and reported that items valued at N12.1tn were posted for sale on its website in 2016.
In February 2018, Sjoerd Nikkelen, CEO of OLX in Asia, Middle East and Africa made the official confirmation that OLX has indeed shut down physical operations in Nigeria.
This classified ads platform also announced that it was shutting down its operations in Nigeria and other African countries last week, barely 3 years after entry into the Nigerian market.
According to Naspers CEO, Bob Van Dijk, Naspers plans to accelerate the "path to profitability" of its e-commerce businesses and sees a potential for initial public offerings of companies in its portfolio.
5. Easy Taxi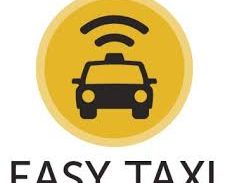 Easy Taxi had real prospect. Easy Taxi Nigeria was a subsidiary of Africa Internet Group, in which Rocket Internet is a shareholder, along with MTN, Millicom, and most recently, AXA Insurance.
Despite an additional funding of over $10million from Rocket International for its expansion into Asia and Africa, the news of its exit from the African market was disappointing. The company packed up when its Nigerian co-founder, Bankole Cardoso, stepped down in April 2016.
6. Effritin.com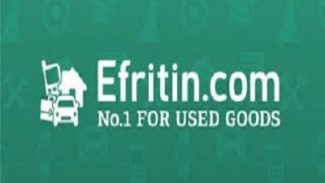 The classified ads platform shut down its operations in 2017, barely 16 months after it was founded.
The founder and CEO of Saltside Technologies, Swedish Nils Hammar disclosed that it was due to the platform's "inability to generate the desired returns on investment (ROI)". Hammar added that the high cost of Internet and data and internet also informed the platform's decision to scale back on its investments in Nigeria.
That's our list of 6 Failed Top Nigerian Startups since 2016. I had such high hopes for GoMyWay, and If anyone ever told me that Konga would go down, then I'd worry. And we're now starting 2019 with gist that Dealdey is off. But nowadays who knows what could go wrong? You have to be careful and diligent with your startup.
So why then do startups fail?
Nine out of ten startups will fail. This is a hard and bleak truth, but one that you'd do well to meditate on.
A careful survey of failed startups determined that 42% of them identified the "lack of a market need for their product" as the single biggest reason for their failure.
Here's why startups don't live up to their potential:
 No demand: If there's no need or demand for the products and services you are providing, then your startup won't be around for long.
Lack of resources: Cash isn't everything when it comes to starting a business, but when you run out of it, there's not much that can help. Many startups that have failed in Nigeria, aren't insolvent or even unprofitable, they just ran out of cash.
Early hype: No matter how brilliant or viable your business idea is, don't be in a hurry to take advertising to the next level if your product or service have not been proven true to its value proposition.
Unclear vision: Not being clear on why a specific startup goal was set, so failure sets in when the initial goal-setting high has worn off.
Being a one man team:

"Individuals don't build great companies, teams do."

-Mark Suster.
Scaling/uprading too early. It's a trap! Don't do it.
There you have it. 6 Failed Top Nigerian Startups. Most of these businesses didn't last 3 years asides Konga. Let's hope 2019 reduces the failure and brings more stability to these businesses.
Fingers crossed!
Zee
Recommended reading: