Online Payment Gateways in Nigeria. A 20201 update.
Post updated  October 20, 2020

Being able to receive payment online in Nigeria is a lot of work. Something that ought to be supposedly seamless became something that you have to do research at PHD level because you own a business. This shouldn't be. Here are various Online Payment Gateways in Nigeria we can use.
It's 2020, and every business wants to go online, and needs desperately, a payment system that will WORK for NIGERIANS. Not Paypal, Skrill or Payoneer, but a system for Nigerians. That's what this post is about.
How Online Payment Gateways in Nigeria Work
There are a lot of misconceptions around how credit cards are processed on the web. The reality is that it is fairly complicated to set up the first time and it's probably more costly than you'd like.
How Payment Gateways work: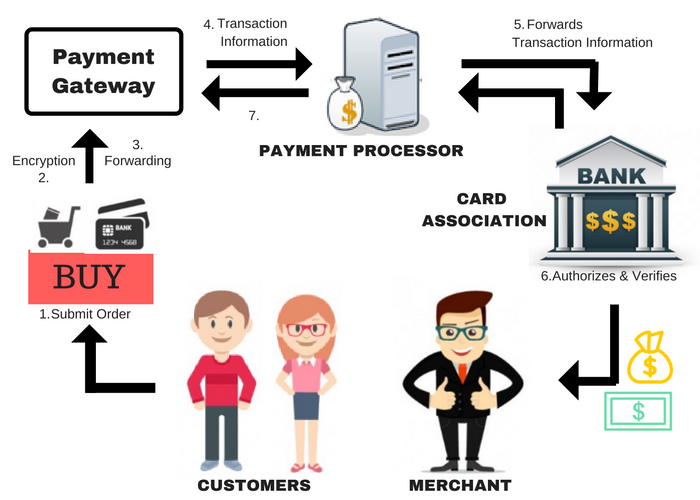 There are 4 things you need to accept payment generally on your website.
A merchant account: A merchant account is a type of bank account that allows you to accept payments via debit or credit cards.
In web based scenarios, you're most likely not going to be creating your own merchant bank account*, rather you will be entering into a merchant agreement with the payment processor who operates a merchant bank account. When you enter into an agreement with a payment processor they will assign you a merchant ID to identify you as a merchant but you'll be one step removed from the actual merchant account.
A payment gateway: This is the service your website will use to initiate a transaction and to retrieve feedback such as approved or declined.
The payment gateway is responsible for providing the settlement reports as well as initiating refunds and voiding transactions. The gateway handles all of the sensitive information in a secure way. It also commonly performs several anti-fraud measures such as address verification or geolocation checks. You never communicate with the payment processor directly, only indirectly through the gateway. When the processor determines if a transaction is approved or declined, it passes that authorization back to the gateway which provides your e-commerce system with a response. This is the crux of our post. 🙂
A payment processor: The payment processor is who you will be entering into an agreement with and they are the ones doing all of the heavy lifting.
They are also the component taking on much of the risk and consequently they will scrutinize you and your business before approving an agreement with you. They are very different from (2) above but in Nigeria, the payment gateways we have also serve as payment processors.
E-commerce (i.e. shopping cart): You need a way to sell your products, right?
This is normally done by (2) and (3) above so I won't go into it in detail. 
7
Good

Online Payment Gateways in Nigeria
Although there are international online payment gateways/processors that can handle e-payments in Nigeria, they come with high transaction fees and restrictions. That's why this post isn't just about Online Payment Gateways, but Online Payment Gateways in Nigeria.
So in no particular order:
1. Paystack
Paystack is good, great and proudly Nigeria. One of the best Online Payment Gateways in Nigeria. I even opened an account with them so I could sell some stuff on my personal website but unfortunately they don't offer plans for personal websites. (I think they're missing an entire market here, in my opinion.)
Paystack is a payments platform that makes the online payments process seamless for both the consumers and the businesses they are trying to pay. And in mid-October 2020, they were acquired by Stripe, which is great for African Payments.
Setup Fee: Free
Local Cards: 1,9% + ₦100
International Cards: 3.9% + ₦100
₦100 fee is waived for transactions less than ₦2500.
Note: For international transactions however, you are required to have a GTBank USD account.

2. Interswitch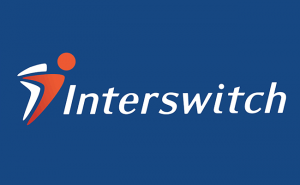 Interswitch, despite Paystack's recent dominance is STILL extremely relevant. With Interswitch,  A web merchant can receive online payment from cardholders via Interswitch WebPay or Webpaydirect.
WebPAYDirect is a secure Internet Payment Gateway developed by InterSwitch to facilitate payments on the internet (across all Banks) using all InterSwitch enabled Cards issued by all banks on the network as well as GTB MasterCard Naira Debit.
Setup Fee
N150, 000 (One Hundred and Fifty Thousand Naira).
Charges
For every subsequent successful transaction, a fee of 1.5% of the value of the transaction subject to a cap of N2,000 is charged. (i.e. for transactions below N133,333, a fee of 1.5% applies), and N2,000 flat fee (for transactions above N133,333).
Yes for International transactions.
3. Flutterwave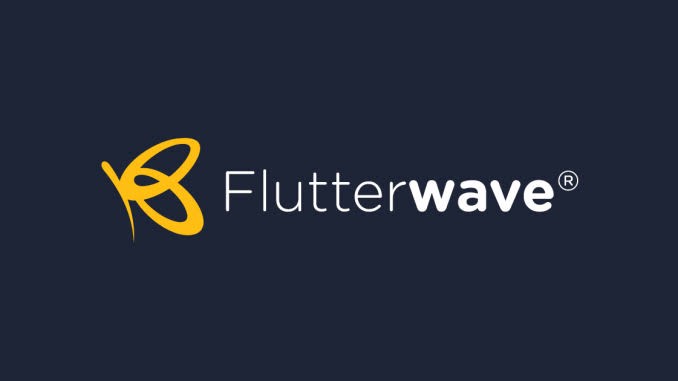 Number 3 on our list of Online Payment Gateways in Nigeria is Flutterwave. They are a payment technology company focused on helping banks and businesses provide seamless and secure payment experiences for their customers.
For International transactions, you need a RAVE account.
Rave by Flutterwave is a service that enables merchants accept global payments from card, bank accounts and USSD.
Charges
Setup: Free
Local Cards: 1.4% + ₦50
International Cards: 3.5% + $1
4. PayU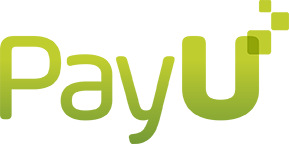 PayU allows online businesses to accept and process payments through payment methods that can be integrated with web and mobile applications.
They accept Local and International MasterCard, Visa, Verve, as well as other alternative payment methods – Online electronic bank transfer (EFT) and offline.
PayU supports eight local banks in order for merchants to be able to offer their customers the option to pay using EFT. PayU Receive, PayU's invoicing system in Nigeria, which is PCI DSS v3. 2 compliant, permits the merchant to send the invoice via email or SMS, attaching the payment link to be completed with a card.
Click here to see PayU options.
Asides the fact that they need work on their website, they seem legit.
Yes to International transactions.
5. Vogue Pay

VoguePay is a unique online payment processor whose vision is to offer buyers and sellers a secure and easy-to-use means of transacting business online.
Setup Fee
N1500 (with Corporate Affairs Commission Certificate) and N2500 (with Government issued Identity cards)
Charges
Deposit Funds:
Verve Card/ Naira MasterCard – 1.5%
Visa (Vpay) integration – 2.5%
International Payments: USD Debit/Credit Card Visa and MasterCard 3.8% + 0.50 of currency transaction (No Gateway Fees Applicable)
Withdraw Funds:
1% + 120 Naira
6. GTPay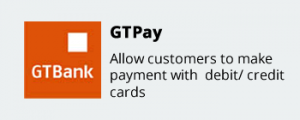 GTPay is a secure internet payment gateway developed to facilitate payments online using debit Cards issued by banks on the Interswitch Network. GTPay plugs in seamlessly with the existing websites of customers and acts as a bridge between the customer's website and financial institutions (Banks). The payment solution:
–Provides a convenient alternative payment channel to all customers.
–Enables cardholders to pay merchants (our customers) for internet purchases of goods and services from the comfort of their offices/homes by supplying details of their local debit/credit cards.
–Ensures transaction amount is deducted from cards instantly and merchant's account credited within 24 hours.
Setup Fee
N75,000 (Seventy Five Thousand Naira)
To start you need to fill the form on their website.
Charges
MasterCard/Visa (local) – TRANSACTION FEE: 1.5% of transaction amount (subject to a maximum of N2,000)
Interswitch Verve (local) – TRANSACTION FEE: 1.5% of transaction amount (subject to a maximum of N2,000)
MasterCard/Visa (International) – TRANSACTION FEE: 3% of transaction amount; no cap
International Gateway Monthly Charge – N5,000
This post will help you setup GTpay correctly.
7. eTranzact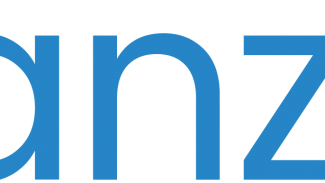 When you visit top websites that operate in Nigeria, you see eTranzact as a payment option. For me, that is enough for them to get on our online payment gateways in Nigeria list. They've been around for a while and so they must be reliable enough.
eTranzact is a multi-application, multi-network and multi-channel electronic payment platform that supports all major networks including AMEX, VISA and MasterCard.
The process to integrate your website with eTranzact isn't very visible on their website, and obviously you will have to email them to get a solution. That's a long process. Still, give it a go and let us know!
Other Online Payment Gateways in Nigeria – Honorable Mentions
There are other Online Payment Gateways in Nigeria that didn't make the list, but are worthy of mention such as:
MyPaga
GlobalPay
Remita.. etc. ————- apply caution as there have been many issues of compromised credit cards after using the remita platform.
Conclusion
I believe there are a lot more online payment gateways in Nigeria than covered in this article, but I'd stick to this list as most people have used them and have few complaints.
Good luck!
Zee
Recommended:

Zee