Here's a review of the Online Payment Gateways in UK.



If you want to take online card payments, you'll need a payment gateway. A payment gateway allows you to accept payments through your website. It adds another purchasing channel to your business, increasing the potential for more sales.
How Online Payment Gateways in UK Work
A payment gateway validates the customer's card details securely, ensures the funds are available and eventually enables merchants to get paid. … In other words, the payment gateway works as the middleman between your customer and the merchant, ensuring the transaction is carried out securely and promptly.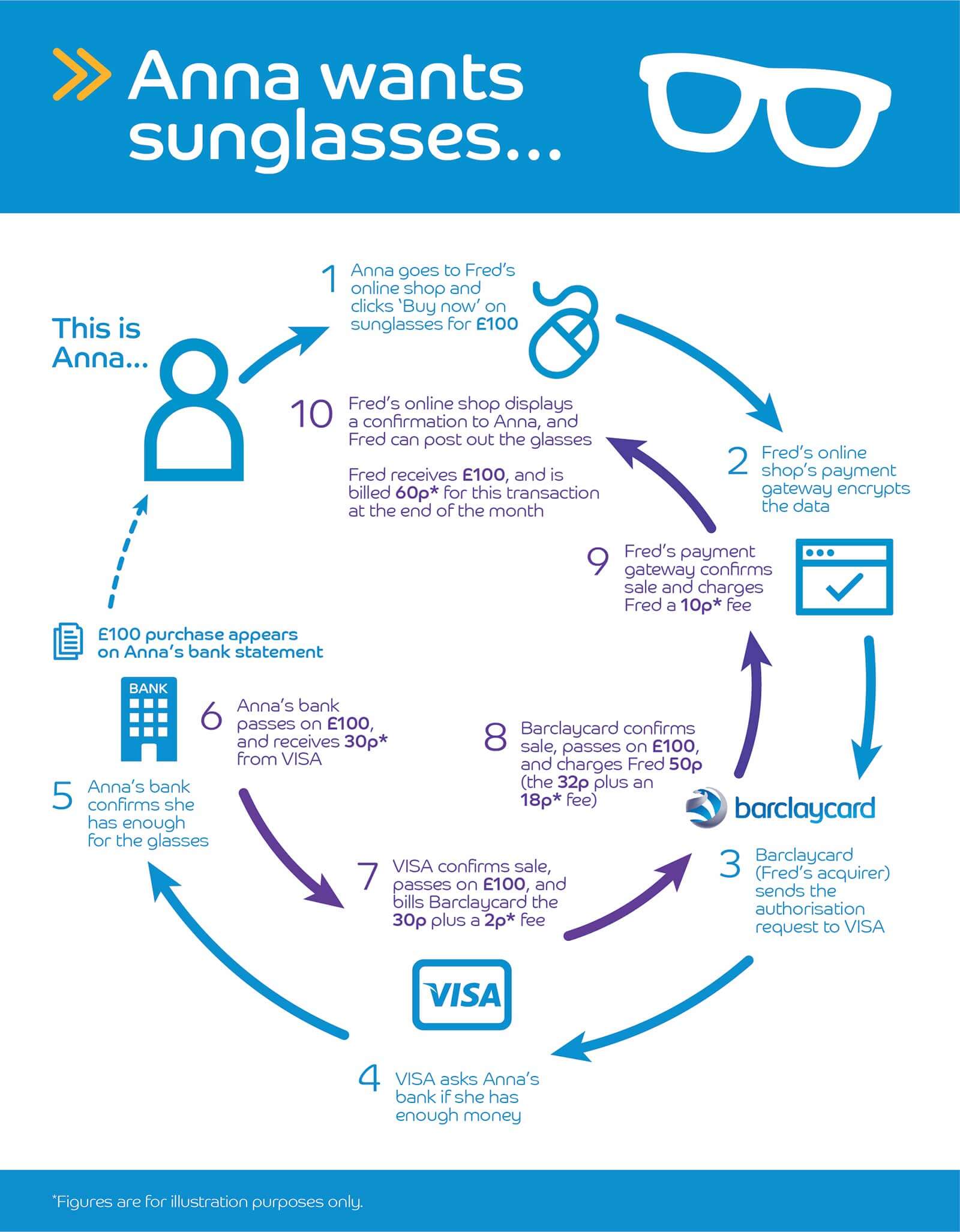 Payment gateways will make the transaction successful, and without hitches.
But before you go ahead and select a payment gateway to be implemented, here's a few things one ought to know:
1. Transaction Fees and other charges

Most payment gateways charge a fee for each transaction that takes place on your store. It varies depending on your business location, customers' card type, or more. There's also set up fees, account maintenance fees, or charges for bank withdrawals. Bear this in mind
2. Recurring Payments
Many businesses sell subscription-based products, like membership plans, or an online course. If this is you, select a payment gateway that allows or offers such feature.
3. Availability in Your Target Region
Finally, is this payment service available in your country – or in our case, the UK? You need to make sure that the payment service you choose is available in your country and in your customers' country.
For instance, if most of your customers are based in Europe, then you may want to look for a payment service that is widely available and popular in that region.
Now that we have cleared the air on what to expect when selecting a payment gateway for your website, here's the six we recommend based on profiles and reviews:
Online Payment Gateways in the UK
1. WorldPay
Worldpay is the UK's most popular payment processing company. It currently processes around half of all payments taking place in the UK – and has some of the most flexible plans for small businesses.
Worldpay Fees
Pay As You Go: Online set-up fee £25, 10p per transaction gateway fee, transaction authorisation fees apply.
Fixed Monthly: Monthly package fee from £49.99 includes transactions up to set threshold and authorisation fees.
Standard: Monthly online payments gateway fee of £19.95, 10p per transaction gateway fee, PCI annual managment fee £29.99
and separate Debit & Credit transaction rates. Note: Transaction authorization fees apply.
2. Stripe
Stripe is the most popular payment gateway to accept credit card payments on your website. WooCommerce comes with built-in support to select Stripe as your payment gateway. It supports all top credit and debit cards, Apple Pay, Google Pay, and Alipay and more!
Stripe Fees
No setup, monthly, or hidden fees
1.4% + 20p for European cards
2.9% + 20p for non-European cards
SEPA Direct Debit: 1% + 20p (£5 cap)
3. Paypal
Paypal is available in dozens of countries, but there are different restrictions on some countries. Make sure that it is supported in your country as well as your target customers before proceeding.
The Standard PayPal extension for WooCommerce requires a PayPal business account. It does not offer an on-site checkout experience which means your customers will be redirected to PayPal website to complete the purchase. PayPal charges are based on your account type, and the number/volume of sales you make, so tread with caution.
Paypal Fees:
Transaction Fees from: 1.9% + 20p per transaction (sales volume of up to £55,000 per month) up to 3.4% + 20p per transaction (sales volume under £1,500 per month). Note they also offer bespoke pricing options for even larger businesses.
Monthly Fees: Free (Web Payments Standard or Express Checkout) or £20 per month (Web Payments Pro)
4. Amazon Pay
If you are a small business seeking to build trust with your consumers, Amazon Pay is a payment option you should consider, as it provides consumers with the comfort that they are shopping through a trusted payment service. Amazon Pay is a safe way to pay for services on a trusted web site.
With Amazon Pay, you can allow customers to complete purchases, make donations, and set up recurring payments from your online store. It's very easy to sign up for and integrate into your website. There are no monthly fees or long-term contracts, and the flat-rate pricing offers predictability and full transparency. There are no sign-up costs and the process can be completed online.
To use Amazon Pay, you'll need an Amazon Seller account, though you don't have to list any of your products on Amazon. Cool, right?
Amazon Pay Fees:
Processing Fee + Authorisation Fee: 3.4% + 20p (under £1,500 a month) down to 1.4% + 20p (over £55,000 a month)
Cross Border Fee (outside UK): 0.4% – 1.5%
Chargeback Dispute Fee: £14 (excluding VAT)
5. Klarna
Klarna is one of the most innovative Online Payment Gateways in UK.
Aside from its payment gateway, which allows you to process card payments on your website, Klarna offers shoppers a range of payment and financing options designed to help you sell more products. Topping the list of its payment innovations is its "buy now pay later" feature which allows customers to pay for your products after they've received them.
Rates depend on the country you're accepting the payment from, based on the currency used by the customer.
Transaction fee: 2.49 % + 0,20 GBP.
>>Red flag: Refund issues. Read here.
6. Payoneer
You know I will definitely have Payoneer on this list. I'm not so sure they qualify as one of the Online Payment Gateways in UK but they should do.
Payoneer claims to have 4 million users, across 200+ countries, handling payments in 150+ currencies. In simple terms, Payoneer is something of a Paypal alternative which allows you to receive payments from companies worldwide.
Payoneer Fees
Sign-up: Free
Receiving payments from another Payoneer customer or via receiving account: Free (GBP, USD, EUR, & JPY)
Billing Service: 3% (credit cards all currencies) or 1% via eCheck (USD)
Withdraw money to a bank account in a different currency: Up to 2%
Fee to withdraw to a UK sterling bank account: £1.50
> Not really designed for running an online store, better suited to freelancers and affiliates.
Read our viral post on how to Payoneer here >>
Conclusion
All these Online Payment Gateways in UK work, but I advise you do your research carefully before proceeding further.
Good luck,
Z
Recommended: