Tech Hubs In Abuja. A tech hub is a technological based community that enhances innovation for technology startup companies.
Tech hubs (Coworking Spaces) in Abuja create an environment specifically targeted at helping young technology companies thrive by encouraging experimentation, creativity, not demonizing failure, and helping firms network with other like-minded individuals and enterprises. It also makes it easier for firms to meet investors in order to get their project funded. It helps ideas germinate and companies make possible progress.
Below are six tech hubs in Abuja, Nigeria:
1) Technology Development For Poverty Alleviation Initiative (TD4PAI)
Established – 2014
Founded by Dr. Agu Collins
Aim and Focus – To increase the socio-economic welfare of the society by creating opportunities for gainful employment via empowerment of youths from vulnerable backgrounds by making technological education accessible — particularly in rural communities. Also focus on embedded systems and hardware programming
Location – Kuje district of Abuja
Facilities and Service – Work desk and chair, hostel, gas powered generator and solar panel for electricity, training hall, Pharmacy, technology incubator, accelerator, training and research and development hub that fosters innovative ideas. Developing life skills through innovation, incubation of startups and sustained programmes such as ICT, creative arts, sports, mentoring.
2) Civic Innovation Lab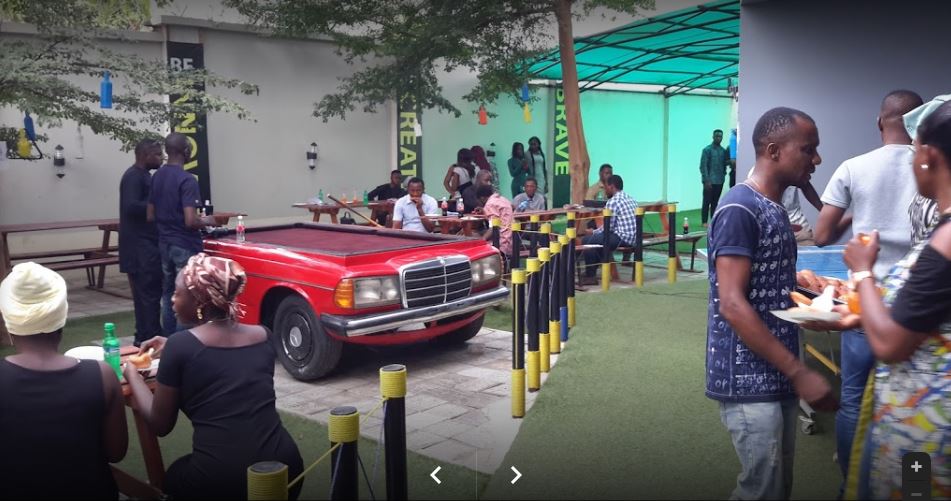 Established – 2017
Founder and Programme adviser – Mosope Olaosebikan
Focus – Merging creative and innovative social solutions with technology to solve our most pressing problems as a society.
Location – Adetokunbo Ademola Crescent, Beside H-Medix Pharmacy, Wuse II, Abuja
Facilities and services – Meeting room, private offices, Develop digital literacy skills in undeserved areas, Live Entertainment with the Civic Backyard, Promote art, culture and social engagement, Consulting and expertise in Innovation, Incubation of Start Ups, Renting of Work Spaces, Organize Hackathons, Develop Science Technology, Engineering and Mathematics clubs Support students through the Student Innovation Challenge.
3) Ventures Platform Hub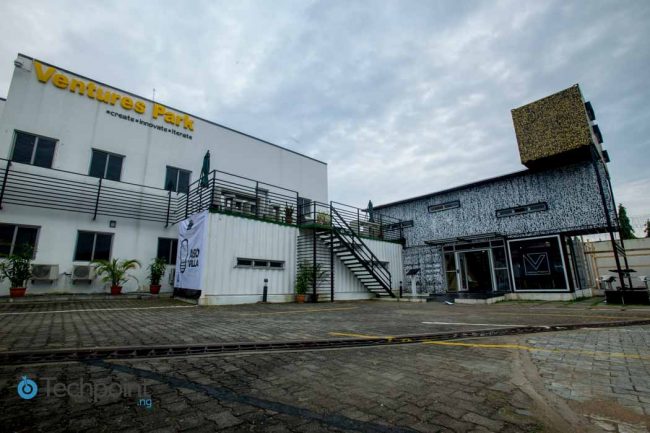 Established – 2016
Founder – Kola Aina
Focus – Investing in people building the future and to be a leading source of capital, capacity building, support and advocacy for under-served entrepreneurs, communities and institutions, enabling them enhance the creation of wealth and development in Africa.
Location – 29 Mambilla Street, Off Aso Drive, Three Arms Zone, Abuja
Facilities and services – Cafe, training room, incubator space, co working space, private office, lounge, conference room, reception, furnitures, internet service.
4) Box Office Hub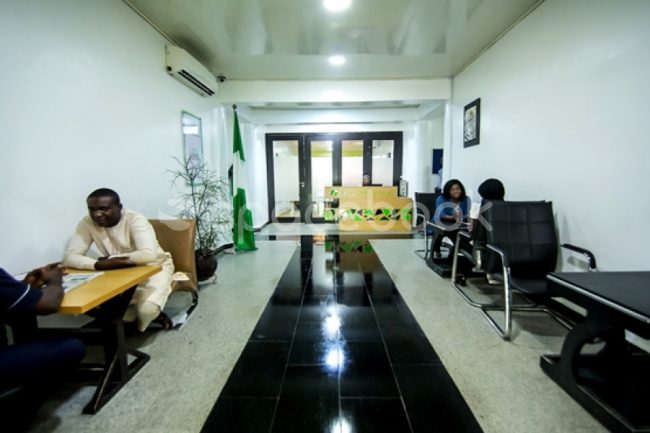 Established – 2012
Founder – Doyin Adewola
Focus – To create the ideal environment for entrepreneurs to grow with the aim of giving entrepreneurs an opportunity to study, test and master their market in a conducive environment, cost effective and professional way. Long-term office rent is absorbed and evenly distributed across various startups and SMEs.
Location – Discovery Mall, 215 Konoko Crescent, Wuse II, Abuja.
Facilities and Service – Workspace on demand, Meeting and Training Rooms, Online Member Network, Benefits and Discounts, Events and Meet-ups. Business support, front desk, office assistants, internet connectivity, security, furniture and fixtures, air conditioning system and power supply are all shared by all businesses co-located in a centre.
5) StartPreneurs Hub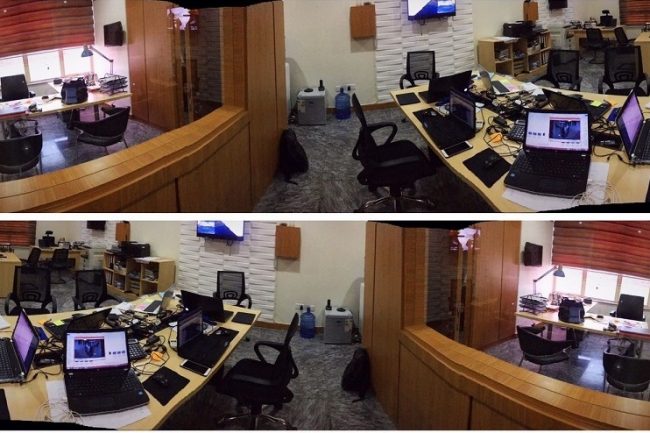 Established – 2016
Founder – Jennifer Chizua
Focus – Mobile Big Data, Big Data, Machine learning, Virtual Reality, Augmented Reality, Facial Tracking, Artificial Intelligence and Digital Literacy. Startpreneurs is also a seed-fund and accelerator for innovative smart city technology ideas revolving around emerging technology. Based in Abuja, it is an ecosystem that encourages capacity development and technical skill learning through various high profile, industry standard training modules and programme.
Location – No. B09, Plot 159, Cadastral Zone, Jahi, Abuja
Facilities and Services – Halls, workspace, furnitures, internet service, administrative services, 24 hours electricity, Security.
6) StoneBricks Hub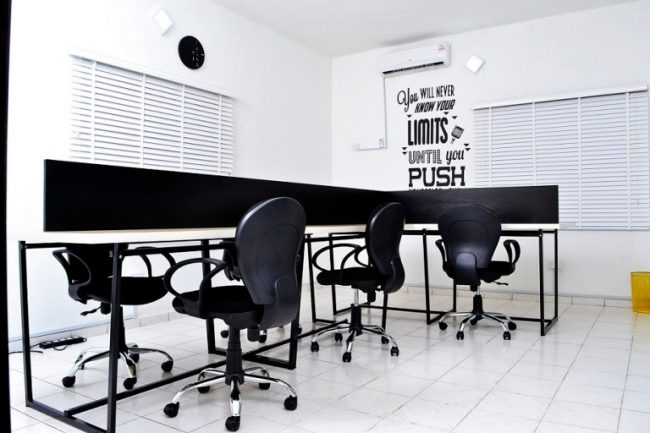 Founded by Omotola Agbi and Oluwatoyin Amira
Focus – Creating an ecosystem which provides a collaborative and co-learning environment for the purpose of turning an idea into a business solution and Creating working partnerships with innovative start-ups and pre-commercial entrepreneurs by providing access to resources and markets.
Creating workspaces and overseeing space management for prospective clients
Collaborating with tech experts, innovators, creators to influence young men and women from as little as age 6 in the use of technology to drive social and economic change
Location – 10 Danube Close, Off Danube Street, Off IBB Boulevard, Maitama
Facilities and Service – Dining lounge, meeting and conference rooms, training rooms, reception services, wireless broadband services, administrative services and on-site management, every company based at StoneBricks Hub has full independence of their own business units and workstations.
7. Aiivon Hub, Abuja

Aiivon Hub is another co-working space for startups and entrepreneurs in Wuse 2, Fct, Abuja. Asides shared workspace, the facility offers virtual office and business supports. The letter includes mail handling, office assistance, and other basic amenities needed for convenience. If you have work to do, but do not want the comfort of your bed/home preventing you from accomplishing certain tasks, then book a Shared Workspace.
In conclusion, Tech Hubs/Co-working Spaces in Abuja are the way to go if you are looking for networking opportunities or co-working spaces in the capital.
Jerry.
Recommended reading