Tech Hubs or Coworking Spaces In Abuja. A tech hub (co-working space) is a technological based community that enhances innovation for technology startup companies.
Updated in December 2021
When You Can't Work From Home, you need a 'Work From Safety-Conscious Spaces Where & When You Need Them. Here is a list of 11 very recent tech hub/coworking spaces in Abuja with Fast Internet, Coffee & more!
What is a Tech Hub/coworking space?
Here's a definition:
A 'tech hub/coworking space' is a physical space – a city, a suburb or just a suite of offices – which has developed to help technology startup companies succeed and, they hope, become the next tech titan like Facebook or Microsoft.
A tech hub is a community – informal or otherwise – that fosters innovation for technology startup companies. A tech hub can be a specific area like Silicon Valley, part of a city like London's Silicon Roundabout, or a specific building or set of buildings where small startups can rent space alongside each other to share facilities and ideas. – Source
Tech hubs/coworking spaces in Abuja create an environment specifically targeted at helping young technology companies thrive by encouraging experimentation, creativity, not demonizing failure, and helping firms network with other like-minded individuals and enterprises. It also makes it easier for firms to meet investors in order to get their project funded. It helps ideas germinate and companies make possible progress.
This is an updated post, as more hubs have sprang up since we last wrote this!
Here we go:
Tech Hubs/Coworking Spaces in Abuja
1. Work and Connect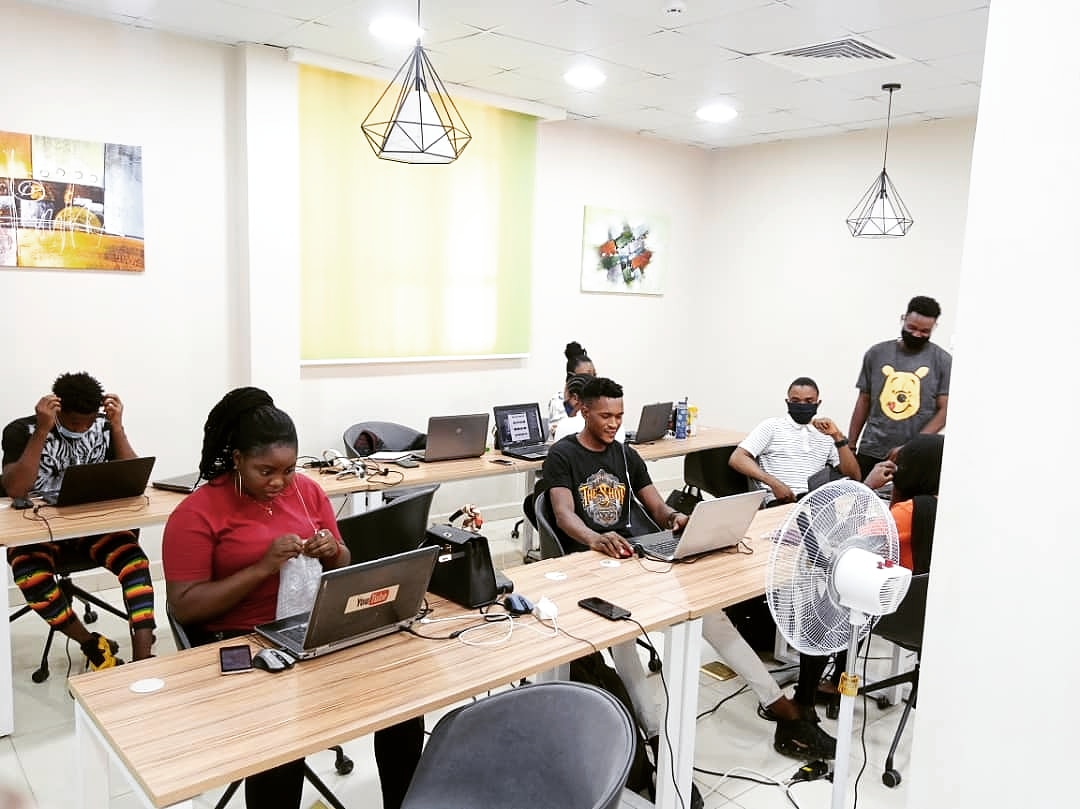 I discovered this tech hub/coworking space when searching for hubs to work, given the nature of my career. I like it.
Work and Connect is in Jabi, another suburb in Abuja. They describe themselves as a "A hybrid model ESO that builds capacity, supports the growth of youth-led businesses, innovation driven entrepreneurs and accelerating MSMEs." They have cool amenities too, asides the high speed internet. There's a GYM, a restaurant, private offices and more.
Find them at 50, Ebitu Ukiwe Street, Jabi, Abuja, Nigeria.
2. Enspire Incubator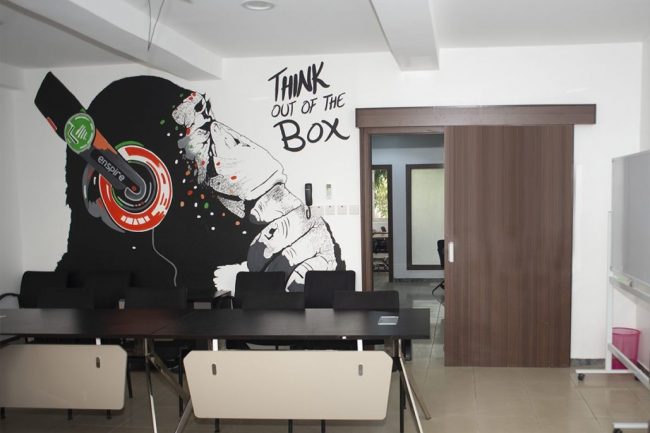 Enspire – a platform for facilitating the growth of viable technology businesses in Nigeria. The incubator is located in Abuja at the 3rd Floor, NEPZA Building 2 Zambezi Crescent Off, Aguiyi Ironsi Street and has a nice street cred.

They area technology centric incubation program for early-stage startups focused on building viable businesses. The program commenced in 2013 and has supported more than 200 startups and individuals in various economic sectors in Nigeria.
Enspire is amongst the major initiatives of Abuja Technology Village Free Zone Company (ATV).
Follow them on twitter, @enspireATV.
3. The CANs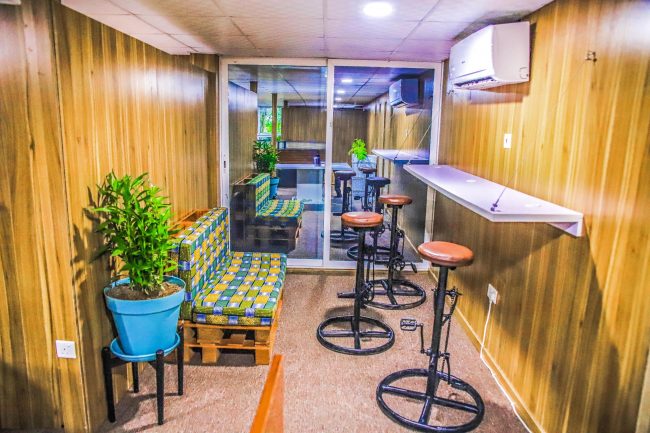 So I am just hearing about TheCANs, and yeah, I like. They are located at Maitama Amusement Park, and I'm wondering how come I've never heard about them since I am always hanging out at there.
It sorta reminds me of Ventures Park, too.
Anyways, The CANs is "West Africa's first eco-friendly tech hub" if their twitter bio is anything to go by. I'm actually quite impressed by the attention to detail and how rad their spaces look. The fact that I love how well designed their website is is a testament to the fact that I'll stop by tomorrow!
Follow them on Twitter, @TheCansNg
4) Technology Development For Poverty Alleviation Initiative (TD4PAI)
TD4PAI is an ICT incubator, accelerator and research outfit located in Kuje, FCT, Abuja. It identifies and houses young talents from across the country at no cost to participants. They have a website that can be better, but there's no denying the work they've done.
Facilities and Service – Work desk and chair, hostel, gas powered generator and solar panel for electricity, training hall, Pharmacy, technology incubator, accelerator, training and research and development hub that fosters innovative ideas. Developing life skills through innovation, incubation of startups and sustained programmes such as ICT, creative arts, sports, mentoring.
Find them at Plot 32 Pasali New Extension, Off Lanto Road, Kuje, Abuja.
5) Civic Innovation Lab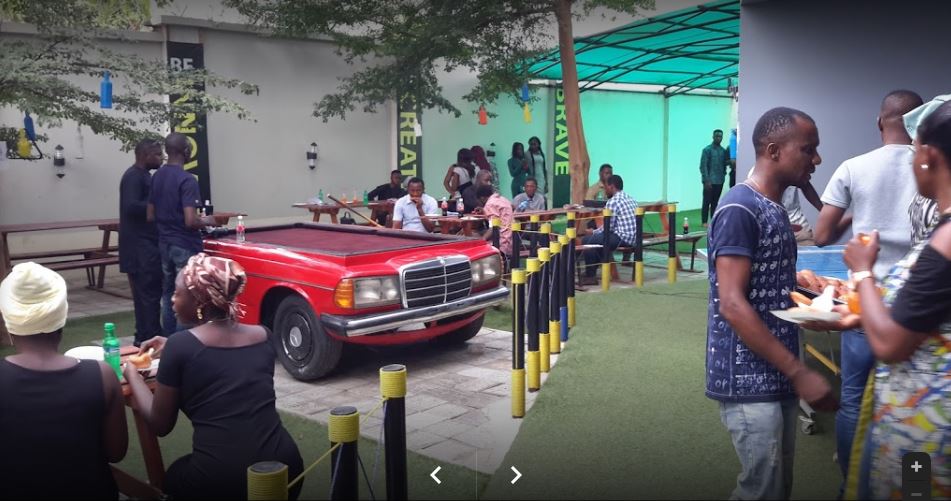 They simply call themselves a Launchpad for Social Innovators.
But they are more than that. I've known Civic Innovation Lab for a while now and I know they have their focus set. According to them:
"We empower entrepreneurs to do more good by creating successful enterprises. Our system puts in place a number of trainings and programs where innovators and entrepreneurs within/ outside of our community get access to our mentorship and engagements programs."
Facilities and services – Meeting room, private offices, Develop digital literacy skills in undeserved areas, Live Entertainment with the Civic Backyard, Promote art, culture and social engagement, Consulting and expertise in Innovation, Incubation of Start Ups, Renting of Work Spaces, Organize Hackathons, Develop Science Technology, Engineering and Mathematics clubs Support students through the Student Innovation Challenge.
Check them out at 50 Ademola Adetokunbo Wuse 2 Abuja, Nigeria and follow them on Twitter, @CiviciLab
6) Ventures Platform Hub (Ventures Park)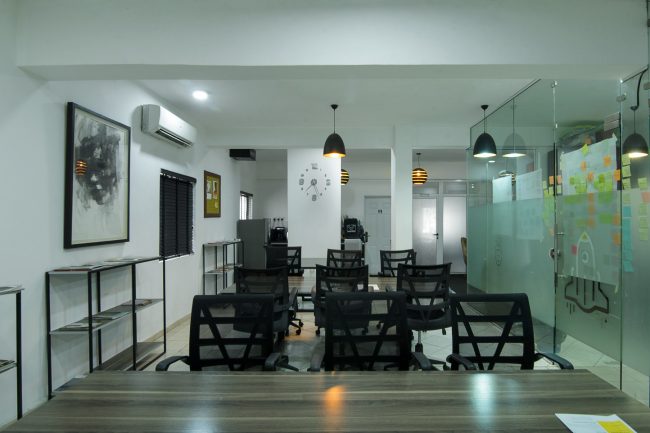 Ventures Park is a global community that fosters entrepreneurship and innovation by offering co-working spaces and community activities for entrepreneurs. They have a Cafe, training rooms, incubator space, co working space, private office, lounge, conference room, reception and more.
They are a bit pricey for my liking, but you can't fault the track record of longevity and excellent service.
Find them at 5 Kwaji Cl, Maitama 904101, Abuja, Nigeria and follow them on Twitter, @theventurespark.
7) Box Office Hub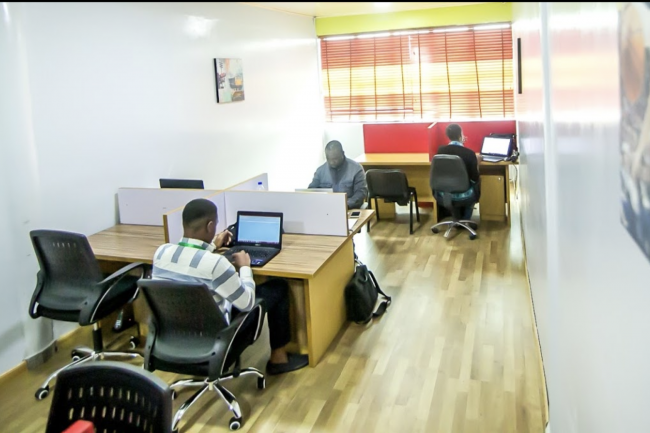 Box Office Hub offers flexible, fully optimized and affordable offices in Nigeria. Whether you need an office space for just you or your team,
Facilities and Service – Workspace on demand, Meeting and Training Rooms, Online Member Network, Benefits and Discounts, Events and Meet-ups. Business support, front desk, office assistants, internet connectivity, security, furniture and fixtures, air conditioning system and power supply are all shared by all businesses co-located in a centre.
Check them out at Discovery Mall, 215 Konoko Crescent, Wuse II, Abuja and follow them on Twitter, @boxofficehubng.
8) StoneBricks Hub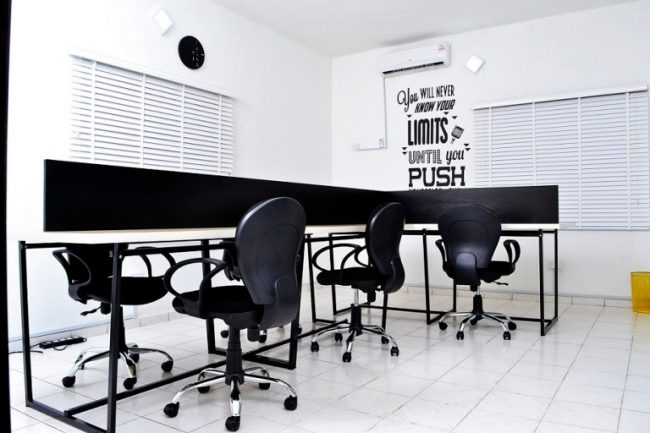 Stonebricks hub is a nice space but very little activity, going from their silence on all major platforms, which isn't good for a hub.
Their memberships range from virtual offices to premier offices, and they also have a training room and conference room to serve as spaces to hold workshops, meeting, seminars and many more functions. They work with tech-founders, innovators, creative minds, influencers and incubates within the StoneBricks academy to launch initiatives that contribute to the global economic growth.
Their co-working space starts at N3k a day.
Visit them at 10 Danube Close, Off Danube Street, Off IBB Boulevard, Maitama
9) Aiivon Hub, Abuja

Aiivon Hub is another co-working space for startups and entrepreneurs and is one of the know tech hubs in Abuja. You can find me here on less busy days.
Their co-creative spaces have our flexible packages that best meets your business requirements ranging from hourly, daily and monthly subscriptions. Daily starts at 2k, which is fair, compared to some of their counterparts. They are also on of the active ones in the community, and they offer Summer Camps for kids, etc.
Check them out at 67, Adetokumbo Ademola Crescent, Wuse 2, Abuja 
10) Wennovation Hub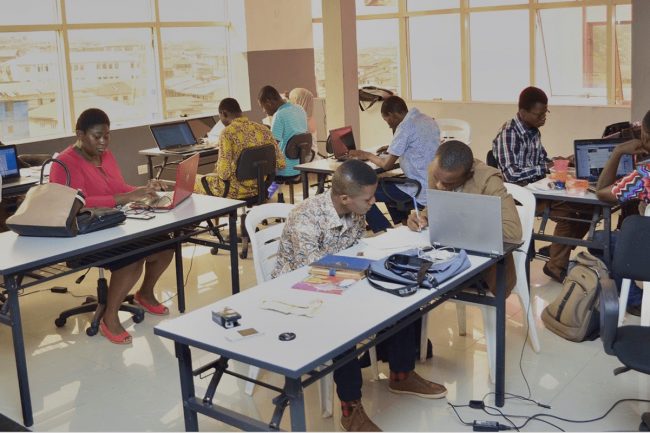 This is another hub I was really glad to find. Wennovation Hub is a Nigerian Startup Accelerator and Incubator.
They claim that "Our modern office spaces are simply stunning. Whether you're an established enterprise or a growing startup, discover spaces in Ikeja, Abuja, Ibadan and Kaduna – designed and equipped with all the tools bright minds need to inspire business ideas."
I still like them though.
Check them: 1st Floor, Plaza B -Bright Star Plaza, 50 Ebitu Ukiwe Street, Jabi, FCT, and follow them on twitter, @wennovation.
11. Seedhub
Seedbuilders is an Innovation Hub, Technology and Research Startup Support Platform, Knowledge Transfer Center and a Coworking Community. They operate as a launchpad and Incubator for startups and social projects. They also describe themselves as: Abuja's 24/7 communal platform for creatives, innovators, startups, professionals and SMEs.
Address: No 6A Embu Street, off Aminu Kano Crs, Wuse 2, Abuja.
Recommended reading