Most of us know what people think about being a freelancer. They are not professional, smart or qualified enough, that's why they freelance.
Let me start this post with this quote:
Approximately 57 million Americans were freelancing in 2017, and if trends continue, over half of American's will freelancing by 2027, according to an article in Forbes. Some of those are full-time freelancers; others are still holding down a 9-5 job, but doing side hustles in their free time. The proliferation of such part-time and freelance work has people talking about a new kind of labor market: The Gig Economy. — Source
Who is a Freelancer?
Here are the definitions:
1. Freelance, freelancer, and freelance worker, are terms commonly used for a person who is self-employed and is not necessarily committed to a particular employer long-term. – Wikipedia
2. A freelancer is someone who offers their services for a fee and usually with no expectation of a permanent single client, although the working relationship can be ongoing. It's a form of self-employment, similar to operating a home business versus telecommuting. – The balance.
Some of the most common freelance opportunities include:
Accounting
Graphic Design
Marketing
Social Media Manager
Tutoring
Remote Assistant
Web Design & Development
Writing services
App design
Pros and Cons of Freelancing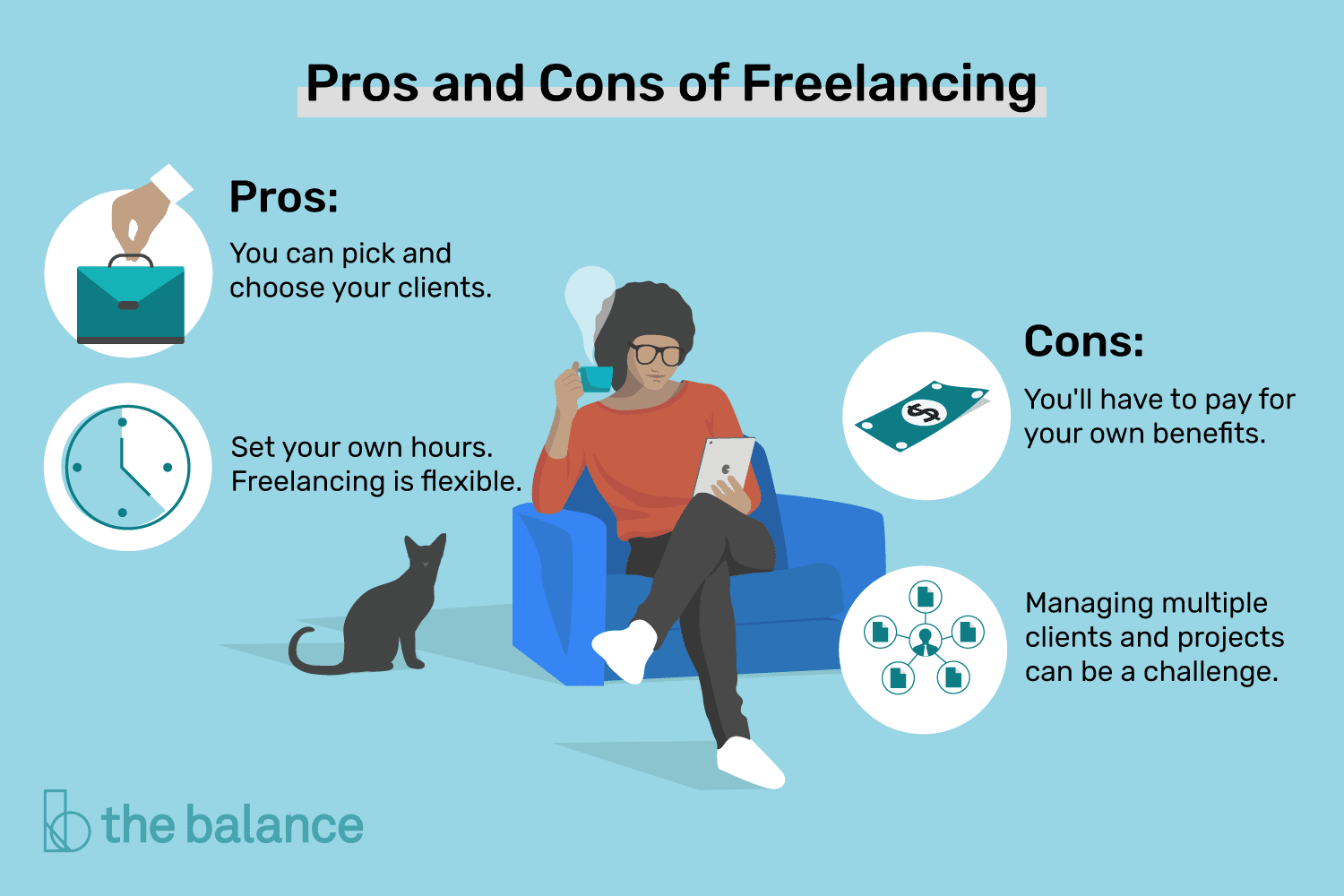 Pros
Work on your own time and anywhere you want. Freelancing is flexible.
You don't need much capital to start getting jobs. Essentially startup costs.
You can pick and choose your clients.
Cons
You've gotta save, or it's easy to go nowhere fast.
You need to learn much more than what you're offering as a service. This includes invoicing, bookkeeping, sometimes even graphics!
You are 100% responsible for your own finances
Without a goal, you'd just be going round in circles.
First, to be a freelancer, you have to be a professional. Give 'em cause to choose you over the so called 9 to 5 web design companies.



How?
How To Be A Professional Freelancer
1. Go to school.
How else do you want people to recognize you as a professional web designer without a diploma or a degree? I'm not saying a degree in web design or stuff like that, but getting a certification (Look at CIW) does wonders for your confidence.
You and I know that getting those design contracts have nothing to do with being professional or office based or free lance, or even going to school, getting the job contract has everything to do with skill. But if a four squared piece of paper is going to stand in the way of giving you what you want, why not get it?
2. Think professional.
Who says you ain't 'pro'? Think it and you are it. How do I mean? Get the work table. Get the executive chairs. Set up your work area. Get the scanners, the printers, get them all. Set the work hours. Set your own nine to five. And stick to it. Charge the so called professional fee. See yourself as a professional, and that's what you are.
"Think and become.
3. Look the part.
How you dress is the way you'll be addressed. Don't dress like a high school kid with more brawn than brains and they won't treat you like that. When you are called for a meeting, look the part. Mix your graphic design intuition with the physical. Don't freelance your dress code
4. Market Yourself.
No one talks about what you do better than yourself. In this case, our design and portfolio speaks better than we ever can. No matter what you design, how little the concept or contract, please do it well. You are never given a second chance to make a first impression. Maybe you meet someone in the park and he asks you what you do for a living. Market your profession. Market yourself. I met a guy about 2 years ago in a cab. We got talking. I told him I was a web designer and I thought that was it. six years down the road, we still manage his website.
No matter what you design, how little the concept or contract, please do it well.
5. Be Confident.
There's no ugly person in this world. People repeat what you say about yourself. If you think you are ugly, you are. If you think you're Miss World, you are. If you think you are the best web designer ever, then…
Nothing assures a prospective client other than a confident man. I was once called to do a presentation/bid for a massive web deal. This was last year. I happened to be the youngest and the only 'freelancer'. The judges were aged from 55 and above, and they were rich and – pardon my English – dull looking. The people who came to bid for that contract were evenly matched: top notch web design companies that I was nowhere close to. I only heard about the bidding from a friend.



I won the bid and got the deal. Why? Certainly not because I was the best choice.
Dare I say confidence won me that job? Far from it. I was shaking in my boots during the presentation, literally. But they thought I was confident.
6. Have a good online presence.
If you do not have an online presence, clients will doubt if you're legit. You are more likely to get more jobs if you – and all the works you have done can be found online.

Z
Related Posts