Nigerian Startups are everywhere, But sometimes there are those special ones that makes us pay attention. Here's our list of top 5 Nigerian Startups worth noticing in 2018…2019.
First let me begin by saying not all businesses are startups.
A startup or start-up is started by individual founders or entrepreneurs to search for a repeatable and scalable business model. More specifically, a startup is a newly emerged business venture that aims to develop a viable business model to meet a marketplace need or problem.
Some startups have been doing great, and we have businesses like Jumia, Iroko, Konga, Hotels.ng as examples of Nigerian startups that are successful.
This post aims to look at fresh meat causing havoc in the tech space. Let's dig in!
1. Nigerian Agritech Startup Farmcrowdy
Honestly, I fell in love with FarmCrowdy last year or so when I came across their website. Well designed, dope and Nigerian! Hell yeah. But that wasn't just it.
FarmCrowdy is a startup with a difference and they just got over $1m seed investment last year, so they must be doing something right!
Farmcrowdy's digital platform connects investors to farmers through sponsorship packages to fund higher yields for a share of the returns.
The app allows the sponsors to "Farm Shop" screened agricultural opportunities by produce type, funding amount, contract duration, and expected returns on an investment. The profiles include details on what the sponsorship funds―farm inputs, technical advice, or logistical support―to achieve yields. Common crops are cassava, soya beans, and rice. Investors can also use Farmcrowdy's platform to track the performance of their sponsorships.
"What makes Farmcrowdy different from other platforms is it turns a complex problem into a digital marketplace," Farmcrowdy CEO Onyeka Akumah told TechCrunch.
"We're taking care of funding for farmers, training for farmers, providing the market for the farmers to sell. We're taking care of the logistics to move farm harvests to the market and making sure farmers earn a decent return at the end of their cycle," he said.
Farmcrowdy screens small scale farms throughout Nigeria and works with partners such as Syngenta and Africa's International Institute of Tropical Agriculture to shape sponsorship packages to provide them expertise. A big problem, according to Akumah, is many of the farms do not have the inputs to reach the full harvest potential of their land plots.
2. Paystack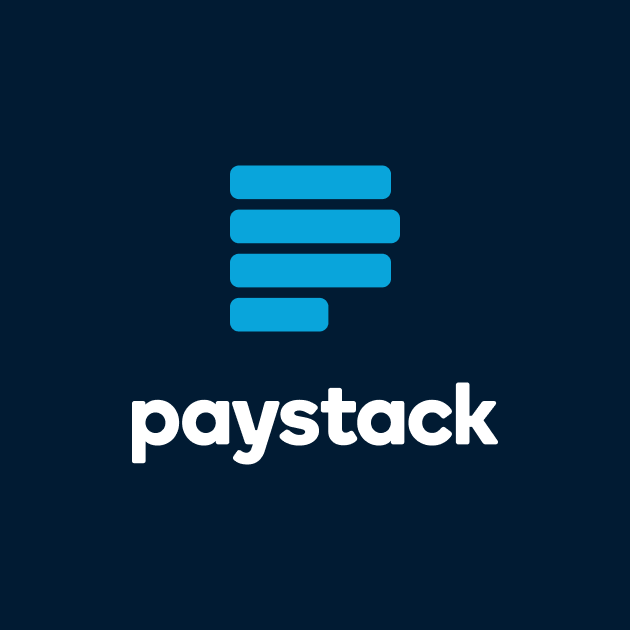 Paystack is a fintech startup that lets businesses accept payments via credit card, debit card, money transfer and mobile money on their websites or mobile apps. Think Interswitch biggest competition!
The Nigerian startup has embedded itself deep into the Nigerian payments ecosystem, processing about 15% of online transactions in two years of operation.
Paystack provides modern online and offline payments for businesses in Africa. Over 17,000 organisations of all sizes – from startups to government agencies – trust Paystack to provide a secure, delightful payments experience for customers. In addition to payments, Paystack provides growth tools to help businesses acquire, engage, and retain customers.
How does it work?
Let's say you own an ecommerce store and need to accept payment online, if you want to use Interswitch, you gotta shell out N150,000 (About $350) just to integrate them on your website. With Paystack, it's free! So that was enough selling point for business customers. Every website I've built that has ecommerce functionality, I use Paystack. It's dope that way.
They also just raised $8m in investment. 
3. Andela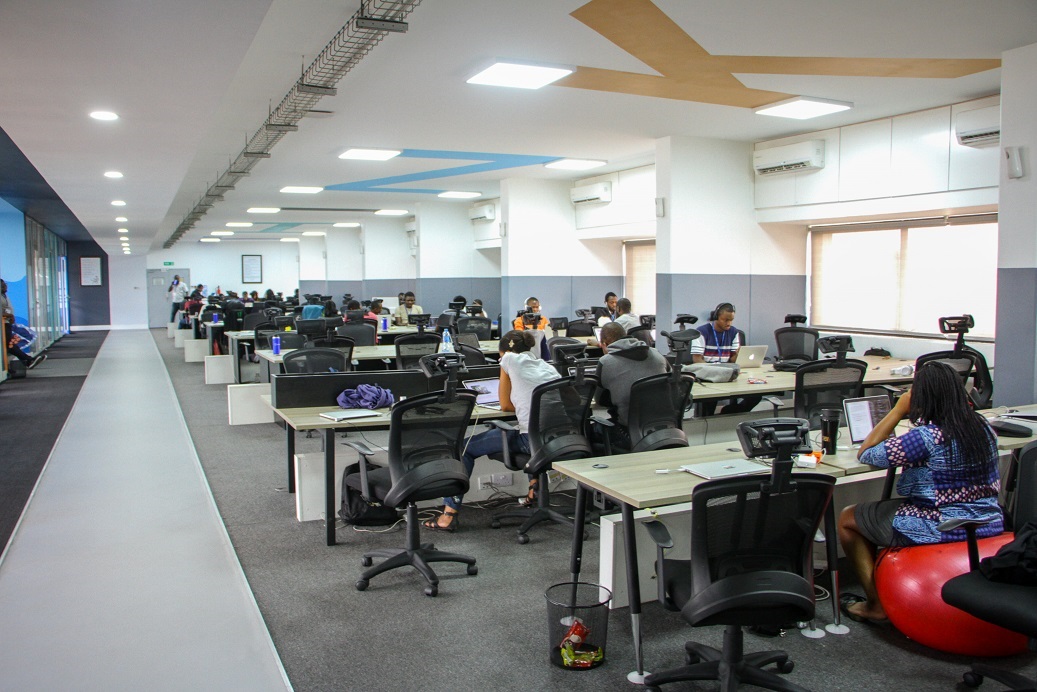 I heard about Andela when I visited a friend there sometime in 2016 in Lagos. And of course when Zuckerberg visited Nigeria, he gave them a mention. They are on this list because one cannot ignore them in the tech space. According to Wikipedia,
Andela was founded in 2014 by four professionals who were working in the online education and recruitment business. The founders… started Andela as a training company to match developers in emerging markets not known as technology hubs with North American companies.
In June 2016, the company received funding from the Chan Zuckerberg Initiative. In 2017, Andela raised $40 million in Series C funding. The investment came from CRE Venture Capital, DBL Partners, Amplo, Salesforce Ventures and TLcom Capital, becoming one of the most highly funded African companies not based in Africa.
Andela, a Lagos and New York-based education start-up has brought a brand new approach to education on the African continent.
Instead of charging students for a four-year degree before releasing them to a brutal economic environment characterised by high unemployment, Andela recruits intelligent, local talent through a rigorous testing and interview process and then pays each student approximately $500 each month, with benefits, at the start of a four year fellowship designed to transform even the least tech-inclined person into a world-class software developer or project manager. As they progress through the programme and take on greater responsibility, Andela fellows are eligible for pay raises…Andela's business model centres on training these students to be proficient in software and web development, before making their talent available (while they are still in training) to companies around the world in need of engineering talent.
4. ThriveAgric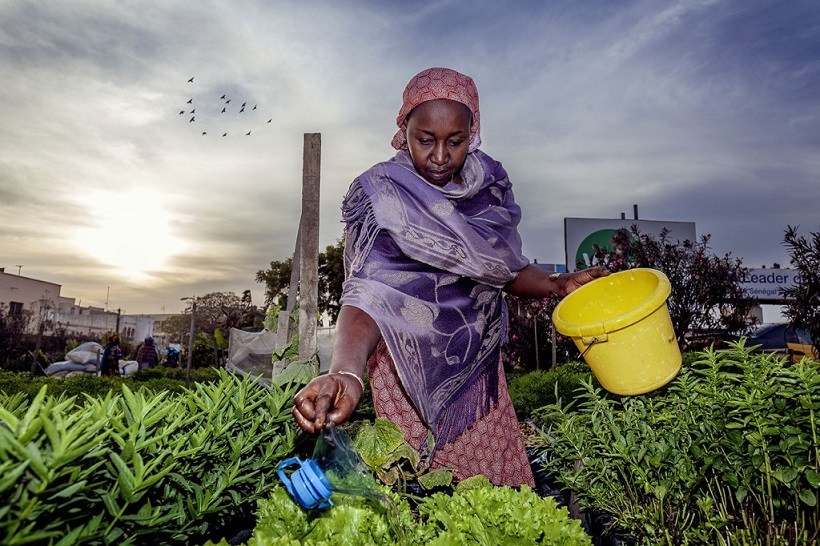 Didn't want to put them on this list because Farmcrowdy is here, but they are worth it.
As described on the website, Thrive Agric "gives you the opportunity to fund a farm, empower farmers, learn practical agricultural tips and share the harvest".
ThriveAgric has a similar business model to FarmCrowdy. The major difference is that FarmCrowdy works with existing farmers, while Thrive Agric creates its own farm. Their job is to get into a community, negotiate land from the community and get locals to farm it on behalf of the sponsors.
Another reason I love ThriveAgric is that the founders were farmers first before technology came in. So they have unique insights into how farmers work and the challenges involved.
Since inception in 2017, ThriveAgric has made notable achievements. The startup claims to have sold out more than 200 hectares of farmland, which is not up to a fraction of the 80 million hectares of arable land Nigeria is blessed with.
Also, it was admitted as part of Ventures Platform's second cohort, which got it $20,000 in funding.
and our number 5 Nigerian startup to look out for:
5. Lifebank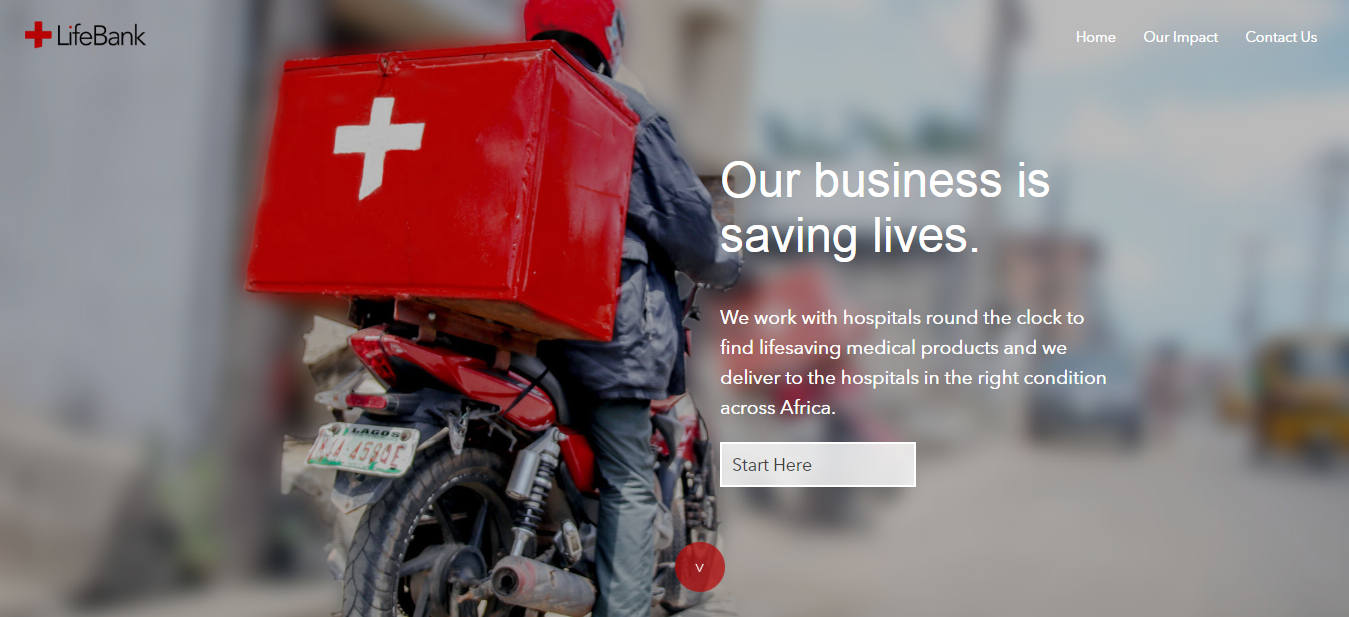 When I discovered Lifebank, I was hugely impressed. Mostly because it is not fashionable.
Since its launch, while servicing a sliver of the market which founder Temie Giwa-Tubosun believes exists, LifeBank has moved products valued at $360,000 and has earned revenues of nearly $100,000 from charging a fee for delivery. In total, using WHO-approved equipment, it has moved 9,000 pints of blood. The startup now plans to expand and start off operations in Abuja, Nigeria's capital, and also in Kaduna, a state in Nigeria's north.
Their mission statement:
We believe that no African should die from a shortage of essential medical products at the Hospital level, and we are on a mission to solve it. Our goal is to deliver needed medical products such as blood, blood products, oxygen, as well as vaccines to hospitals across Africa. We are on a mission to save one million lives.
Blood scarcity is a challenge that has for years faced the health-care system in Nigeria, resulting in loss of lives, but Temie Giwa-Tubosun's LifeBank App is addressing it by connecting hospitals in Lagos to blood banks.
The LifeBank App runs 2 services, an intuitive blood donor database that inspires committed Africans to give blood and save lives in their community, and an enterprise marketplace for hospitals and blood banks.
The simple system starts with the blood donor, who books an appointment on LifeBank App with the nearest blood bank, and then goes ahead to donate blood on the agreed day and time. The blood bank transports the blood to a central screening location, where the State Government tests and screens for all transfusable infections, reducing the possibility of blood-transmitted infections entering the chain. The blood is then returned to the blood bank where it sits in a cold environment until it is requested by a hospital.
Through the app, medical professionals can order blood from about 25 blood banks in Lagos. Orders are filtered by blood type, location and urgency. LifeBank's logistics team then stores the blood in a cool chain system—keeping it at 10 degrees Celsius—and transports it in Bluetooth-padlocked boxes that only the intended recipient can open.
With LifeBank, hospitals no longer need to scramble around looking for blood. In just a few clicks on the app and website, they can find all the blood available in Lagos State, make their order, and in 52 minutes, it's delivered in the best condition to them.
So there you have it. Our top 5 Nigerian startups: FarmCrowdy, Paystack, Andela, ThriveAgric & LifeBank. If you had the opportunity to change the world. what would you do?
Zee
Recommended: