Very recently I began to understand the importance of not only writing good content, but having a deliberate plan if you want to rank high on search engines. Sometimes these things are difficult, but with careful planning, you can hit SEO gold.
As an Amazon Associate I earn from qualifying purchases.
Why do you need to rank high on search engines?
How else would your potential audience find you?
Say for instance you offer web design services like we do in a town you're not too familiar with – zero clients but endless possibilities  – one of the first things you need to do is to start searching for what SEO experts call KEYWORDS. These keywords would help you immensely when it comes to being found online for the particular service you offer.
Another scenario which is most likely, is that you run a blog with Google Adsense and affiliate links running – no traffic means no revenue. That alone would want to make you rank high on search engines.
How I got on the first page of Google
It's a nice thing to be number one on Search Engines for a specific keyword. I didn't know how important it was until I ranked Number one for my Coreldraw Vs Photoshop article. Since then I grew from a few hundred visits a month to over 2.5k visits in a month. Not much, I know, but hell, it's something!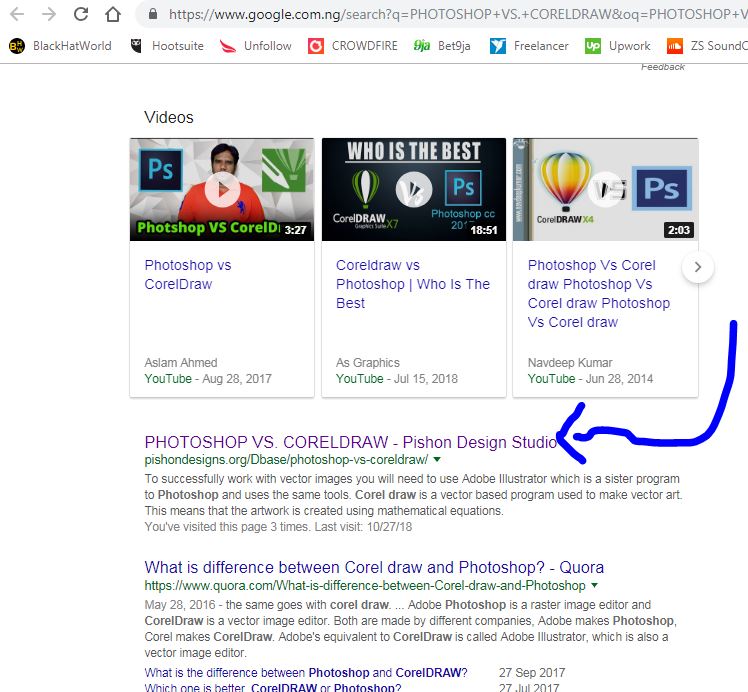 Sometimes, it's sheer luck.
Like my post above, I didn't do anything. I just got lucky. But after I discovered the immense rewards to being ranked number one, (I started getting offers for sponsored content at good price) I went to work to see how I could top this and get more posts to rank high on search engines, be it Google, Yahoo or even Bing! You have to be very deliberate about success, and about SEO, so now I make deliberate attempt, using tools like Yoast SEO and blog aggregators to tweak my post with relevant keywords, and cornerstone content.
But first, here's why Google is important.
Google's objectives is to ensure that it is always delivering search results that users find relevant, interesting and also  timely. If they don't keep doing this then people will stop using Google and then its $30 billion of revenue it earns off search advertising is under threat.
Also breathing down its neck are rapidly growing social sites such as Facebook that indirectly are providing alternatives to Google (rumours are constantly circulating that Facebook is building its own social search engine). If Google doesn't continue to deliver then its whole existence is heading for a slippery downward slope of Web extinction.
I have more.
Tools you will need to rank high on search engines
There are so many tools that can help you when it comes to ranking high on Google. These are some of them:
1. Yoast SEO: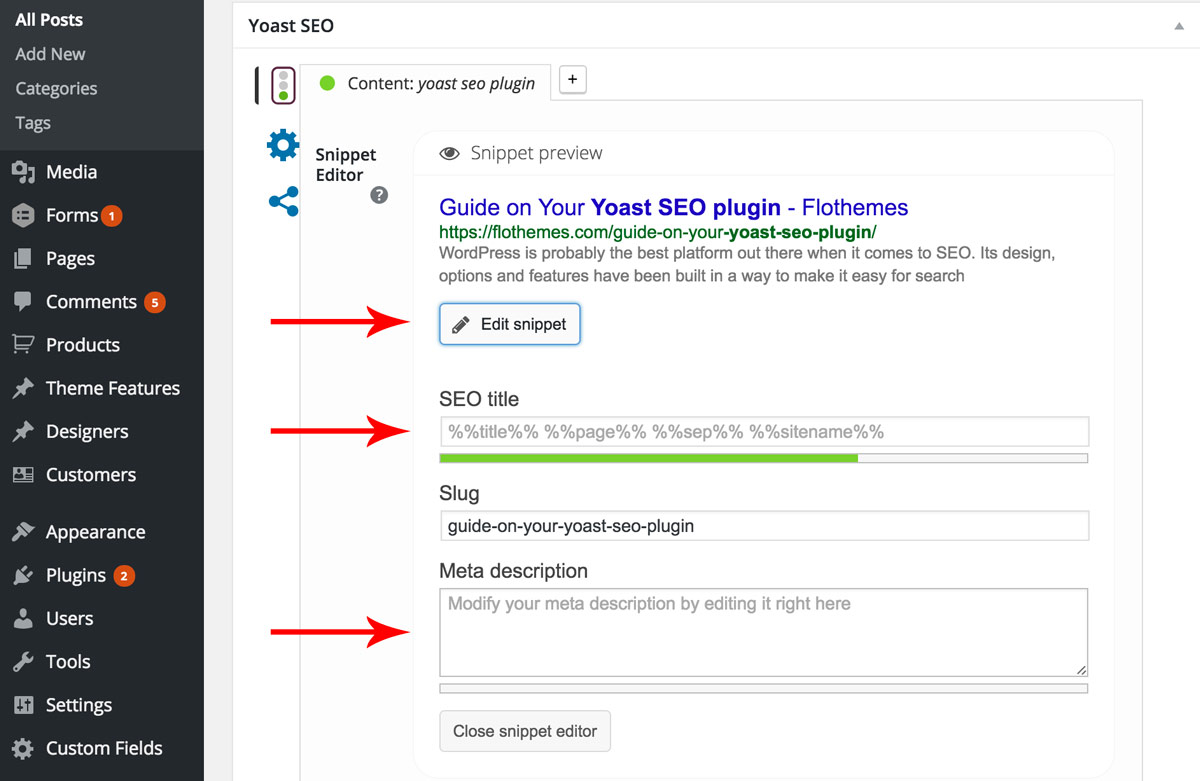 Yoast SEO helps you with Meta Tags and is most complete WordPress SEO plugin. It handles the technical optimization of your site & assists with optimizing your content. I use it on this website and on almost ALL my sites. With this plugin I can control what Google says about my post, the title, and everything else. This is one of the most popular tools for WordPress out there. You can do no wrong with it.
2. Google Test My Site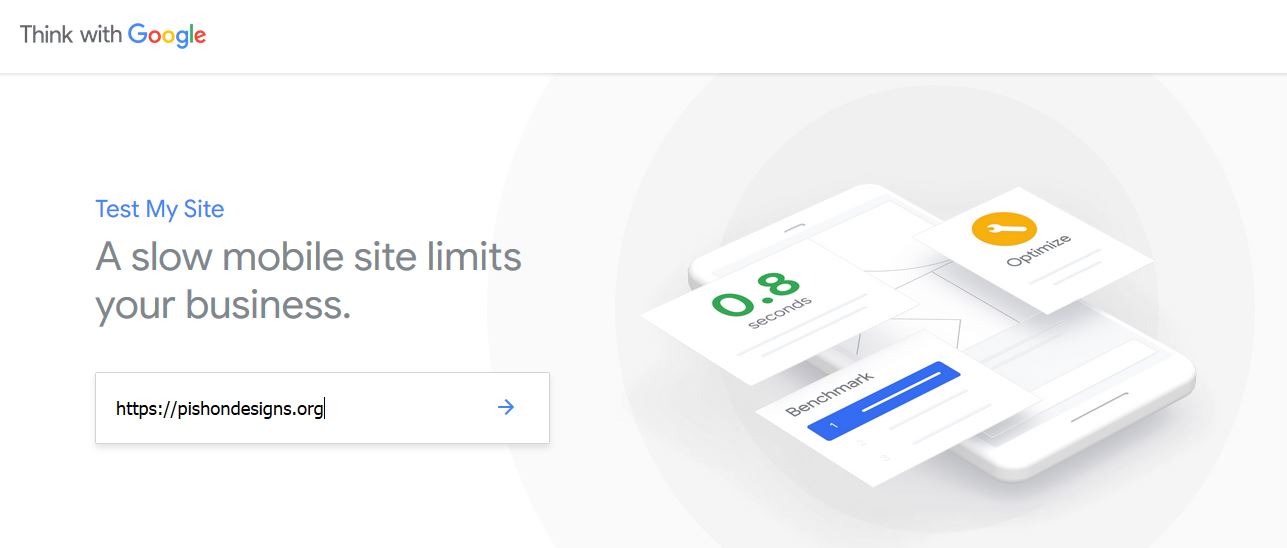 I only recently just discovered this tool and it saved me. Google Test My Site (Think With Google) is a tool that checks how your site loads on mobile. If you want to rank high on search engines, believe me, your site has to be fast or you'll lose potential customers.
Google Test My Site is an easy way for businesses to measure their site's performance across devices, from mobile to desktop, providing them with a list of specific fixes that can help their business connect more quickly with people online.
All you need to do is type your website address, and you will see your load times, errors, etc. Google will even send it to your email for free. I like it.
Web Page Test is another good tool. Try it here.
3. Keyword Finder Tool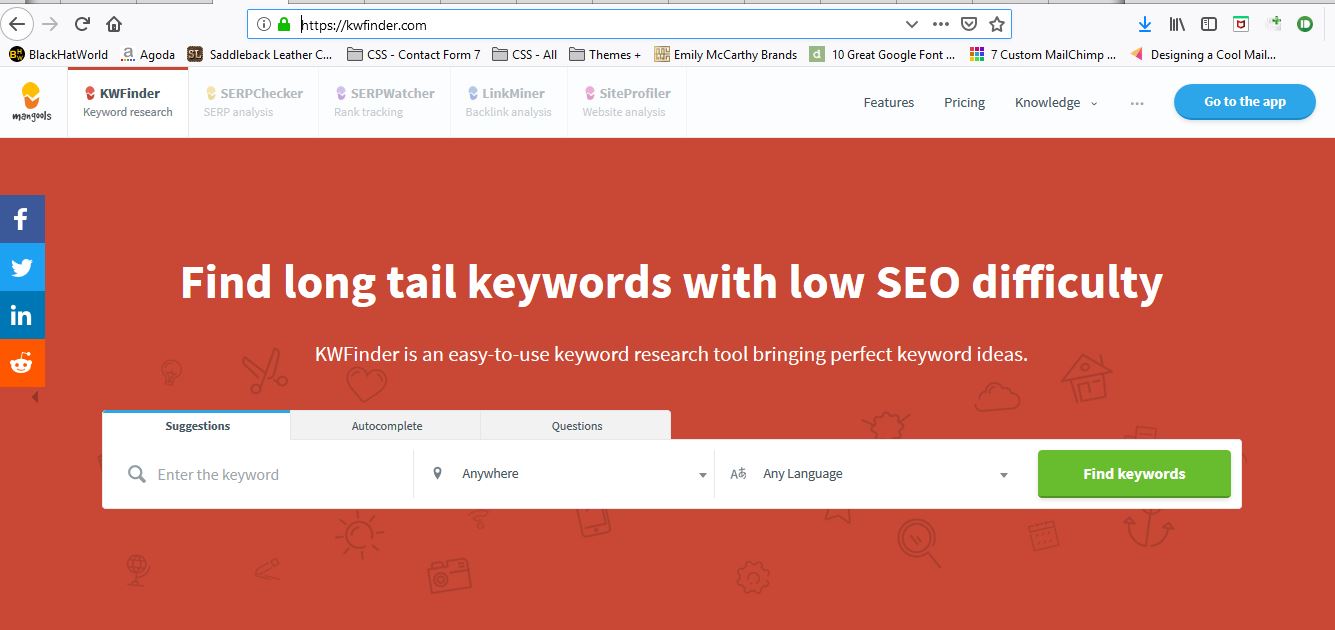 Keywords are one of the most critical and important parts of SEO, according to Harsh from ShoutMeLoud. If you want to rank high on search engines, pay attention to your keywords. Lemme delve a little bit into keywords:
Remember in the beginning I said that I suddenly found my site on the top of google? It was because of keywords. When someone randomly typed "Coreldraw Vs Photoshop" in any order, this site came up.
There are other posts obviously that had better content. So what made my post rank higher?
Google.
This was not deliberate at first, until I determined to pay more attention to my blog posts. These tools helped with finding the right keyword for my next post:
They are more than this, but these ones will help you.
So now that you know the tools that will help you rank higher on search engines, the next thing to do is to combine these tools with best practices below.
Best practices for ranking high on Google
1. Publish great & good quality content
Quality content created specifically for your intended user increases site traffic, which improves your site's authority and relevance.
Google tries to give their users the best, most useful and relevant content. Your content should capture the attention of readers and deliver real value.
People use the web to find information, that is why Google is putting such a high value on unique content. Creating great contagious content that begs to be shared such as videos, blog posts and ebooks also has a big side benefit.
2. Go Crazy with Keywords
Identify and target a keyword phrase like we stated in the tools section.
Yoast SEO calls it a Focus Keyword.
Think about how your reader might search for that specific page (with phrases like "mechanical engineering in Michigan," "best webdesign course," or "nigerian web design companies"). Then, repeat this phrase several times throughout the page—once or twice in the opening and closing paragraphs, and two to four more times throughout the remaining content.
Keywords are the best way to show Google the relevance of your content, and thus rank higher for your keyword. For SEO purposes, they are more important than videos and images because Google can't easily decode those. They can't be easily counted, so they may not actually get treated as content on the page.
3. Use Backlinks
Backlinks are incoming links to a webpage. When a webpage links to any other page, it's called a backlink.
In the past, backlinks were the major metric for the ranking of a webpage. A page with a lot of backlinks tended to rank higher on all major search engines, including Google.
In the past, backlinks were the major metric for the ranking of a webpage. A page with a lot of backlinks tended to rank higher on all major search engines, including Google. This is still true to a large extent.
Backlink Glossary
Link Juice: When a webpage links to any of your articles or your website's homepage, it passes "link juice". This link juice helps with the ranking of the article, and also improves the domain authority. As a blogger, you can stop passing link juice by using a no-follow tag.
No-Follow Link: When a website links to another website, but the link has a no-follow tag, that link does not pass link juice. No-follow links are not useful concerning the ranking of a page as they do not contribute anything. In general, a webmaster uses the no-follow tag when he/she is linking out to an unreliable site.
Do-Follow Link: By default, all the links that you add to a blog post are do-follow links and these pass link juice.
Linking Root Domains: This refers to the number of backlinks coming into your website from a unique domain. Even if a website has linked to your website ten times, it will only be considered as one linked root domain.
Low-Quality Links: Low-quality links are links that come from harvested sites, automated sites, spam sites, or even porn sites. Such links do far more harm than good. This is one reason you should be careful when buying backlinks.
Internal Links: Links that are going from one page to another within the same domain are called internal links. The process itself is referred to as internal linking or interlinking.
Anchor Text: Text that is used for hyperlinks is called anchor text. Anchor text backlinks work great when you are trying to rank for particular keywords.
I get a lot of requests from other bloggers to link to my site, as seen from the screenshot below:

That's backlinking.
You can buy backlinks, or sell it, as I did to the poster above, but be careful. Some sites do more harm than good!
Here are the steps to utilizing backlinks effectively:
Take care of the on page optimization of your website
Focus on high quality link building
Leverage content
Methods for leveraging content include:
Guest posting
Earning mentions
Influencer marketing
Link reclamation
If a high-ranking site links to your site, it will bring the link juice to your site, thereby raising the rank of your website. You can also try to get listed in free, trusted open directories and professional bodies associated with your niche.
I don't do so much of backlinking, but as I learned from the Skyscraper Approach, I can't wait for my content — no matter how good it is to get me on number 1 of google – I gotta be deliberate about it!
4. Link Everywhere within Your Site
This is also called internal linking. You want your page to be well hyperlinked.
Focus on creating relevant links within the text. Instead of having "click here" links, try writing out the name of the destination.
You need to rank on Google, but you also need to optimize your website for search engines that best support your website's niche.
The rank of your page is a number from 1 to 10 based on its outbound and inbound links.
To determine the rank of your website, you may download a plugin like PageRank Status, which works with the Google Chrome browser. Knowing your rank will help you monitor your improvement.
5. Social Proof/Signals
Social signals also come in the form of links. If you want to rank high on search engines, you need to have a very active social account.
I believe this 100%.
To improve your rank, make sure all your social media accounts are linked to your website.
Google crawlers use Facebook and Twitter links like they are regular backlinks for signaling purposes. But by themselves they aren't necessarily considered as ranking factors. Rather, they instead show relevancy and help Google to discover index-able content.
One of my best referrals for my personal website is my Twitter Account and major newspaper sources who also have social media accounts.
Z
Related