updated Feb 2018
Graphics in web design is a very touchy subject, but it is compulsory for every "wanna-be" designer to have at least a 1/10 knowledge in any graphic software.
Why? Because almost 99% of websites nowadays have images, photo galleries, portfolios and more; and if you don't know how to implement graphics in your designs, not only will your web pages look stale and boring, you will be losing one of the factors that could have helped you be a kick-ass designer.
There is quite a number of graphic design software available, like Paint, (Available in Windows) CorelDraw, Photoshop, Illustrator and more, but for the purpose of this manual, I'm only going to concern myself with Corel Draw and Photoshop.
PHOTOSHOP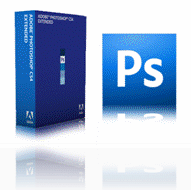 When it comes to Image editing or photo enhancement, Adobe Photoshop is usually the primary option to consider. However, the software package itself is a quite hard to learn — and extremely hard to master.
Display beautiful images is a potent element in web and graphic design, where there is less concern for readability and more potential for using images in an artistic manner. Photoshop is useful for both creating and editing images to be used in print or online. Not too easy to use, but full of high-quality features, Photoshop is the best choice for any image manipulation job.
Adobe Photoshop is the industry-standard tool for digital imaging, which makes Photoshop expertise a valuable commodity in the workplace. Learning Photoshop is also a good way to learn imaging concepts. Concepts you learn from working with Photoshop apply to other imaging tools as well (including Photoshop Elements, which has a very similar user interface and features).
CORELDRAW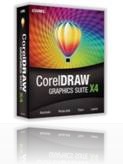 CorelDraw is a professional vector graphics editor created by the Corel Corporation and is also the name of Corel's suite of graphics editing software. It is unique in its positioning as a graphics suite, having the ability to adjust elements like contrast and color balance within the vector area.
CorelDraw Graphics Suite is an impressive collection of powerful design software that can tackle all sorts of design jobs. Included in the package are: CorelDraw, the main application for vector design and layout; Corel PHOTO-PAINT, for editing and retouching photos, Corel CAPTURE, for screen grabs; ConceptShare, a collaboration service; and the Bitstream Font Navigator. There are also a bevy of smaller utilities such as a bar-code wizard and an app for helping users optimize two-sided printouts.
With a suite that includes that many programs and features, it's essential to have solid in-program help and CorelDraw is loaded with dynamic hints, video product tours, and hands-on project tutorials that will have you designing elements in no time. Expert advice from professional designers walks users through specific practices such as airbrushing logos and creating textile patterns.
The templates for professionals are diverse and presented in a nifty interface that provides all sorts of useful information. You can sort templates by type–such as brochures, posters/signs, business cards, and newsletters–or by industry, although that list was empty except for "Landscaping." The interface also includes a space for accessing your own saved CDT templates, which can be created easily through the File menu.



Whether the CorelDraw package is worth its price tag is up to each individual consumer, but a full-featured 15-day trial should give users plenty of time to get acquainted with the application. It's necessary to register for a free Corel account to use the trial, and each program requires you to click a "Continue Trial" button before launching, but those small annoyances aren't enough to prevent this bountiful design suite from earning a top rating.
Corel Draw Vs Photo Shop?
Corel Draw and Photoshop Which software is better Corel Draw or Adobe Photoshop?
We get this question often. In reality both programs are going to get you to the same place. When it comes to software people tend to go with what they know, so the real determining factor is you.
There are many questions to ask yourself when choosing a software, such as, what is my budget, what type of images do I intend to make, and of course, How difficult will it be to learn the feature set of the software. Other factors include your personal skill set, and what post-sales training the reseller will provide. Will you yourself be using the software or will you hire someone to do the design and production? Are you just starting out in the business or is this a shop growth decision?
Photoshop is a raster program, meaning it interprets data in pixels. Each pixel has a finite amount of information and can only be distorted so much. . This is called the DPI (dots per inch). Photoshop is great for just that, working with photos. It allows you to layer images and work with each layer independently. It is easy to design and manipulate images within the software. This program is very popular with artists and designers. To successfully work with vector images you will need to use Adobe Illustrator which is a sister program to Photoshop and uses the same tools.
Corel draw is a vector based program used to make vector art. This means that the artwork is created using mathematical equations. This allows you to enlarge or scale down an image without losing any integrity in the design. Most logos are created as vector formats so they can be scaled to be small like a business card or large like on a billboard with no pixilation.
Difference 1: You can make a vector art file as large as you want. A block of color is a block of color. You can take a 1 in by 1 in square and scale it to 1 ft by 1 ft and it will look exactly the same. In Photoshop if you create a 1 in by 1 in square and scale it to 1 ft by 1 ft you will get pixilation.
Difference 2: Corel does color separations in the print function of the program. When you choose this option it then sends ALL the plates to the rip software or printer of your choice at once. The program not only allows you to separate into CMYK but Pantone colors as well.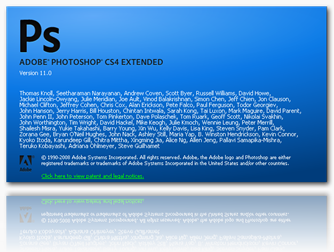 The biggest difference is artistic control. All the creative effects you see are done in Photoshop. Corel does not have effects. But when you combine the powers of both you can have a nice looking billboard with a huge logo.
Each program has its own suite to maximize what you can do with your artwork. If you have Photoshop the CS Suites also have Illustrator for vector Images. If you use Corel Draw the X3 and X4 suites come with Photo-paint to manipulate raster images. In the end it will be up to you to research the two and decide which seems to be a better fit for your needs.
In the end, the choice is yours.
Zee