This post was first written in March 8, 2010. This is an updated version.
I've been doing a lot of research for a while now… trying to convince a huge number of my clients that having a website is beneficial to them. I try to convince them that they should provide quality content so that they can pull in more traffic.
What is Web Traffic?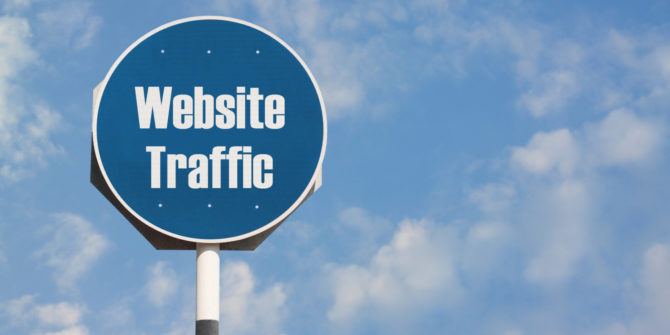 Web traffic is the amount of data sent and received by visitors to a web site. This is determined by the number of visitors and the number of pages they visit. Sites monitor the incoming and outgoing traffic to see which parts or pages of their site are popular and if there are any apparent trends, such as one specific page being viewed mostly by people in a particular country. There are many ways to monitor this traffic and the gathered data is used to help structure sites, highlight security problems or indicate a potential lack of bandwidth — not all web traffic is welcome. (Wikipedia)
How do I know much people are visiting my website?
You can analyse your Website traffic by viewing the traffic statistics found in the web server log file, an automatically-generated list of all the pages served. I formerly used AWStats on my Cpanel Server to find out the number of visitors I have in a month, or day, or hour, and from which location, but now nothing is as amazing as Google Analytics.
— Recommended Read: 7 WordPress Plugins for Musicians
Why is website traffic important to your business?
Website traffic (or the number of visitors to your website) is important because the number of visitors equals the number of opportunities you have to add new customers.
The number of visitors to your website becomes the number of opportunities your business has to share its brand, to give an impression, to build relationship.
The more traffic to your website, the more opportunities you have to generate qualified leads, to nurture and help solve their problem and ultimately sell your product or service, gain a new customer or client, and continue to grow your business.
Recommended Read —- See 7 Ways to get traffic to your website
Website traffic is important because:
The larger the number of visitors to your website the better!
When you can increase your traffic along with the quality of the visitors, the better you will be able to increase your website conversion and get that traffic to become paying customers!
So how do I get this traffic you talk about?
There are so many things you can do to get traffic. I've been following my own rules and its working for me…
Improve your website content.
Use Social network. I cannot tell you how much traffic came by because of my twitter account…
Mix with other sites. Get them to exchange links with you. This is called LINK EXCHANGE.
Have a blog. (not necessarily if you are not a writer, but it works like magic. You are reading this post, aren't you? 😀
Start a Forum/community. This gets people involved. And they become regulars on your site. That's a good thing.
Use a good Web host. It doesn't help even when you have a website that is to die for and your site is never up long enough for people to appreciate your content. — We Recommend Inmotion Hosting.
Cheers.
Z
Sign up to our mailing list and get our free social media ebook on everything regarding the social media space! 
Recommended Read: https://pishondesigns.org/Dbase/why-your-business-needs-to-be-on-social-media/