LinkedIn is geared toward career professionals. You can promote your home business, find a job or freelance work, and connect with people of like mind. Here's a few tips on how to use LinkedIn for Business.
About LinkedIn
With 562 million users, LinkedIn is all about building networks and connections. It's not only about who you know, but about who your connections know. If you're reading this post on how to use LinkedIn for business, one of the first things you have to do is – HAVE A COMPANY PAGE ON LINKEDIN.
Don't limit your LinkedIn experience to only personal profiles.
How to use LinkedIn for Business
Tip #1: Create a LinkedIn Page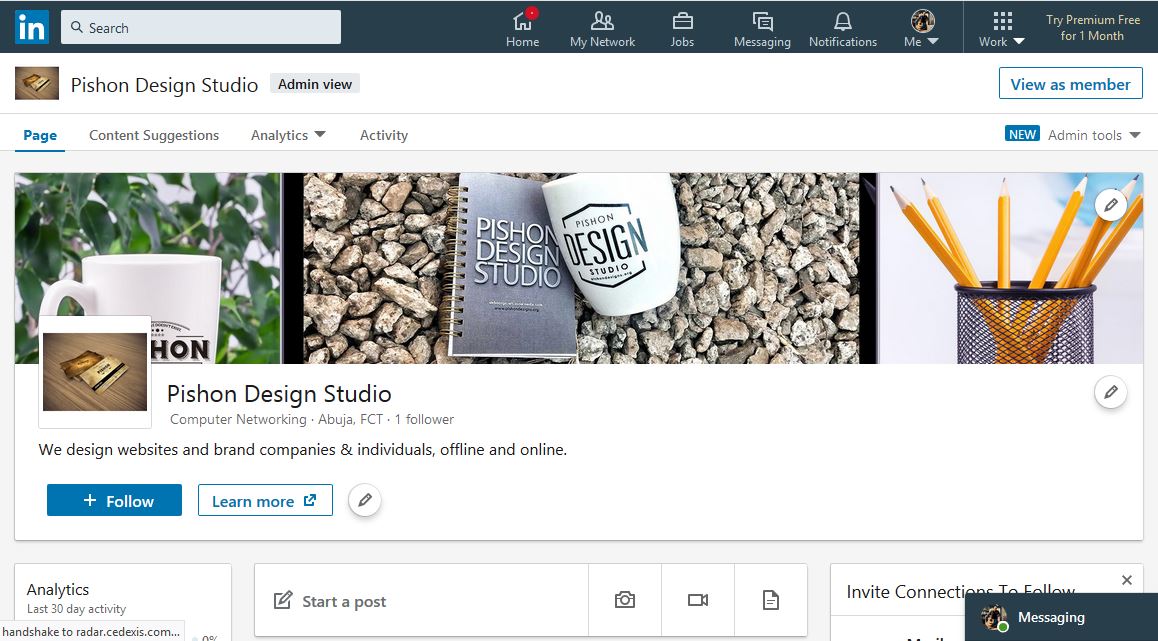 A LinkedIn Page acts as the voice of your organization on LinkedIn. It helps members learn more about your business or school, brand, products and services, and job opportunities. To interact with members on LinkedIn as an organization, you must have a LinkedIn Page. Page creation is currently available on desktop only.
LinkedIn Pages provide a platform for companies, universities, and high schools to share information about their organization's brand with visitors and followers.
To create a LinkedIn Page:
Click the Work icon in the top right corner of your LinkedIn homepage.
Click Create a Company Page. You'll also select this option to create a Page for a school.
Select the Page type you'd like to create from the following options:

Small business
Medium to large business

Enter your Page identity, Company or Institution details, and Profile details information.
Check the verification box to confirm you have the right to act on behalf of that company or school in the creation of the page.
Click Create page.
Showcase Pages
Showcase Pages are extensions of your LinkedIn Page, designed for spotlighting a brand, business unit, or initiative. You can create Showcase Pages for aspects of your business with their own messages and audience segments to share with.
Differences Between a LinkedIn Page for a School and Company
A Page for a university or high school is the destination on LinkedIn for an organization to market itself and build a community. It's a place to showcase what makes the institution special – academically, socially, and culturally. Page administrators can have conversations with the audiences interested in the school, including alumni, current students, parents, prospective students, and even employers, faculty, or donors.
Tip #2: Take advantage of the LinkedIn Algorithm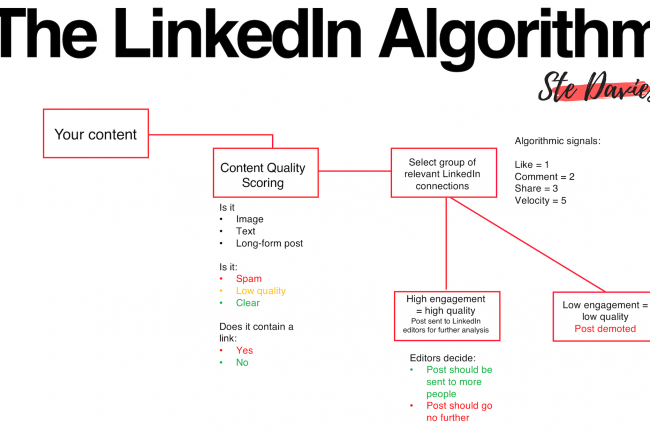 LinkedIn provides quite a bit of information about how its algorithm works:
A bot evaluates your content and determines if it is spam, low-quality, or clear.
The algorithm measures initial user engagement.
The algorithm does some further checks for spam and credibility based on the quality of your account and your network.
Human editors review content and determine whether it should continue to be displayed, or even boosted.
So when trying to learn how to use LinkedIn for business, note that quality and relevance should be what you're aiming for.
Tip #3: Try LinkedIn Ads
When you publish an update that receives high engagement from your target audience and aligns with your marketing goals, consider "sponsoring" your update via ads/sponsored content.
LinkedIn offers several different self-service advertising solutions.
Sponsored content: Amplify your content to reach a wider audience than you could organically and draw new eyeballs to your Company Page.
Text Ads: These are pay-per-click or CPM ads that appear on the LinkedIn homepage, profile pages, Groups pages, search results pages, and more.
Sponsored InMail: Similar to email marketing, but within the LinkedIn ecosystem. Sponsored InMail allows you to send personalized ads to LinkedIn members' inboxes. Messages are only delivered when members are active on LinkedIn, making them likely to be noticed.
When leveraging your business on LinkedIn, try the ads section.
Tip #4: Define Your Audience and Goals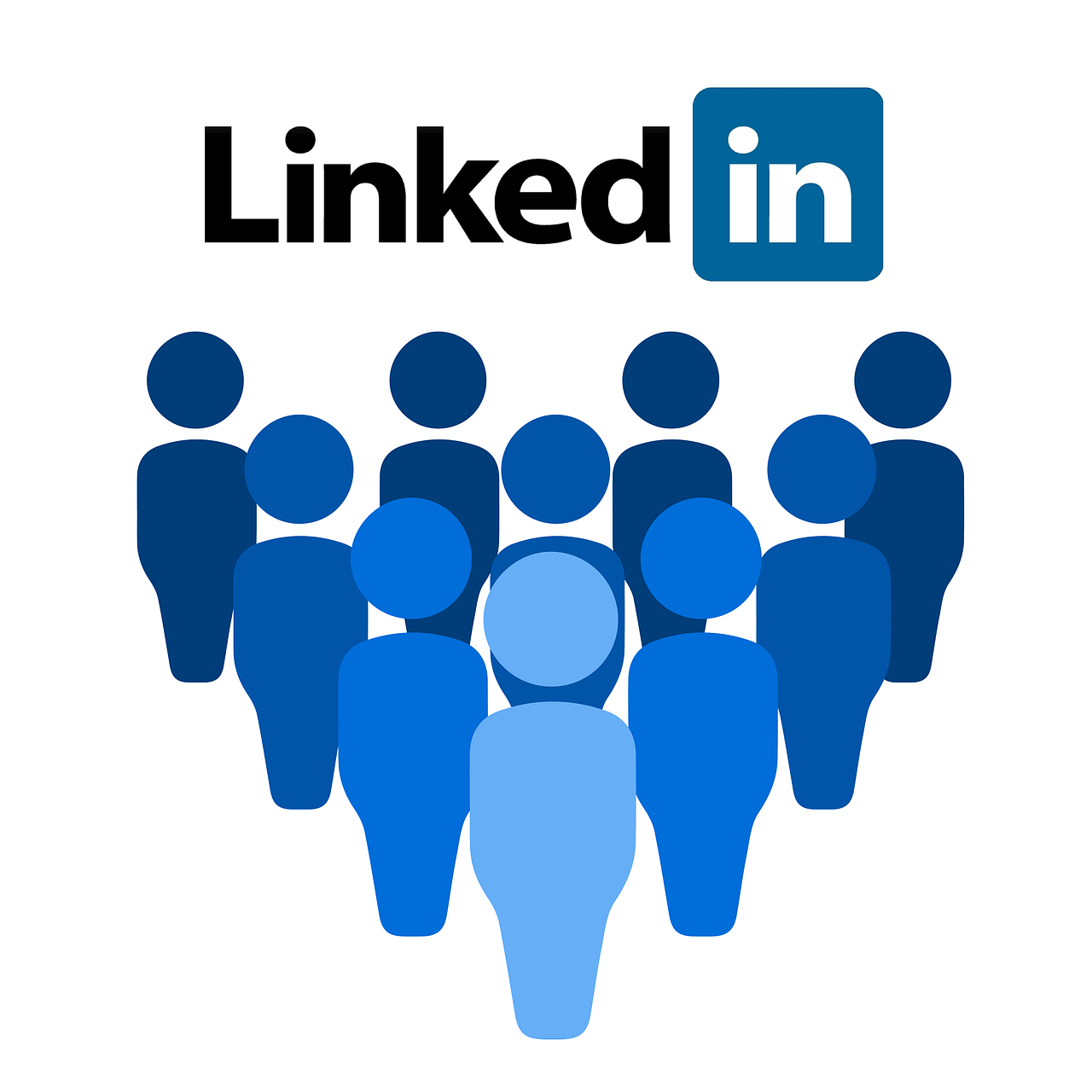 In learning how to use LinkedIn for business, defining your goal on the platform is a good place to start.
Once you know what you want to accomplish, it becomes easier to define your audience. For example, let's imagine your company sells a productivity tool for social media practitioners and you want to encourage social media pro's to try it out. You know that if they use it, they will likely recommend it to their bosses.
For this example, your goal may be to raise brand awareness among LinkedIn members with job titles such as "social media manager," "social media lead," and other similar titles.
Tip #5: Post regular status updates
If I were to write a book on how to use LinkedIn for business, then one of my first suggestions would be this one: Always post regularly. Write about what you're working on and who you're working for. Include updates that would be of interest to your target customers and clients. Focus on how you help others achieve their goals.
Tip #6: Use keywords to get found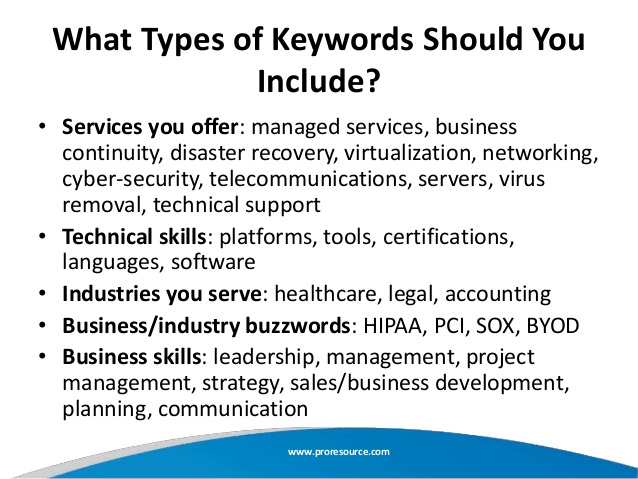 Keywords at LinkedIn will help your connections find you when they need the product or service you offer.
Make a list of keywords related to your business and use them in your personal LinkedIn URL (if you want to brand your business or name, use them in your URL instead), headings and text areas. For example, if you're a freelance tech writer, include writing and technology related keywords.
Tip #7: Do groups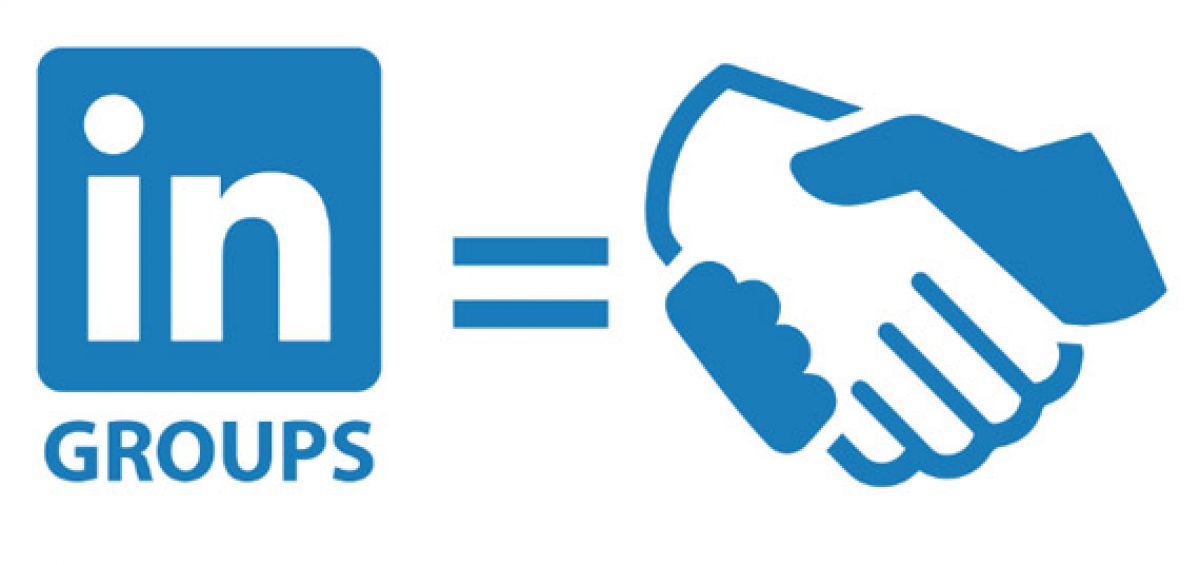 LinkedIn Groups are virtual meeting rooms (or forums) where people with similar interests can post and hold conversations around topics they want to share or learn more about.
Building your connections beyond your current network requires getting to know new people. Participating in groups allows you to show off your expertise around a subject and start to grow relationships with like-minded people.
Once you join them, participate in discussions. Groups are not a place to blatantly promote your business. Instead, they're where you share your expertise, provide help and support, and make connections. They're a good resource to get support for and tips in your business as well. They are ideal to build trust and rapport, so that you can attract new clients and referrals from group members.
Tip #8: Get Advanced with Analytics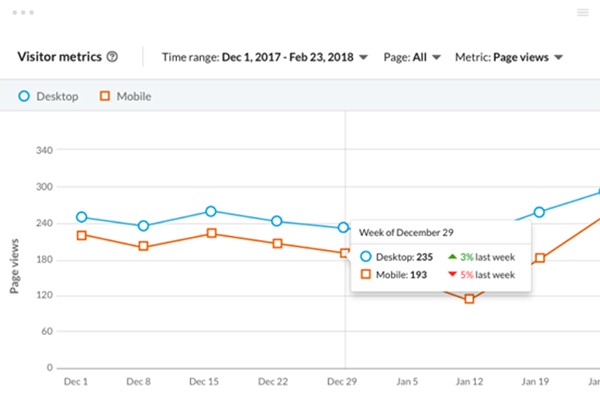 This is arguably a very important tip when learning how to use LinkedIn for Business. ANALYTICS.
It's easier to create compelling content when you know which content resonates with specific segments of your audience. There are several ways to drill down into your audiences' preferences and behaviors on LinkedIn:
Monitoring your LinkedIn analytics dashboards daily can help you make data-informed decisions that lead to better results.
Other helpful tips on how to use LinkedIn for Business
Tip #9: Upgrade to a paid LinkedIn membership.
There are several tiers to choose from that can unlock additional contact options and other perks that may be a good fit for what you're trying to accomplish with your home business. LinkedIn offers a free trial of their paid features so you can test before committing.
Tip #10: Share professional news, events, and updates only.
LinkedIn is all about showcasing your expertise. It's the place to post your new blog articles, milestones, product launch and industry-related news. That way, you show you are master of what you post. I have a very active other career, but my LinkedIn is 99% all business.
Tip #11: Go Premium
Premium memberships on LinkedIn can be pricy, but when your marketing efforts on the platform are starting to pay off, upgrading to a premium membership gets you access to a lot of useful features (like the ability to directly message people who aren't in proximity to your existing network).
Tip #12: Use Rich Media to Increase Company Page Engagement
Our brains process images exponentially faster than text, so it makes sense that posts with images garner over six times more engagement than text-only content.
Cater to your audience's craving for visual content by adding images, YouTube videos, and SlideShare presentations to your updates.
These tips on how to use LinkedIn for business should help you get started, but is by no means a resource in itself. Keep trying and tweaking, and you'll be fine.
QOSR
Related: