If you're a business and you have an active website, then you should seriously consider adding a livechat functiionality on your website. Here are the best live chat plugins for WordPress you should be looking at right now.
Best Live Chat Plugins For WordPress
1. LiveChat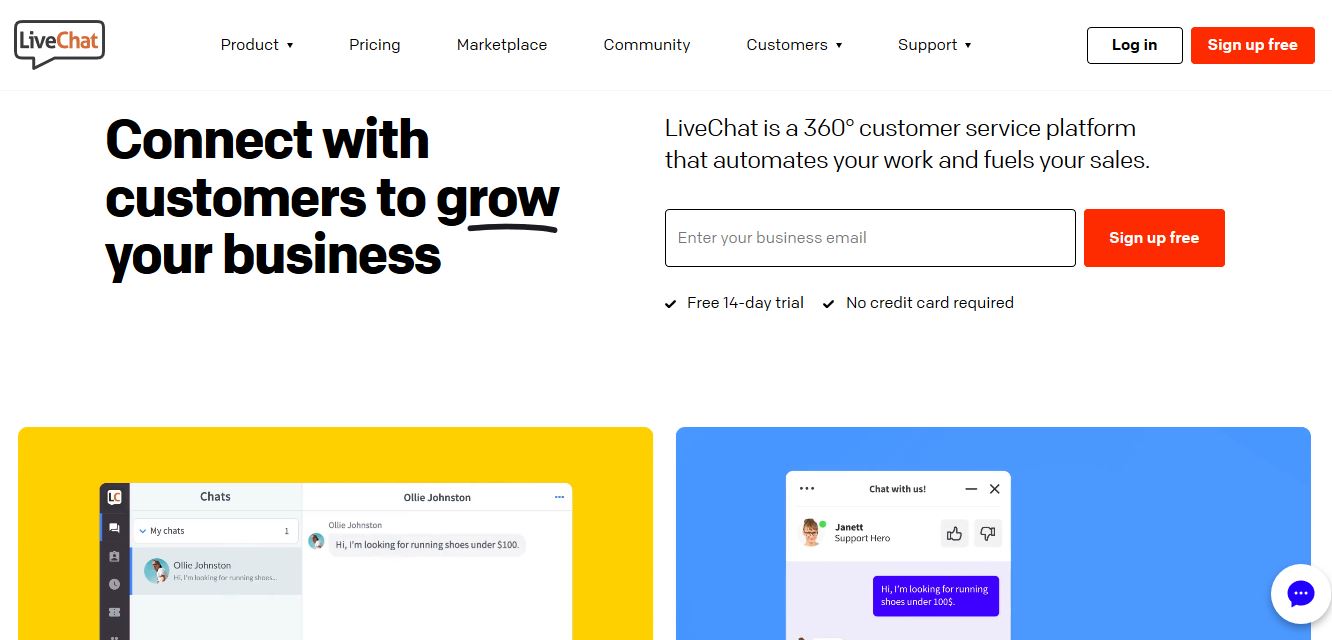 LiveChat is one of the most popular and easy to use live chat solution. To use this tool with WordPress, you need to install and activate its plugin, and you are ready to go.
By using this plugin, you can solve customer queries in real time, increase your sales and build a better relationship with your customers.
Apart from this, the tool offers several customization options through which you can change the look & feel of the chat window by adding company logo & themes. The plugin can be integrated with other services such as Salesforce, MailChimp, Dropbox and a lot more.
Customizable live chat widget
Canned responses for popular questions.
Multi-channel communications
Mobile live chat applications for iOS and Android
With Live chat triggers option, you can pre-decide some specific criteria and initiate the chat when a customer land on your website.
Visitor tracking option allows you to track the location of your customers and shows on which page they are.
Live chat transcripts help you to get the full history of chats anytime because they are saved without any expiration date.
After the 14-day free trial, LiveChat's plans start at $16 per month (annually) or $19 per month (month-to-month). That price is per "seat", which is basically a "logged in agent".
2. Olark
Olark is one of the best live chat software for all types of business. It boasts a clean, intuitive design and allows you to customize everything from the appearance of the chat window to chatbox position.
Olark supports multiple languages so you can choose your preferred languages or use Olark API to customize into your language.
With Olark Automated Feature, you can connect with your visitors in real time by sending pre-made replies. Even, you can track your client activities as well.
Olark's free plan offers basic features and lets you have up to 20 chats per month.

After the two-week free trial, you'll pay per agent for the premium plans. $17 per agent per month billed month-to-month or $15 per agent per month billed yearly or $12 per agent per month billed every two years.
3. Zendesk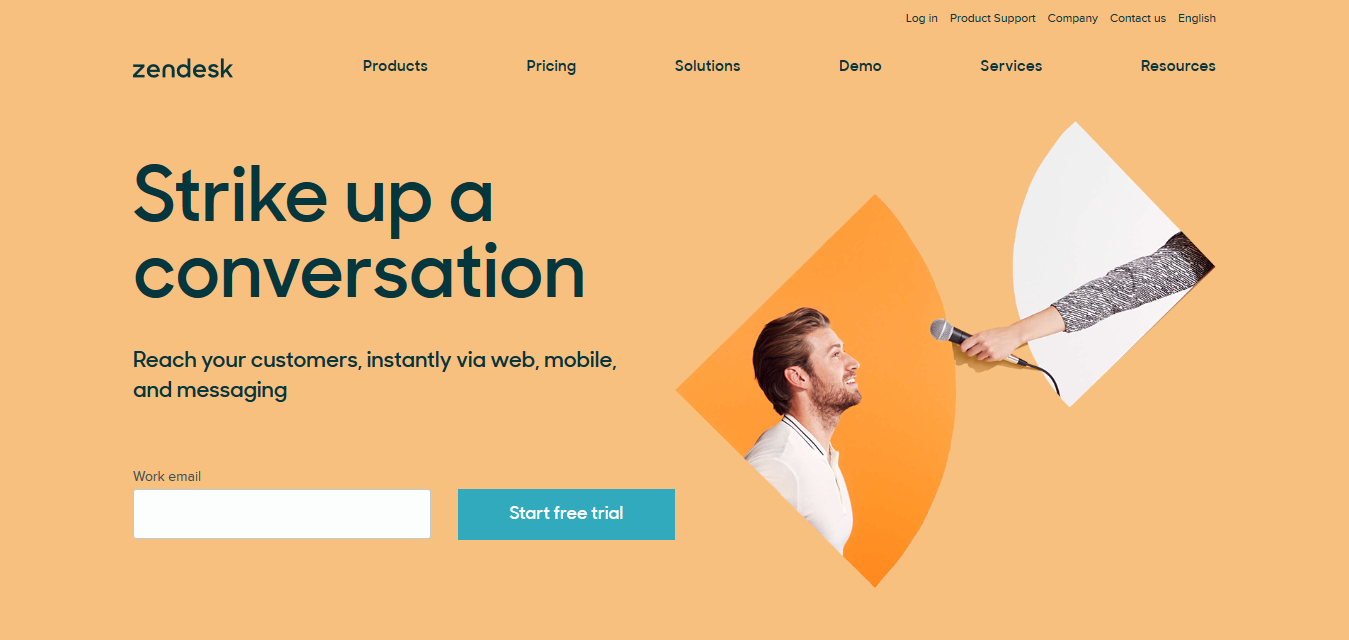 Zendesk Chat is one of the most popular live chat services available to WordPress users. It is easily installed thanks to a dedicated WordPress plugin, available for free from the official repository. Zopim's chat boxes are among the most stylish you will find, with beautiful, customizable layouts and themes.
Zendesk Chat Key Features
Chat via web dashboard or native mobile apps
Customize the chat box
Automatic triggers to engage customers
Visitor tracking
Chat analytics, including metrics like "wait time"
Integrates with ticketing and social media to offer omnichannel support
Chat feedback/ratings
Automatic chat translation
Chat routing to send messages to different agents based on conditions that you control
The design is a bit dated, in my opinion.
Zendesk Chat has a limited free plan that offers basic functionality and one agent. However, you can only have one concurrent chat going at a time on the free plan. Paid plans start at $14 per agent per month billed annually or $19 per agent per month billed monthly. You can also get a 30-day free trial for the premium plans if you want to test out the premium functionality.
4. Tidio Live Chat Plugin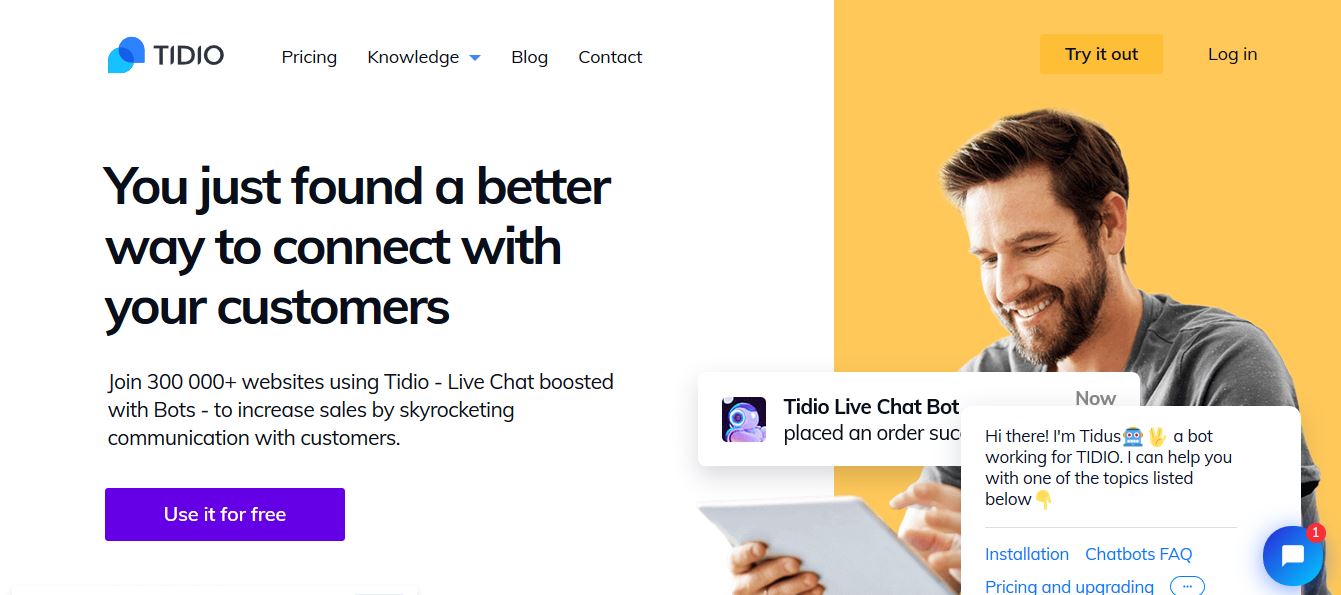 Tidio Live Chat is one of the easiest live chat plugins to get up and running – simply activate the plugin, and you're ready to go. The chat boxes come in three designs, which can be fully color customized to fit your branding.
Chats are handled from a Tidio Chat tab, which is accessed right from your WordPress dashboard. You can also manage chats by installing a dedicated desktop, iOS, or Android app.
The plugin offers three designs and allows you to adjust color schemes. The integrated widget supports many languages, so you can talk to visitors in their own language. Two positions are possible for the widget – bottom right corner and bottom left corner. Any number of agents can be opted in to handle the conversations and each agent can have their own avatar. If you happen to be offline, you can flash a request asking visitors to leave an email id to receive a response. Collect emails for each chat and establish contact with customers.
Tidio offers most of its features for free. Additionally, you can have up to three agents – also for free.  After that, they offer various add-ons that you can use to stack on extra features.
This is one of the best live chat plugins for WordPress.
5. Drift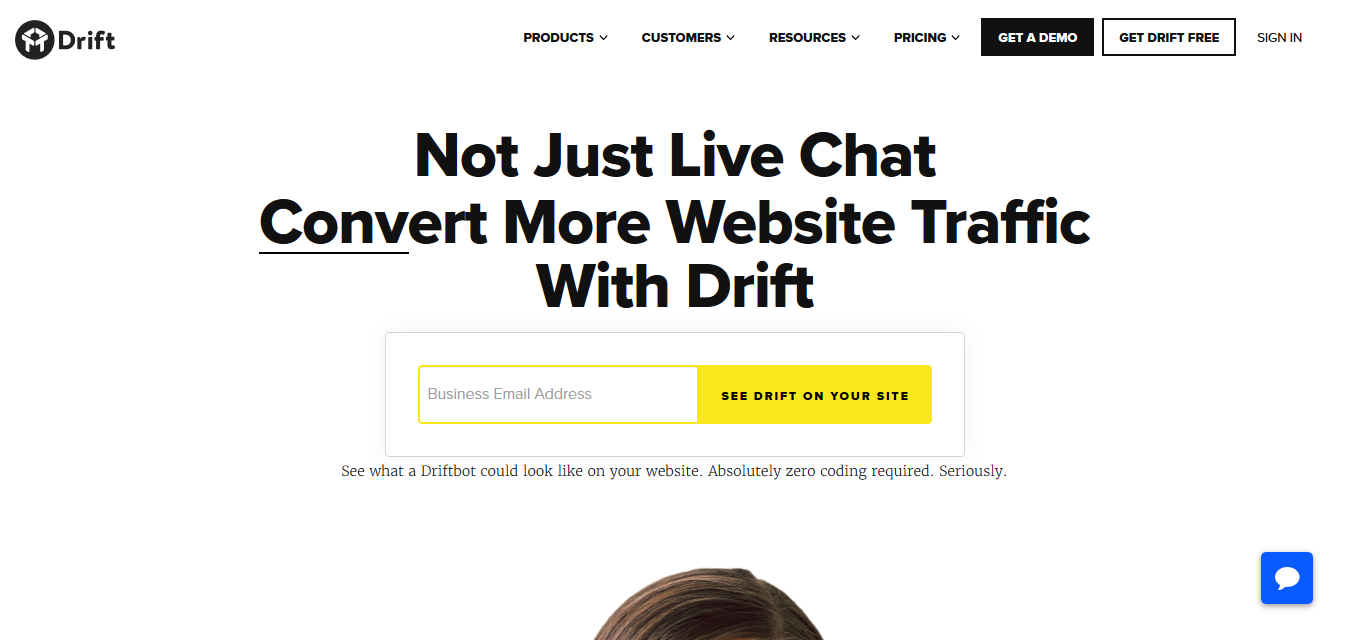 Drift is a live chat service that's a bit more focused on helping you generate sales, rather than just offering customer support. Because of this focus, you get some unique features, like conversational lead gen forms that can replace traditional forms on your site.
It has a limited free plan, but the paid plans are definitely geared more towards businesses based on the price.
To get started, you'll register for a free Drift account and generate its JavaScript embed code. Then, you can paste that embed code into the integration plugin at WordPress.org to activate live chat.
Drift has a limited free plan that supports live chat and meeting booking. After that, paid plans start at $50 per month for one live chat seat. Each additional live chat seat beyond that first one costs an extra $25 per month.
Conclusion
That's the list of the live chat plugins for WordPress. As said in my introduction, you really should consider using any of these in your next phase.
Good luck,
Z.
Related Posts