Setting up our new studio desk space gave us really awesome ideas we'd love to share. These are 15 beautiful Beautiful Desk Setups (Workstations) for creatives beyond 2022. Dig in.
Desk Setups You'd love
Desk Setup 1
The lighting on the CPU is everything.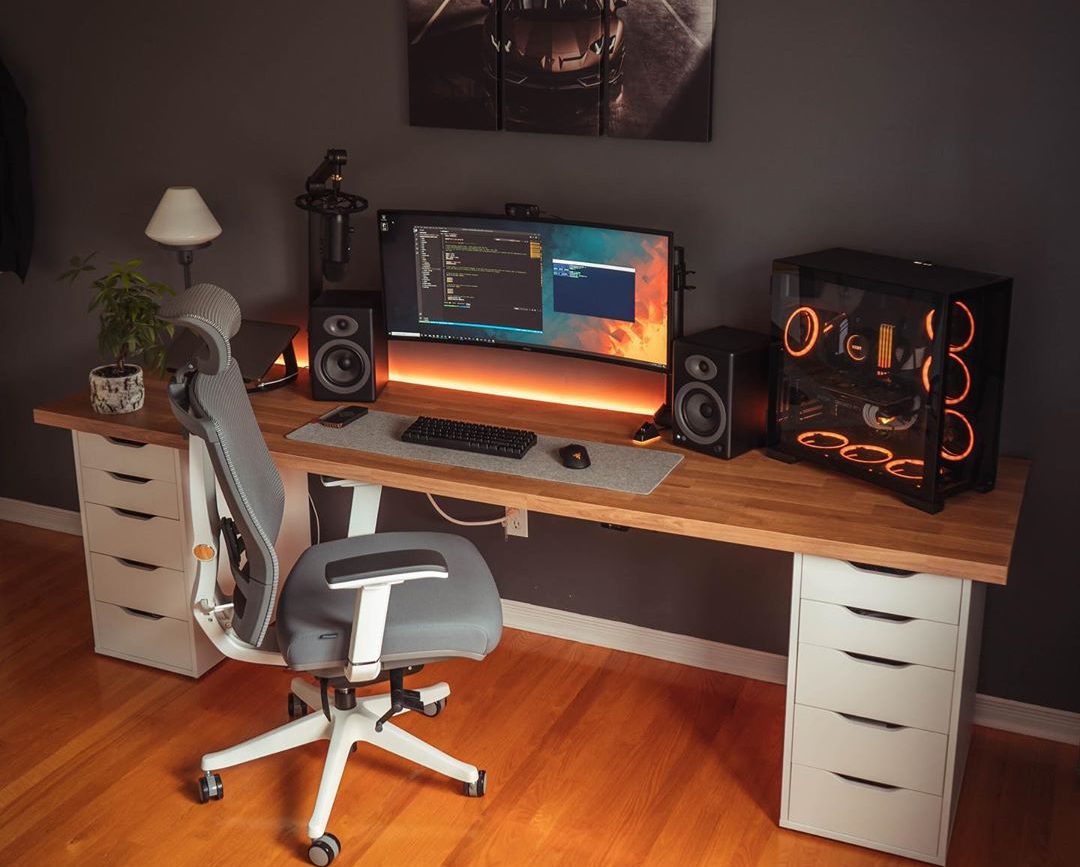 Desk Setup
2
This look works if you like a lot of things going on in your space.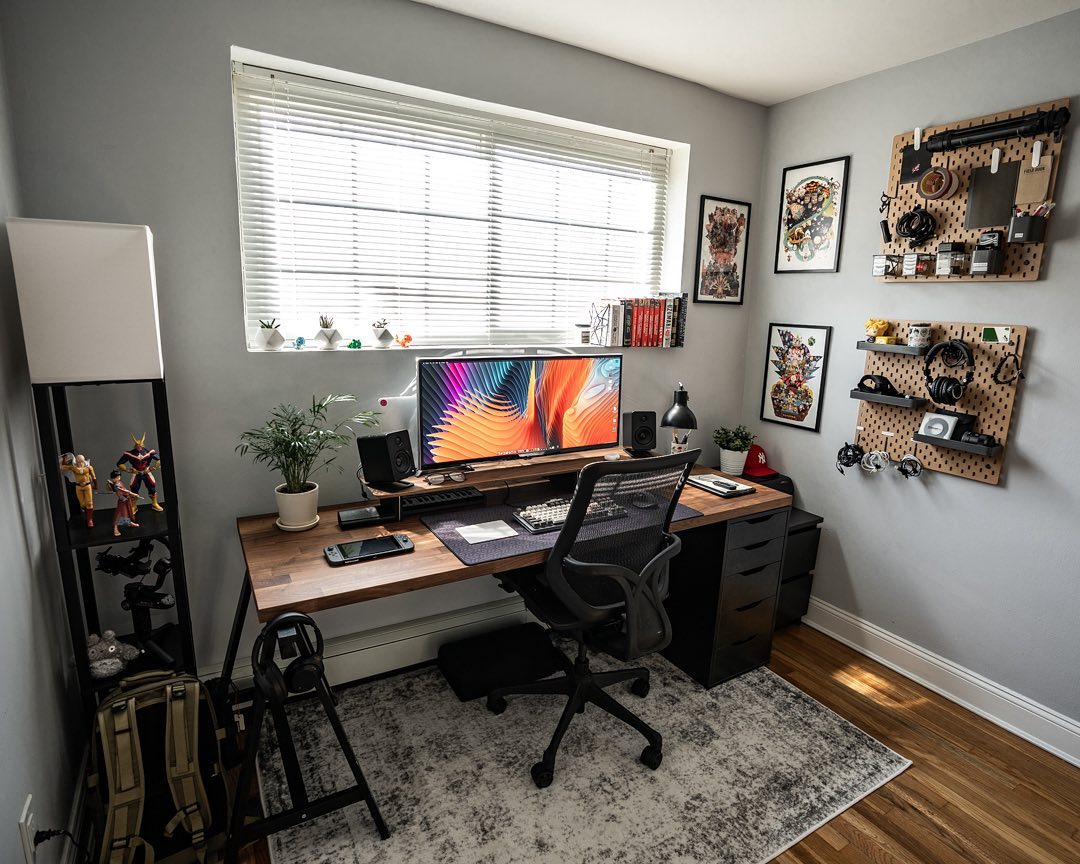 Desk Setup 3
For this setup, I was more impressed with minimality, and the leather chair. It's different, and beautiful. The rotating desktop is awesome too.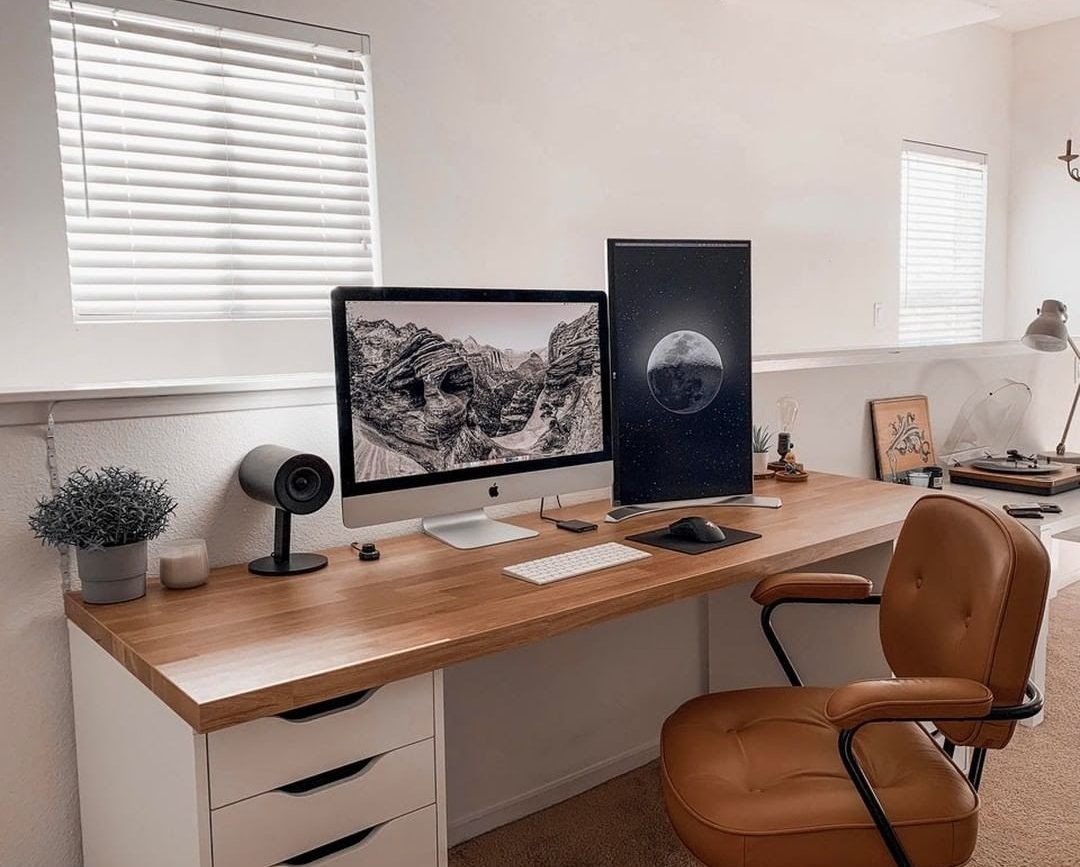 Desk Setup 4
The curved desktop can be found on amazon for around $200. Check it here.The bedside lamps with USB ports are affordable at $29 and really lights up the place. I like.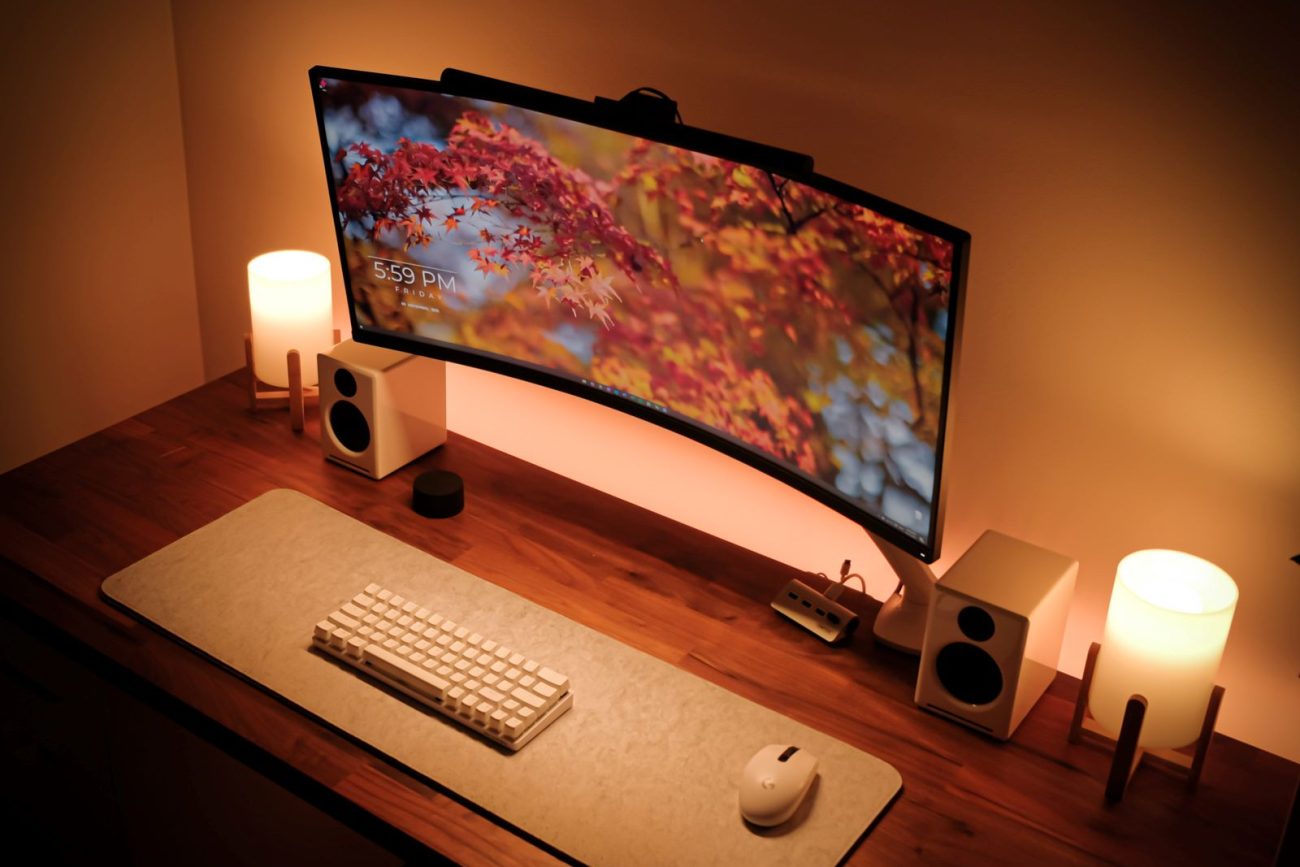 Desk Setup 5
For this look, the speakers, monitor and table all collide to make this a very satisfying design. The chair is a Herman Miller Embody Chair, almost 1200$! Hope the chair is worth it, but the setup is everything. Desktop credit.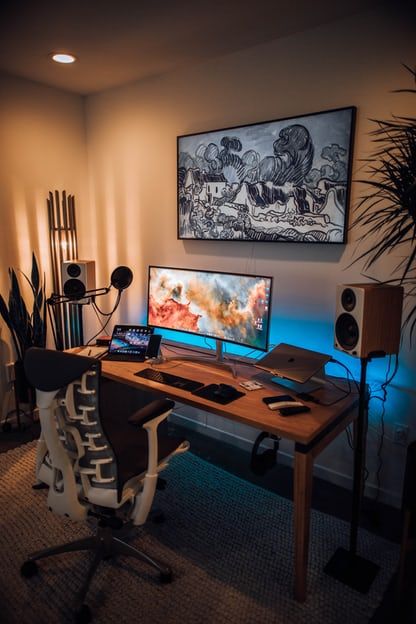 Desk Setup 6
Our 6th look of this article is the one below. It's nice enough to make to make it to the list.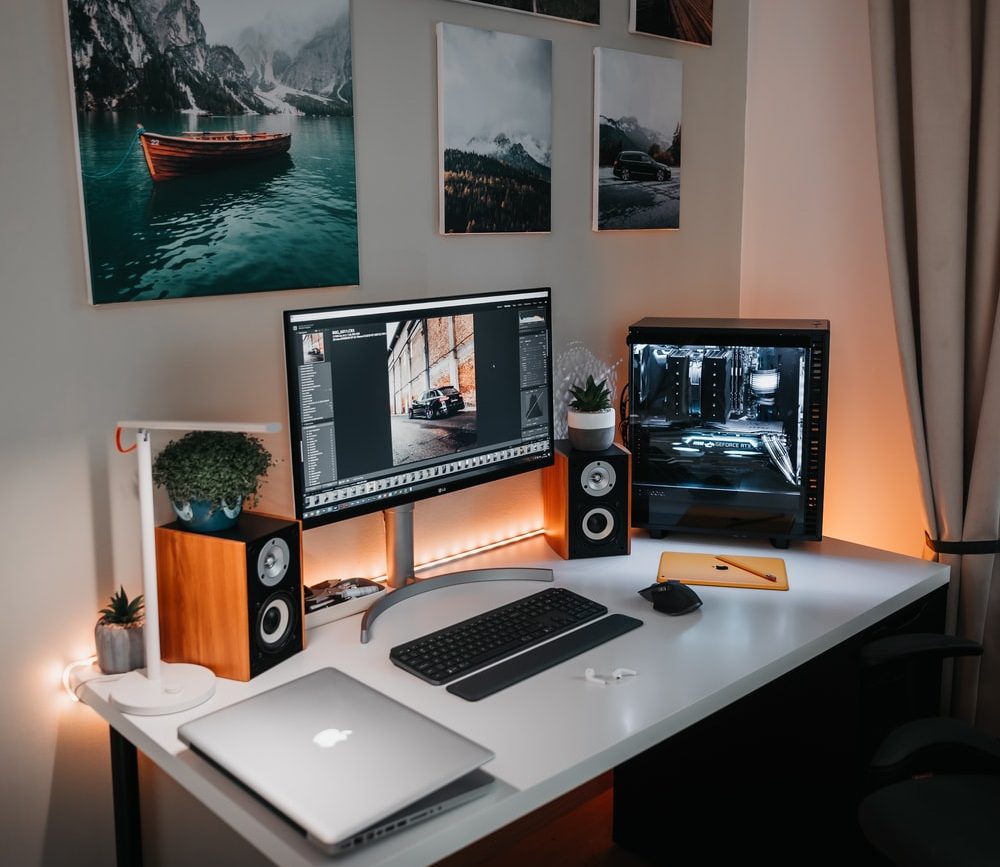 For the next 7 looks, let's look at these amazing dark desktop setups and how they fit sooo well with the accessories.
Desk Setup 7
If you know anything about video editing, you would know that this is one look that solves a lot of problems. The editing screen is the Mac while the viewing screen is the PC. Feels premium. And the baby is cute too.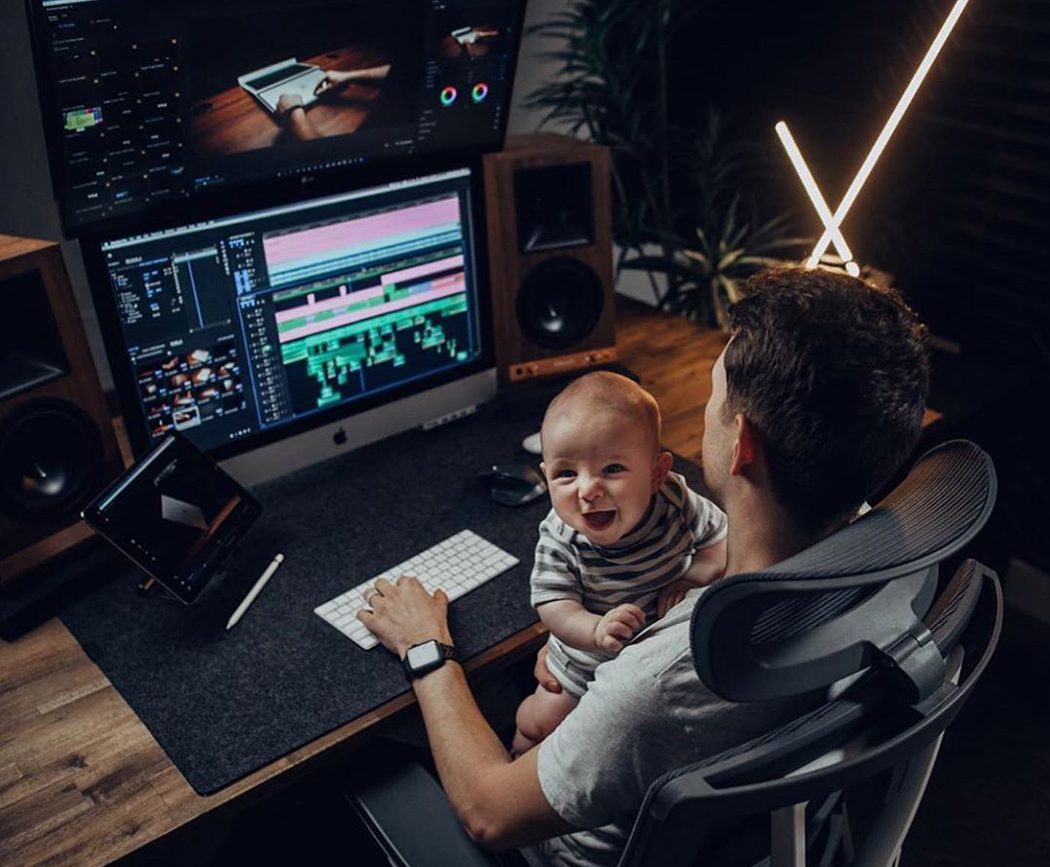 Desk Setup 8
Everything about this setup is classy. The wood, the plant, the Macbook holder, the mini plants, the height of the PC, and the rich wood. Peep the chair too. Sometimes, minimal is classy. This look works.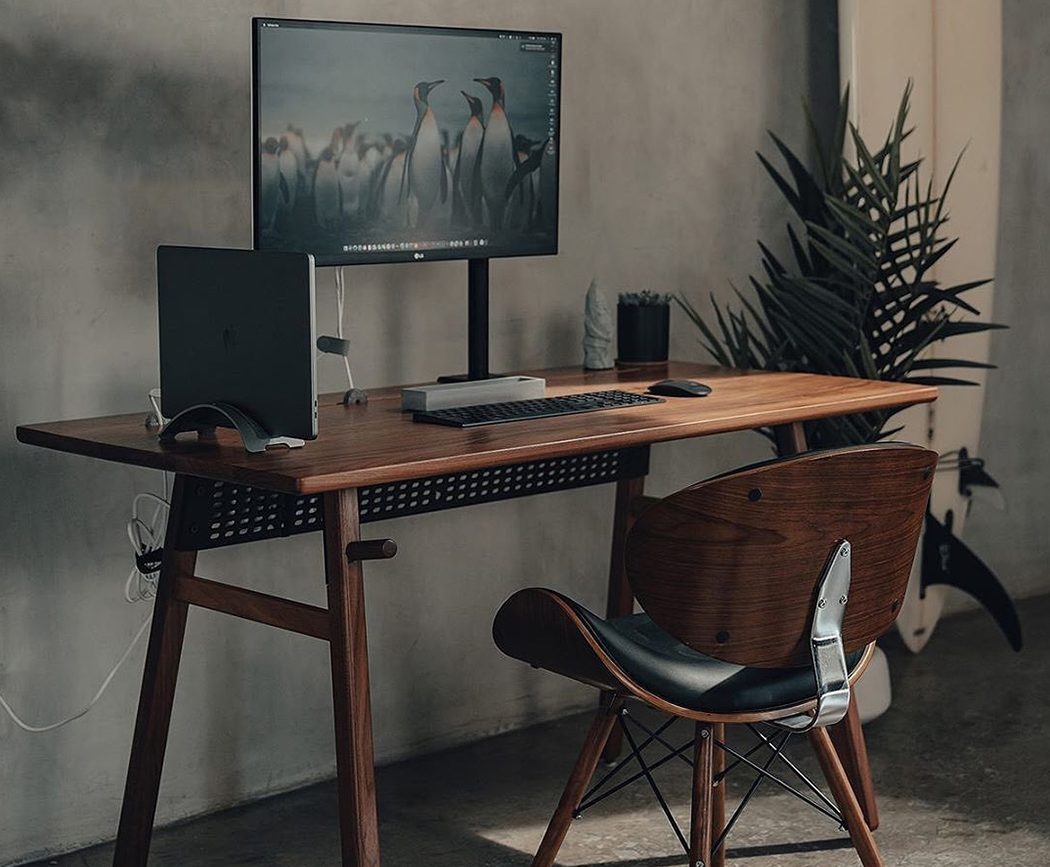 Beautiful Desk Setup 9
Sometimes, you may just be starting out and need something basic…well, except the chair which would set you back almost 1000$, if not more. Then I would recommend this one below. Nothing sexier than black on wood.
If you're not into mechanical keyboards by now, I honestly don't know what to tell you. Some are less than $30, and are worth the spend for your wrists.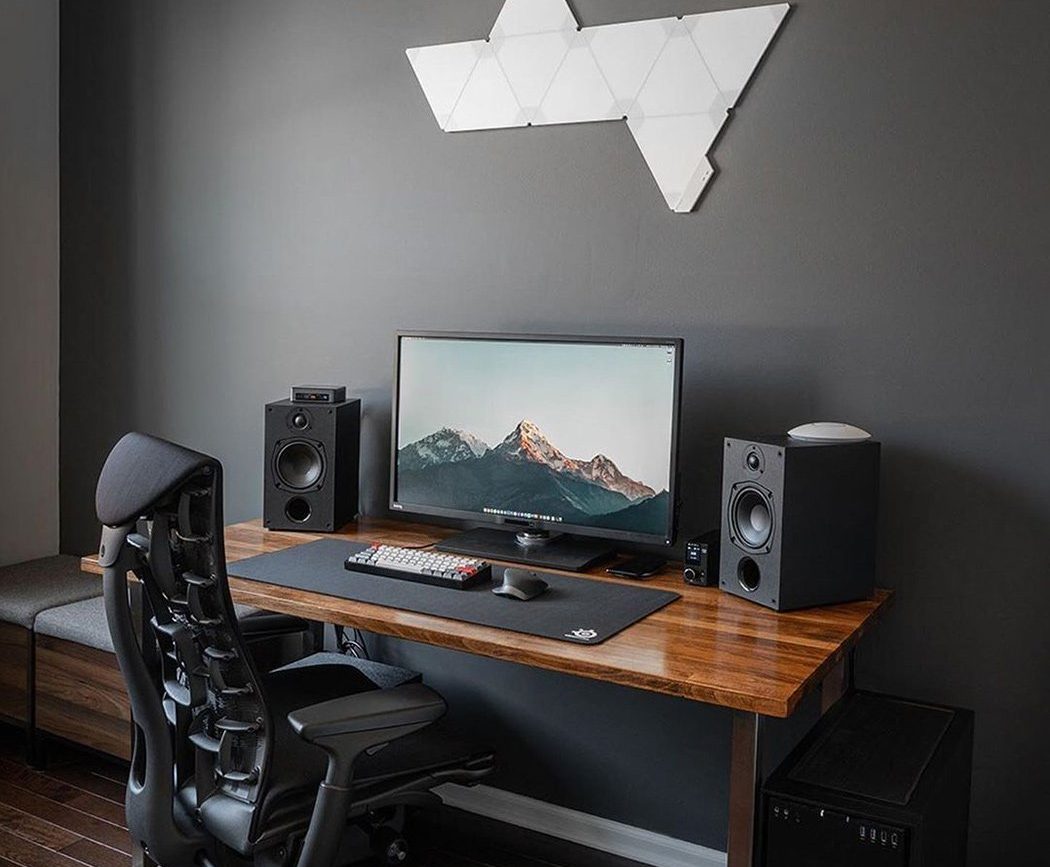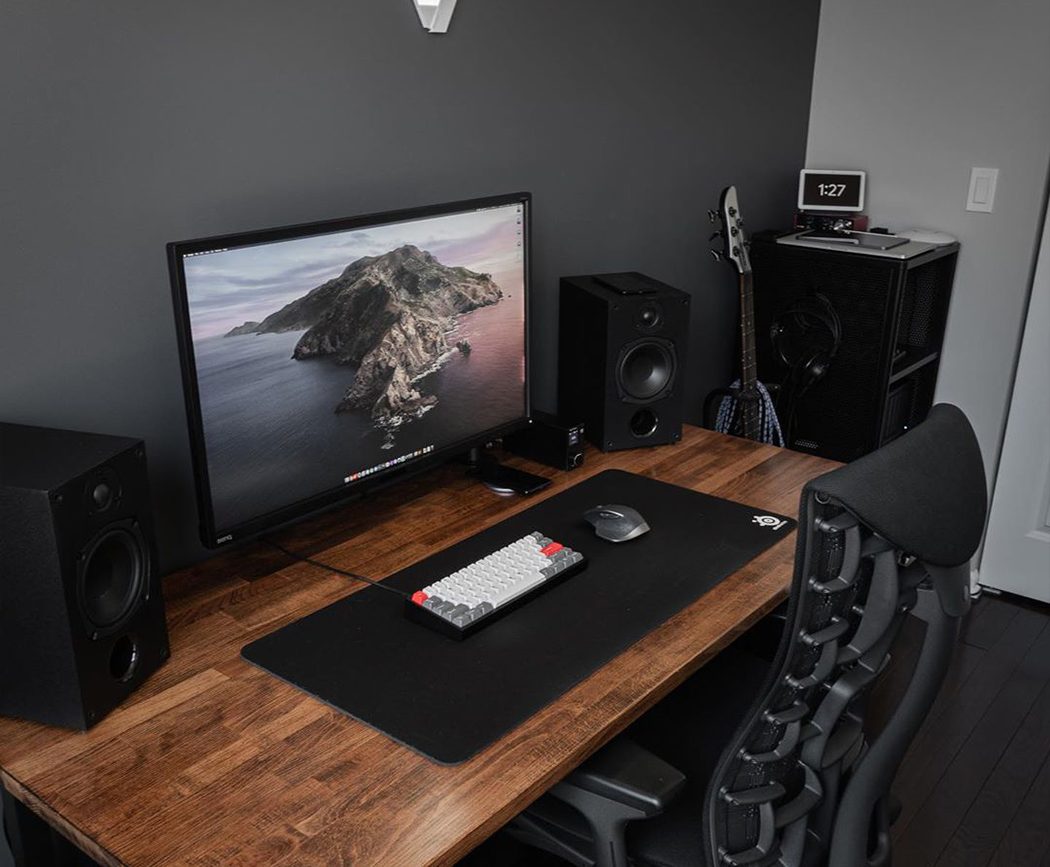 Desk Setup 10
This person is obviously a Star Wars fan. The desktop CPU lighting is such a nice touch, so are the dummy toys on the mini shelves. This look works as well.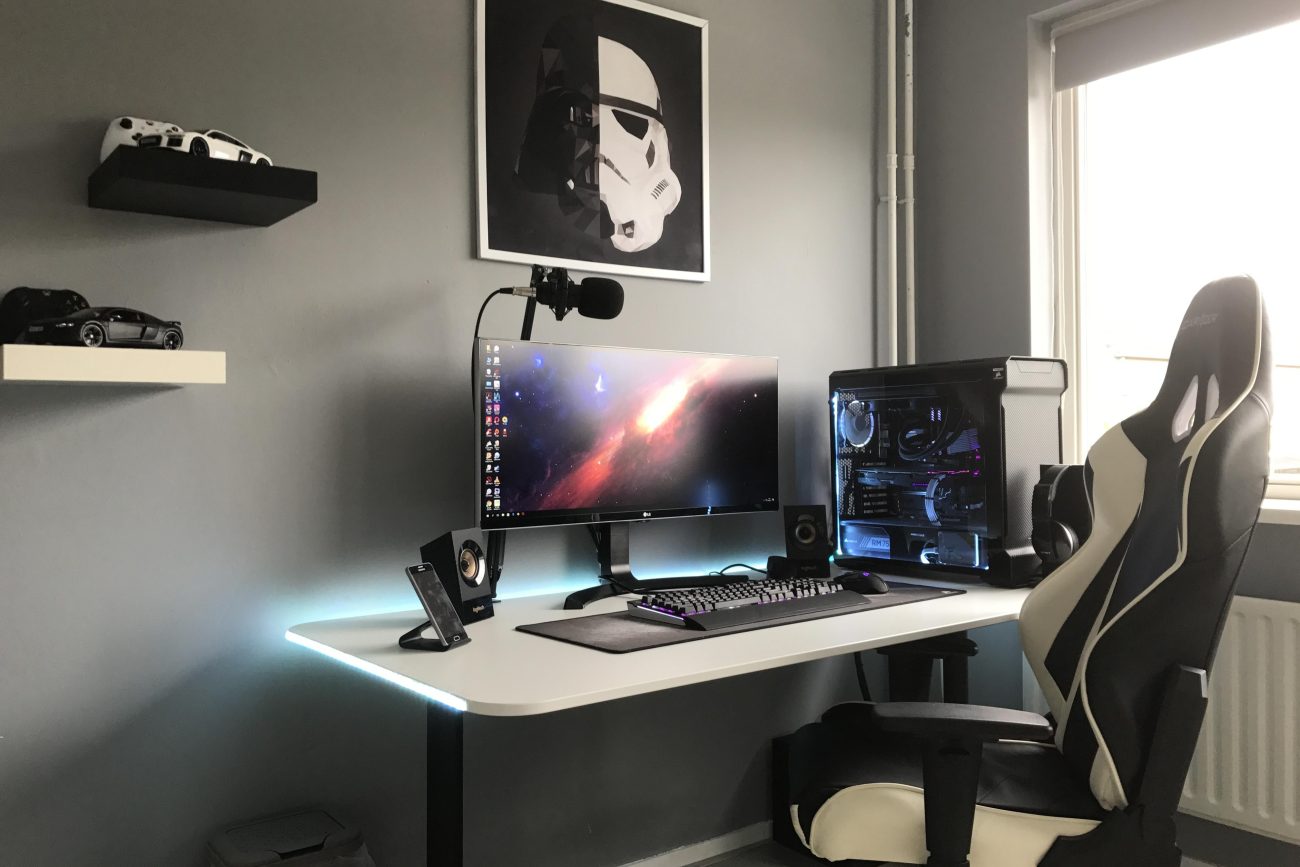 Desk Setup 11
This is minimal. Cute. Saves space.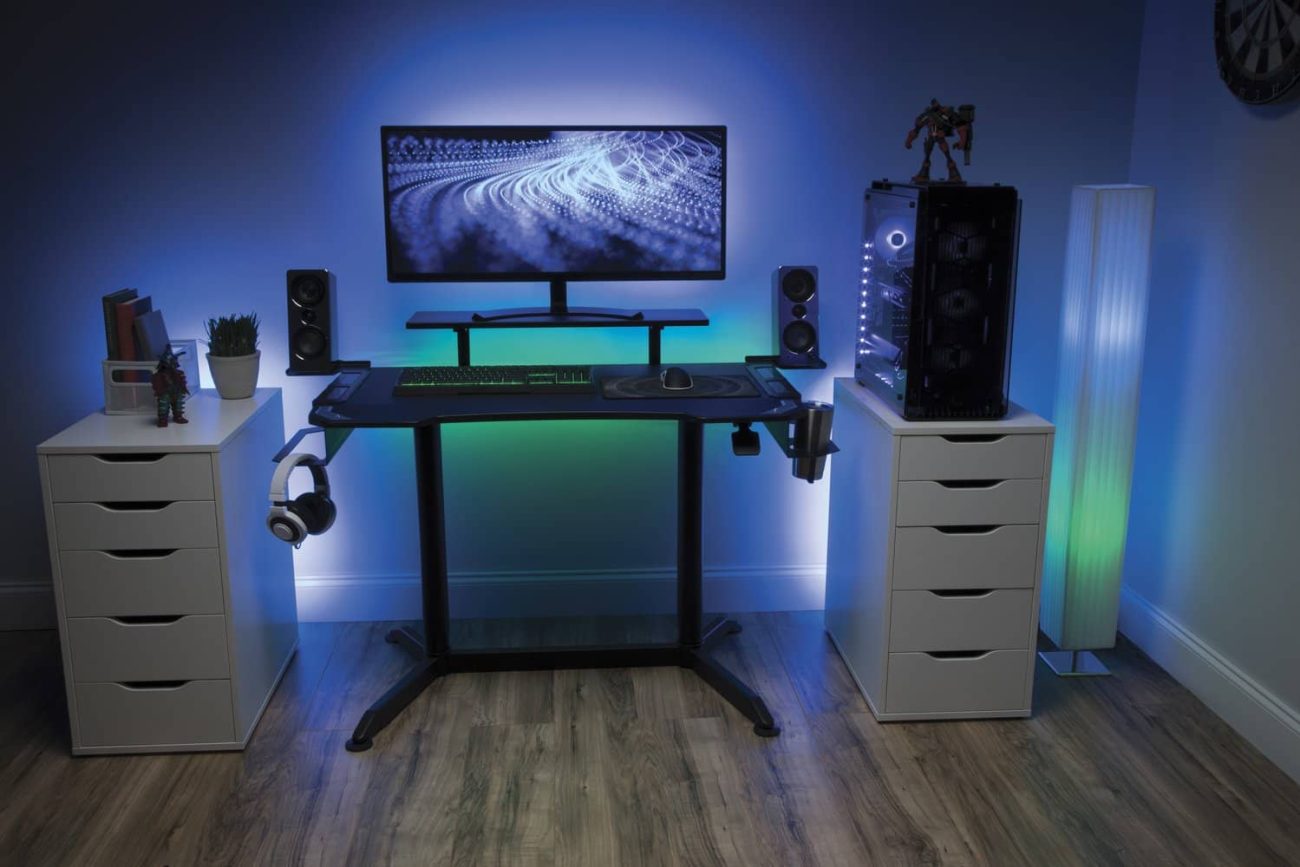 Desk Setup 12
What works for me in this setup is the white wood, lamps, CPU. Even the chair colour is a nice touch.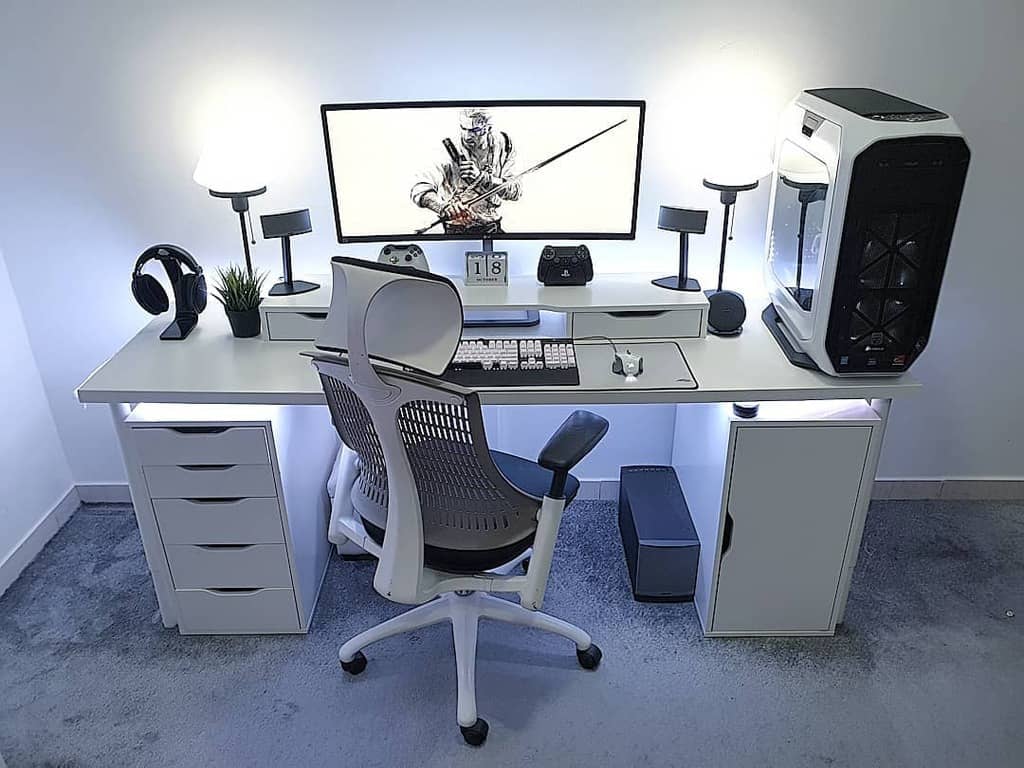 Desk Setup 13
And finally, last on our beautiful desk setups for this article is this one below.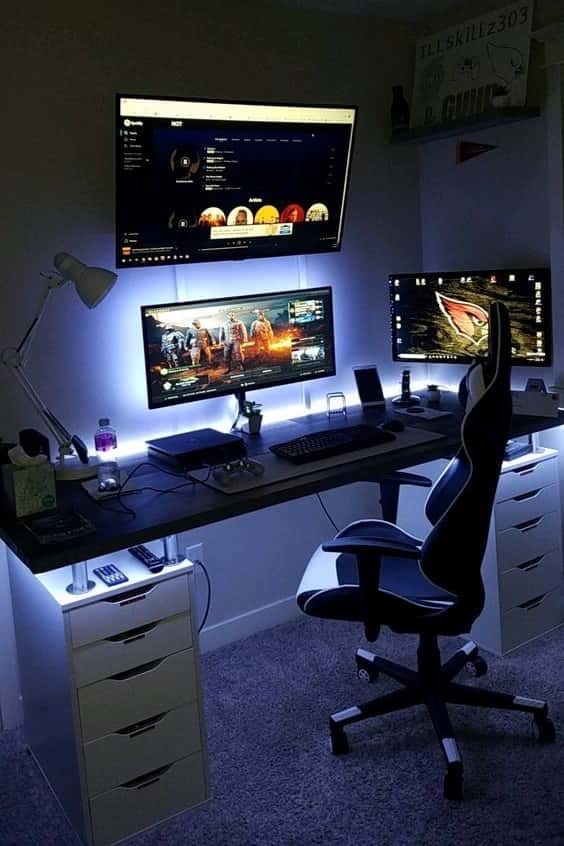 Happy creating.
Zee.
Recommended Reading: