What is the Huawei US ban? So the Internet went wild last week when the Trump Administration issued an executive order (May 15 2019) and banned the biggest Chinese Company Huawei from doing business with ANY American Company. What does this mean for you as an Android user and Huawei fan?
How big is Huawei?
Huawei has been around for a while, and though I don't own any of its products personally, I was sorely tempted with the release of the P30 in March. To put how big they are in context,
Huawei is the world's seventh-largest information technology company by revenue. And the second biggest smartphone company in China.

The top 10 largest information technology companies are: Apple Inc., Samsung Electronics, Amazon, Hon Hai Precision/Foxconn, Alphabet Inc., Microsoft, Huawei, Hitachi, IBM, Dell Technologies. Source
What is the Huawei US Ban?
The Trump Administration issued an executive order (May 15 2019) and banned the biggest Chinese Company Huawei from doing business with ANY American Company. We hear the reason is because the US fears that Huawei is using it's high tech to spy top secret stuff.
How does the Huawei US Ban affect Android Users?
1. Huawei Phones & laptops can no longer use SD/Micro SD Cards:
Huawei is no longer allowed to put official SD or microSD card support in its future phones or laptops. We culled from Android Authority that Chinese hardware company now barred from being a member of the SD Association (the trade group that agrees upon standardized specs for SD and microSD cards).
2. Huawei will no longer have Android or access to Google Apps:
For me, this is the most painful blow. Not having Android means you cannot even compete in the US tech market again. (Source)
This is the exclusive source saying Huawei will no longer have access to the Play Store and Google apps.
Huawei is now restricted to using the Android Open Source Project (AOSP), cutting the company off from critical Google apps and services that consumers outside of China expect on Android devices.
We hear Huawei US ban is making the company develop it's own OS to replace Android.
3. If you have a Huawei Laptop, say bye bye to Microsoft, Intel etc.
According to Bloomberg, Intel, Qualcomm, and Broadcom, have cut off their dealings with Huawei, effective immediately. Intel provides Huawei with server chips and the processors for its laptop line, while Qualcomm figures less prominently in providing modems and other processors.
Microsoft hasn't yet commented on whether it will continue to provide the Windows operating system for Huawei laptops, but odds are that it too will respect the US government's orders.
Wait.. so is this all about 5G?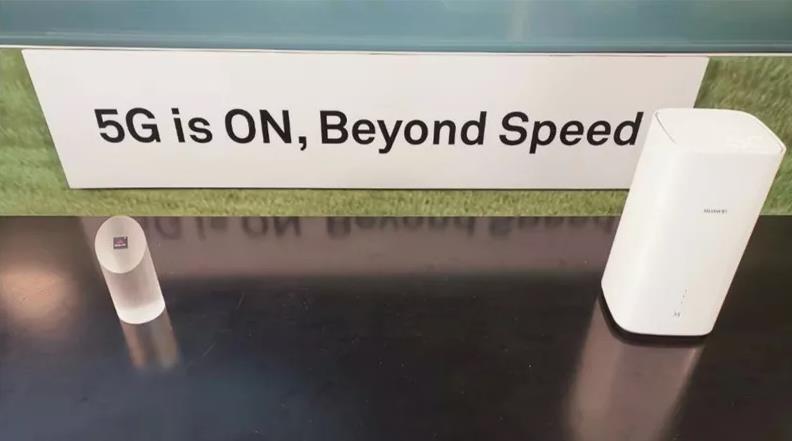 Next-generation 5G is coming, and it will revolutionize technology. And guess who is number one on the list to spearhead that technology? Of course you guessed right – HUAWEI.
Huawei started to develop its own 5G technology as early as in 2009. In 2013, Huawei hired more than 300 top experts from wireless industry around the world and announced that they put $600 million investment in 5G research. In 2016, Huawei set up a 5G product line for 5G products.- Source
Personally I think Huawei US ban is just about power. Ever since Huawei knocked out Apple as the number 2 top phone seller, there has been em, should I say raised eyebrows at the Chinese giant.
The BBC reports that:
Huawei is facing allegations that its next generation 5G equipment could pose a national security risk.
There are

concerns that China is using Huawei as a proxy

and could spy on rival nations and scoop up useful information.
Does the Huawei US Ban affect my current Phone?
Google says the Huawei ban will not impact "existing" users of smartphones. Huawei says it will provide support and cover for all devices sold and in stock.
But still, I'd advice you to just buy a Samsung or an iPhone.
To be safe.
Zee
Recommended reading: