This is the second time I will be writing about loan apps in Nigeria in 2022. We first did a research in 2018, and now, 3 years later, it has become a booming business for loan companies. Read on, let's dig a little deeper.

Quick Introduction
Loans are nothing new. Everyone takes them – salaried workers, business people, even musicians get grants. It is encouraged by financial greats sometimes, to take one to scale up. However most don't have the required collateral to be given a traditional loan by the bank.
That's where these apps come in: because with something as simple as your BVN (for Nigeria) and a great credit report, you can have access to thousands of naira literally! No wonder they are such a huge hit.
What are the top loan apps in Nigeria in 2022
The Good
We have quite a few, but the ones listed below are the ones that will help you sleep better at night. In no particular order, we have:
Branch (only available on Android, low interest rate, and over 10 million downloads.)
Carbon (formerly called Paylater, now a microfinance bank and nice IOS app too)
Aella Credit
Palm Credit
Quick Check
Migo Loan (Accessible via USSD  just type *561# on ANY mobile and you're good)
Okash (Formerly bad, but now seem to have gotten sense)
The loan apps above give a minimum of 30 days, and from the play store reviews, seem to have a good report. It is interesting to note that out of the 7 listed above, only Carbon and Aella Credit have iOS App versions. Weird, right?
The Bad
I can't say because I've only researched about them, but bad loan apps have
7 to 14 days duration
High interest rate
High service charge
NO customer service
Bad mannerisms
They have a TON of paid fake reviews.
Most of these apps have been taken down from the Play Store, but some (that have android phones) still find a way to download these apps and get scammed or treated unfairly. I get that it is desperation that causes most to use them, but nonetheless, apply caution.
Bank Loan or Loan Apps?
Ok, so which one should you do? Most revert to loan apps in nigeria in 2022 because they don't qualify for the traditional bank loan which requires a LOT of paperwork and wahala. (Nigerian word for 'trouble'.)
A traditional term loan is financing provided a bank that provides financing that is paid back incrementally over a fixed period of term. The term associated with a bank loan is generally set between 1-25 years (depending upon use) with repayments made monthly.  (Source)
Banks usually require strong personal and/or business credit scores, a personal guarantee, collateral, and healthy financials. Applying also takes significant effort and time — completing the process can take from one to three months.
It is the speed of these loan apps that have made them quite the success over traditional bank loans.
The Ugly Consequence – Bad Credit.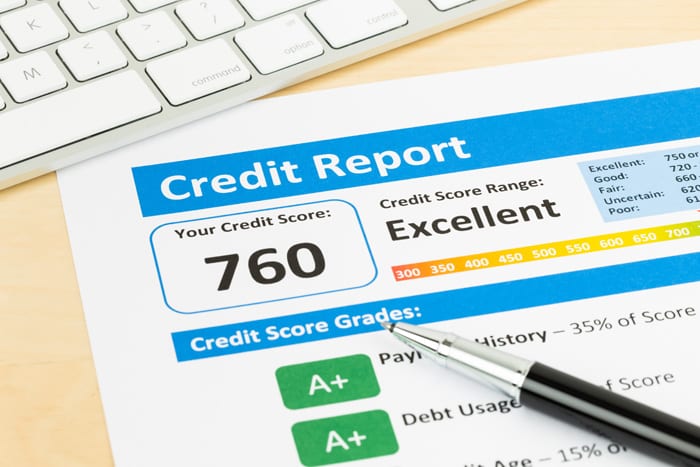 A lot of people have taken these loan apps without the thought to pay back, which isn't great. Why? There's a really nasty consequence attached for defaulters: Bad credit.
Every one in Nigeria and the world in general has a credit report. Think of it like a loan currency.
A credit report is a statement that has information about your credit activity and current credit situation such as loan paying history and the status of your credit accounts.
Lenders use these reports to help them decide if they will loan you money, what interest rates they will offer you. Lenders also use your credit report to determine whether you continue to meet the terms of an existing credit account. (Source)
How do you know your credit report?
Every Nigerian is entitled to one free Credit report every year from any registered Nigerian Credit Bureau. To get a free credit report in Nigeria, use any of the following sources: Dial the USSD code *565*8# on your mobile phone to get instant Credit reports from CRC Credit Bureau.
This is especially important if you patronize loan apps in Nigeria in 2022.
What does a Credit Score look like?
Credit score factors shape the credit score and the lower your score, the riskier it is for lenders. A credit score is basically a 3-digit number that has the minimum being 300 and the maximum, 850. In calculating the credit score, the following are the standard measures:
Excellent 800-above
Very Good 750-799
Good 700-749
Fair 650-699
Poor 600-649
Very Bad 300-599
The score is calculated based on your payment history and other factors, so if you patronize loan apps in Nigeria in 2022, pay attention to your credit history and score. That is if you want to do something meaningful with money.
Credit Agencies in Nigeria
There are 2 companies in Nigeria we know of where you can currently check your credit rating and history licensed by SEC (Securities and Exchange Commission): these are,
First Credit
CRC
Follow up with them by checking their websites.
Conclusion
In a nutshell, apply caution when applying for non collateral loans using loan apps in Nigeria. Make sure you pay on time in order to maintain a good credit rating.
Z
Related Posts