Things to Check when buying a USED iPhone in 2022. We're nice like that.
Why buy a used iPhone?
Everyone wants an iPhone – at least most people I know do. But iPhones don't come cheap, and so some would rather patronise the used iPhone market. But buying a used iPhone means that it could be stolen, fake or damaged – so this is a guide to help you know for things to check when buying a used iPhone in 2022.
This is a sequel to the post on things to check when buying a used MacBook in 2022.
What Kind of iPhone is worth buying used?
Any iPhone from iPhone 6S is a great option. I prefer iPhones, because unlike Androids which sees updates end after 2 years, they will be updated for years and years to come, so you're safe. From Nov 2021, the iPhone 4s will stop receiving WhatsApp updates, so don't get that.
You can get an
iPhone 6S
iPhone 7,
iPhone 8
iPhone X, XS or XS Max, XR
iPhone 11, 12
iPhone 13.
Things to check when buying a used iPhone.
1. – Check that the phone is not stolen.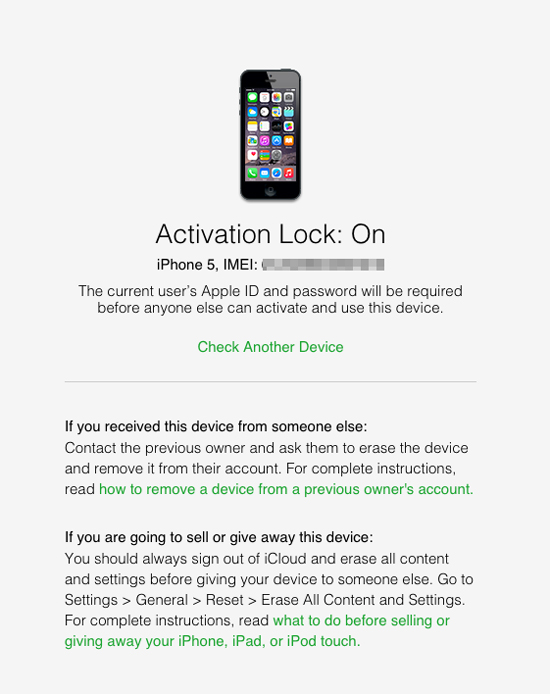 Apple prevents stolen iPhones from being activated by new users with its Activation Lock feature, which is turned on when Find My iPhone is activated. But you'll only know if a phone is Activation Locked after you buy it when you can't unlock the iCloud-locked iPhone.
To check if an iPhone is stolen, you need an IMEI number which you can get by dealing *#06#. It is usually a 15-digit number.
When you have the number, go to the CTIA Stolen Phone Checker website and enter the IMEI number into the field provided.
The website returns a green Not reported lost or stolen or a red notice that the phone has been reported as lost or stolen.
If it is Red, find another iPhone.
Insist that the seller activates the iPhone by entering their password. Activation Lock can be removed from an iPhone by disabling "Find My iPhone" under Settings > [Owner's Name] > Find My.
2. – Check that the phone is not Carrier locked.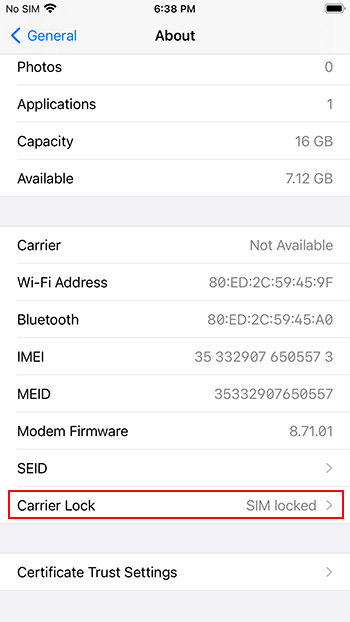 This is one of the reasons why buying a used iPhone online is a bad idea. To find out if your phone is carrier locked, do the following:
Open the Settings app on the iPhone in question.
Scroll down and tap General.
Tap About.
Scroll to the bottom and look for Carrier Lock. If it says No SIM restrictions, then your iPhone is unlocked and you're free to use any carrier or cell service.
3. – Check the Battery Life.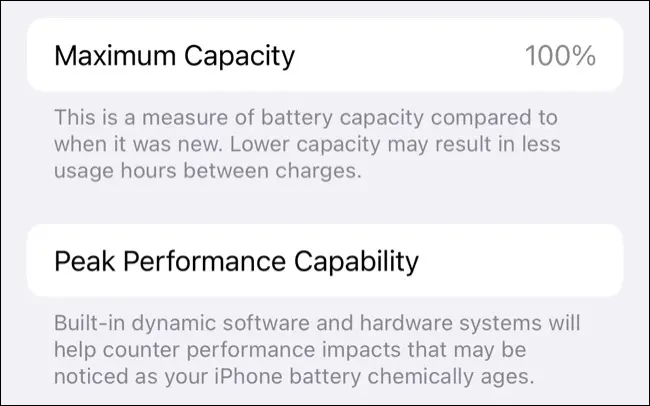 Unlike android phones, iPhone batteries are difficult – if not impossible to change, so when buying a used iPhone, it is a great idea to check the battery life first. Anything less than 80% isn't ideal.
Go to Settings > Battery.
Tap Battery Health. iPhone displays information about your battery's capacity, peak performance, and whether your battery needs to be serviced.
TIP: If possible, check that the iPhone charges normally too; consider carrying a portable battery and Lightning cable if you have them.
If the seller advertises that the battery has been replaced recently, you can check the parts and service history to verify whether or not a genuine Apple part was used. Head to Settings > General > About and look for the relevant section beneath the "Model Number" field.

4. – Check other peripherals
Things like Face ID, Water Damage, Microphone, Speakers, side buttons, mute switch etc are not so easy to detect esp as you're buying a used iPhone, so you have to be a bit smart about that one. Of course, since its a used iPhone no one expects it to be perfect, but all the same, you want to get value for your money, so it is better to be safe than sorry.
You can easily test the microphone by recording something using Apple's built-in Voice Memos app. Test the speaker by playing back the recording, previewing a ringtone under Settings > Sounds & Haptics.
It's also a good idea to check the earpiece volume, and the only way of doing so is by making a phone call.
5. – Is it a used or refurbished iPhone?
When buying a used iPhone, you can check whether your iPhone is a refurbished model by heading to Settings > General > About and looking at the "Model Number" entry.
If this number starts with an F, it's been refurbished by Apple or a carrier.
It's not necessarily a bad thing, but it's nice to know.
Risks When Buying Second-Hand iPhones
iPhone metadata, such as the IMEI number, doesn't change with ownership. With this, if any fraudulent or unlawful activities were done on the device by previous owners, you may be contacted by authorities to prove your innocence.
Additionally, it's becoming increasingly common to find very authentic-looking fake electronic devices. One of the reasons why many second-hand electronics are so cheap is that some of their parts may no longer be original. While these "iPhones" may initially run well, they won't be able to run optimally for their intended lifespan.
I guess it's down to due diligence, and luck.
Hope this helps.



Recommended Reading: