No need to waste money and buy ringtones. Let me show you quickly how to turn a song on iPhone library to a ringtone (iPhone 6,7,8,X and XR).

Things you will need:
A PC or Mac
Cable
Your iPhone
iTunes installed.
Step 1: Choose and duplicate your desired song
Step one on how to turn a song on iPhone library to a ringtone is to open up iTunes and choose the song you'd like to use as a ringtone. Click on the My Music tab, right click on the selected song, choose Get Info, then click Options.
Choose your desired time settings for Start and Stop. Note that it can only be thirty seconds as ringtones on iPhones are 30 seconds then click OK. You won't be deleting anything on the actual file. This is just a copy.
Now highlight the same song, go up to File at the top of the screen and select Create New Version>Create AAC version.
iTunes will duplicate the track, with the new duplicate being just 30 seconds. That's the one we'll use for our ringtone.
Step 2: Change the extension

In our step 2 of how to turn a song on iPhone library to a ringtone,
Right click the new song that was duplicated and select Show in Windows Explorer (if you're on a PC). To use it as a ringtone we'll need to convert the file type from .m4a to .m4r, which simply just changing the extension from m4a (the new AAC extension) to m4r. If you're asked for confirmation, just click ok.
Step 3: Import the track to iTunes as a ringtone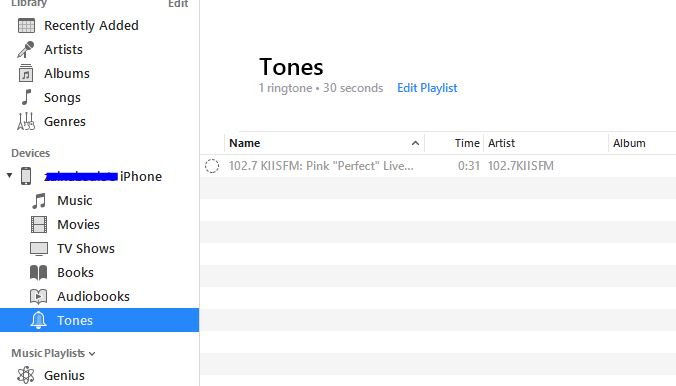 To add the new .m4r ringtone file to your iPhone, connect your device to your computer using a lightning-to-USB cable. Then, in case you haven't done this when setting up iTunes, go select the iPhone icon in the upper-left corner, go to the Summary section and scroll down to Options. Check the box beside Manually manage music and videos and click Apply.
Now back to our mini tutorial, drag the .m4r file into the Tones tab located under On My Device, which will automatically sync the ringtone with your iPhone. Once inside click Sync Tones>Selected tones>then the track you've created. Finally go to the bottom right hand corner and click Apply.
Set your new ringtone
All that remains to be done now is to go to Go to Settings > Sounds > Ringtone and set your new tune!
Simple!
An Alternative Method on How to turn a song on iPhone library to a ringtone.
Things you'll need:
Realplayer Trimmer
Real Player Converter
iTunes
Cable
To be honest the first method was long and annoying, so I did it my way.
1. First, I selected my song and trimmed it using RealTimes Trimmer. I think it's free. Then I saved my trimmed 30 seconds mp3 on my desktop.
2. Then I used the realplayer converter to convert from mp3 to AAC. Any app will do, I think.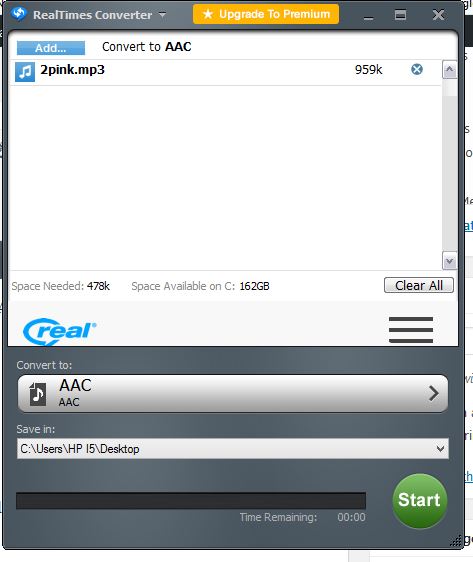 3. And then on the desktop I just renamed the file from m4a to m4r like in the step in the first section above.
4. And then I imported to iTunes and synced.
5. I have my ringtone.
So you see, for real when you get the hang of it, it's not really that bad. Hope this helps you know how to turn a song on iPhone library to a ringtone!
Zee
Recommended reading: