Affiliate marketing is the key to generating income for yourself as a blogger or as one who generally has interest online. Here are my Best Affiliate Programs to join in 2021 to get you started!

What is affiliate marketing?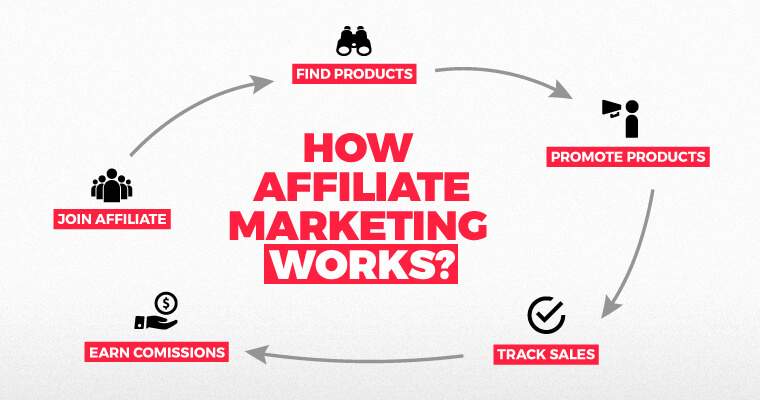 In a nutshell:
Merchants sell directly from their websites. Affiliates, meanwhile, place links to merchants on their websites; if someone clicks one of these links and then makes a purchase, the affiliate gets paid a small commission. Sometimes, instead of getting these links manually from the merchant, the affiliate joins a program – which lists more than one merchant – and gets paid in a cohesive way.

Best Affiliate Programs to join
There are major group affiliate programs and individual affiliate programs which we will cover later, however let's start with the top and largest affiliate programs you may want to join.
1. Amazon Associates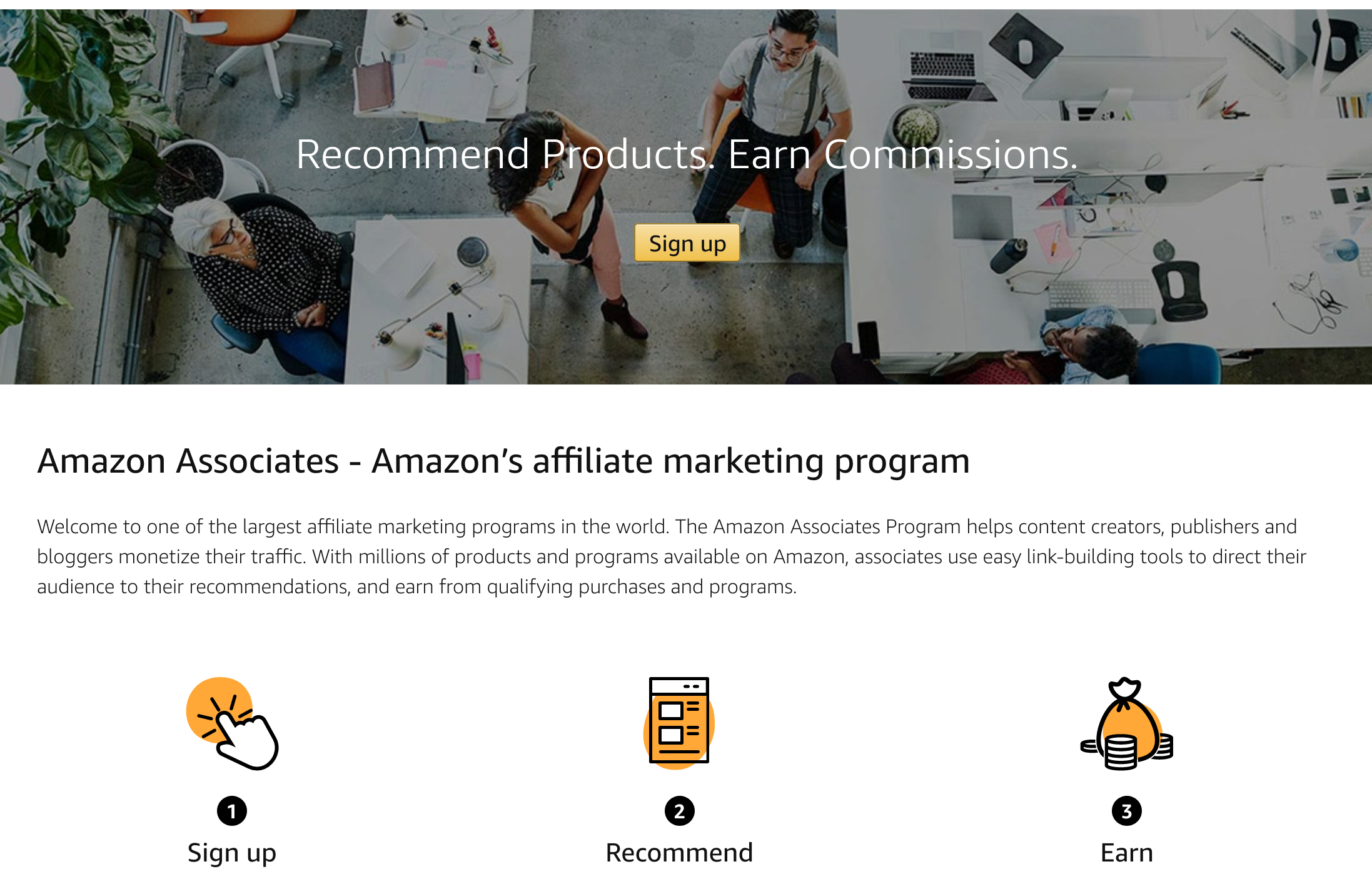 The Amazon affiliate program, also called "Amazon Associates" can be an easy way to monetize your website or blog.
It is free to join, and once accepted to the program you can sell any Amazon product, including third party ones without getting into individual programs. You also get the opportunity to get commissions on not only the specific product that was advertised, but any other purchases that are made at Amazon for 24 hours post referral.
Being an Amazon Associate is a great way to monetize passion projects or make supplementary income from your brand. However, Amazon has guidelines for associates to follow, so it's best to understand those before you dive in. Noncompliance may result in being banned from the program.
How to Become an Amazon Affiliate
Create a website or blog.
Visit the Amazon Associates homepage and apply to become an affiliate.
If accepted, go ahead and build your Amazon Associates profile.
Start creating Amazon Affiliate links creatively.
Note: I should mention that the final stage of the application, which involves a phone call will prove difficult if you live in Nigeria, as per our wahala, but there are always creative workarounds.
See the:
That's it!
2. Awin

Awin isn't your typical online marketplace like Amazon or Etsy; the site has several partners and over 13,000 advertisers.
Awin offers several digital products or services under several niches, meaning that an affiliate is spoilt for choice while picking a product to promote.
As a marketplace, the portal is perfect for content creators, website owners, influencers and technology-based partners to advertise their products and create profitable networks.
The commission offered by Awin is based on cost per acquisition or action (CPA), where affiliates are paid for certain actions done by customers visiting their sites, such as subscribing to emails, clicking on certain advertisements, filling forms or making a purchase.
Signing up on Awin is free of cost. You will be required to pay a $5 fee while signing up but this is refunded once your application is approved. The portal makes all its payments via PayPal on a bi-monthly or monthly basis.
Overall, though, despite there being such a huge amount of choice the platform is actually quite easy to use, though applying for individual services can be quite time consuming, especially if you think your website(s) might be fit for a number of different companies.
You can sign up for AWIN here.
3. ShareASale
ShareASale is another affiliate marketer, based in the River North neighborhood in Chicago, IL USA with a longstanding reputation across eighteen years, and were acquired last year by Awin, an international affiliate marketer.
ShareASale services two customer sets in affiliate marketing: the affiliate, and the merchant. Affiliates use ShareASale to find products to promote, and earn commission for referrals on those products.
They feature a large catalog of products to partner with from beauty supplies, to branded sports gear, luxury goods, and eyewear – almost 5,000 vendors in total, making it easy to find products that tie into your site.
With so many options, ShareASale uses a Power Rank system to clue you in to the most popular vendors. The signup process to get started has no cost, and is quite painless, with owner's of multiple sites able sign them all up in 'one fell swoop.'
Sign up for shareasale here.
See:
4. Clickbank
Clickbank is a major affiliate marketer which has been around for years, with 200 million customers.
ClickBank is also slightly different from most other networks because it focuses primarily on digital products, although they do also feature some physical products these days.
No matter how good you are at promoting if you drive traffic to a sales page that doesn't sell, you will not make much money.
ClickBank Pricing starts at $49.95. Vendors that want to sell their products in ClickBank are charged a one-time activation fee amounting to $49.95. While there are no monthly fees, the platform does exactly charge a pay period processing fee of $2.50. There are no charges for affiliates.
The downside of Clickbank is most of the products for sale are eBooks, and while they span several categories, most are lower quality offerings, without name brand recognition.
ClickBank Payment Methods
ClickBank does not pay out via PayPal. Payments are only issued via the following methods.
Check: When you choose to receive payment by check, ClickBank mails a paper check to the address listed in your account. The check is made out to the payee name listed in your account.
Direct Deposit: When you choose to receive your payment via direct deposit, ClickBank transfers your payment directly to your bank account.
Wire Transfer: When you select this payment method, ClickBank transfers payment to you by wire. This option is available for countries not served by international direct deposit.
Payoneer: When you select this option, ClickBank sends your funds via Payoneer, an international money transfer service.
I'm a staunch advocate of Payoneer, because this is the major way to earn you live in a third world country, so yes please!
See:
5. CJ Affiliate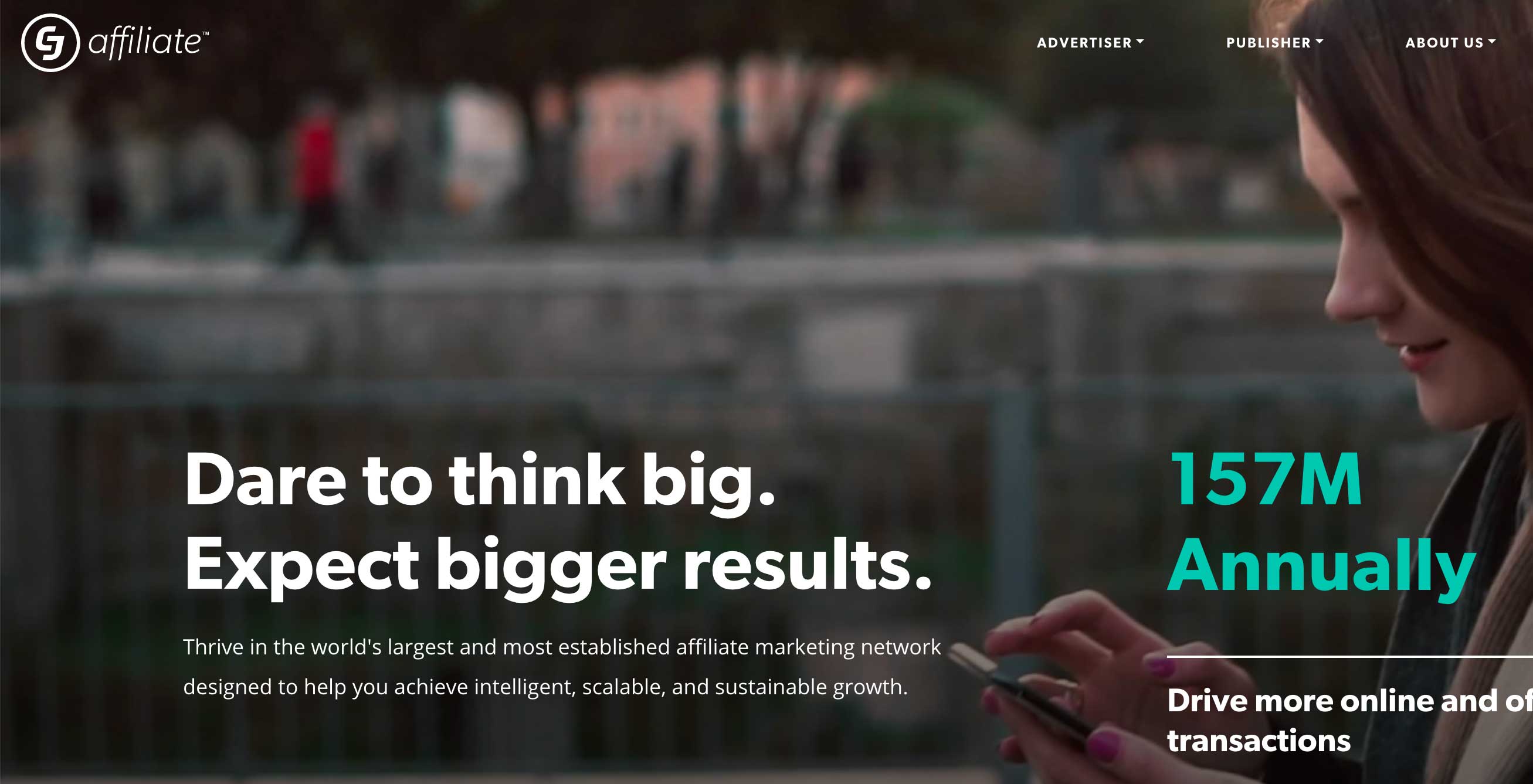 CV Affiliate, formerly known as Commission Junction is an online marketplace that brings advertisers and publishers together by acting as an intermediary. Thus they make the whole process of getting a commission easier. CJ has still got probably the best selection of big brand names present on any affiliate network.
As a publisher, you get paid via direct deposit, check, or Payoneer (for non-US folks). CJ Affiliate pays out within 20 days of the end of the month, as long as you have a minimum payment threshold of US$50 (Direct Deposit) or US$100 (Check). Commissions from multiple programs will be put together in one account.
There is – generally speaking – a high barrier to entry for most programs on CJ – You need to generate sales on the network before being approved, but you can't generate sales without first being accepted to at least one program.
Other affiliate marketing programs to check out
There are a number of other affiliate marketing programs, not as stressful as the ones above, and are really nice. For example:
Google Adsense
This may be seen less of an affiliate program as much as an advertising solution. However, if you're looking to monetize your website you should probably look to Google Adsense as one of, if not the main, source of income for those pages. The payout depends a lot on your traffic though.
eBay partner network
This is specific to the eBay platform, a huge online marketplace populated by many small sellers. The advantage here is that you can list eBay products and be paid for any link clickthroughs that result in sales, without having to actually market any products directly through eBay itself.
You Don't Need a Website To Be An Affiliate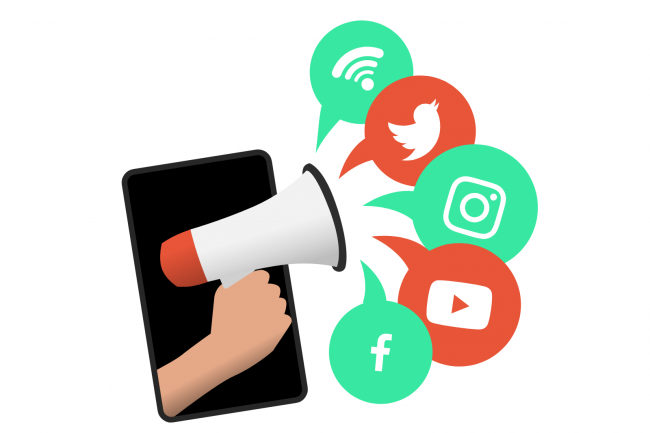 Yes, you read that right. You can use the links in your social media bio, or YouTube Description to promote your affiliates (make sure you follow the rules) and you're good to go.
Conclusion
Anyone can become an affiliate online, but you need a huge dose of SEO, Traffic and luck to start making serious money online this way. I would advice reading a whole lot about Best Affiliate Programs to join before joining one.
Absolutely for affiliate marketing, you don't need to have a website, you only need traffic or audience and it may be on your YouTube channel, Instagram, or Facebook. What is must only to paste the affiliate link on your post for verifying the sales made through your post or video.
Here's to a lovely year.
Zee/