I've always been interested in drop shipping. I follow a lot of guys on social media who do this as a business, so I decided to know more. So here's a Brief Introduction to Dropshipping.
What is Drop Shipping?
Dropshipping is a retail fulfillment method where a store doesn't keep the products it sells in stock. Instead, when a store sells a product, it purchases the item from a third party and has it shipped directly to the customer.
The biggest difference between dropshipping and the standard retail model is that the selling merchant doesn't stock or own inventory. Instead, the merchant purchases inventory as needed from a third party – usually a wholesaler or manufacturer – to fulfill orders. – Shopify
Should I start a dropshipping business?
While it doesn't take a lot of startup funds to launch a dropshipping business, it will require an immense amount of hard work.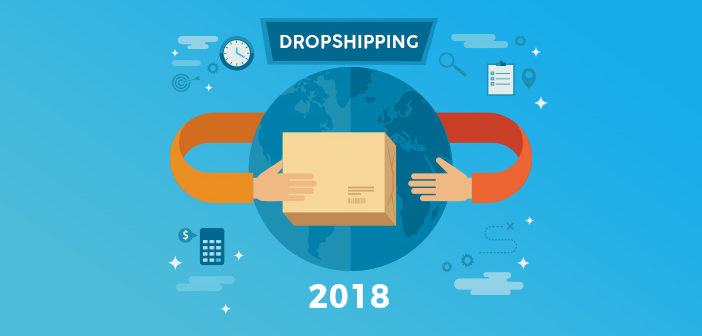 Select a niche.
Perform competition research.
Secure a supplier.
Build your e-commerce website.
Create a customer acquisition plan.
Analyze and optimize.
Drop shipping is an extremely popular business model for new entrepreneurs, especially Gen Zers and Millennials, due to internet marketing skills far outweighing financial capacity.
Since you don't need to stock or handle the items you are selling, it's possible to start a drop shipping businesswith limited funds.
Advantages of Dropshipping
Low Risk: Money does not need to be paid upfront to acquire the inventory which means that if the business does not pan out, the only money you have lost is what you paid to get your website started.
Low starting cost: You can start selling without a lot of early investment because you don't have to buy wholesale or cover the cost of manufacturing your own products.
Scalability: Test products and add new ones quickly without bearing the burden of ordering in bulk and having something fail (which ties up valuable time and capital expenditure).
Few skills needed:Few skills are needed to have a successful dropshipping business. A dropshipper needs to be great at marketing, administrative tasks and providing excellent customer service. If a dropshipper can master those three skills they can achieve great success. With great marketing skills they can attract more customers. – Amazon
Disadvantages of Drop Shipping
Low Stock – If you stock all your own items, it's relatively simple to keep track of which items are in and out of stock. But when you're sourcing from multiple warehouses, which are also fulfilling orders for other merchants, inventory changes on a daily basis.
Unreliable vendors: The best and worst part of drop shipping is that you rely on your vendors to always have in-stock products and to make correct shipments. But, what if they don't have an item in stock that you just sold? Or, their shipment doesn't make it to the customer?
It's your job to FIX IT. Ouch. The vendor is invisible to your customers, remember? Ultimately, it's your responsibility to deal with these situations and cover costs when you need to.
Shipping costs:Shipping costs can total up quick when you're using different vendors to ship different parts of one order, or product. If not handled strategically, drop shipping isn't cost-effective for you anymore.
Increase in Cost of Goods Sold: Stocking retailers are usually paying less than a drop shipping retailer who is selling the exact same item. Stocking retailers usually get better pricing, marketing incentives, additional bonuses, inside information about the product line, access to deals, among many other advantages. This is because they have a direct relationship with the manufacturer who makes the products they sell.
Increased Customer Service Issues: Although drop shipping saves your company time by removing the responsibility of shipping, it also takes a big part of the customer experience out of your control. Unless you know when your product is being shipped out, the tracking information, and the arrival time, there's no way for you to guarantee that a product has arrived as described and on-time. Additionally, when a customer calls you to complain or ask questions about their shipments, the resolution process is much slower as you do not often have the necessary information on hand.
So is Drop Shipping the answer?
Dropshipping isn't a perfect, stress-free way to build a successful business. I certainly wouldn't do it, esp since I live in Nigeria and the wahala of currency exchange is enough headache, but surely you may want to try it, no? I hope it has been brief enough!
Z