Very recently I started building some sites with WordPress. Before, I was a hand-coder and css freak through and through. But I realized that I built sites faster and saved more time, and money. So…I went on a search via google, to ask,
"Is there any benefits in having a static HTML site over a WordPress site?"
First,
What is WordPress?
WordPress is a Content Management System (CMS). Content Management Systems allow YOU or your client to manage your website from a user friendly interface.
You can make all the changes on your website from an admin area which is quite easy to understand, even for absolute beginners.
WordPress is used by 59.6% of all the websites whose content management system we know. This is 26.6% of all websites. (1)
What is Static HTML?
HTML is the markup language used to display web pages. Most websites on the internet use HTML with a variety of markup and scripting languages to create web pages.
Typically you will need to hire a web developer to create an HTML website for your business. They will use HTML, CSS, JavaScript and other technologies to build your website.
Advantages of Using WordPress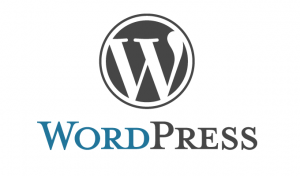 Easy to Update – You can simply login to your WordPress site and add new pages without paying your developer. WordPress is easy to use and has an intuitive user interface, which makes it easy for you to create or update pages on your site.
Ownership – You get full control of your website. You can make any changes you want, and there is no limit on how much your site can grow.
Disadvantages of Using WordPress
Modification requires knowledge of PHP – Operations like removing a date field requires some understanding of PHP language. It is the case for most of such modifications.
Graphics modification requires knowledge of CSS and HTML – Although there are plenty templates available on the homepage, most of them are very alike. To create a unique look, you need to know CSS and HTML.
Plugins and efficiency – To compete with Joomla! or Drupal, WordPress needs plenty of plugins to be installed. Unfortunately these plugins influence the script's efficiency and not in a good way. Another problem arises when you need to choose a plugin for a specific functionality. Among all the thousands of plugins, most of them have their clones. It means, that any given functionality can be added by several different plugins created by different authors. Sometimes choosing the right one may take quite some time.
Advantages of a HTML Website
Little to No Maintenance – Once your website is live, you do not need to install any updates or regularly backup. If nothing is changed, you can just backup your website once and forget about it.
Low Requirements – HTML websites don't need servers with PHP or MySQL installed on them. They can run on cheaper server with low resources. Although most good web hosting companies offer PHP and MySQL support.
Disadvantages of a HTML Website
No Updates – Unless you know HTML/CSS, static HTML websites can be very difficult to update for beginners. You will need to hire a developer even for smaller tasks like adding new pages, updating old content, or uploading videos or images.
No Additional Features – If your business grows and you want to add a feature to your website like a store, a survey or poll, a gallery, etc. All of this would require you to hire a developer and in most cases they would recommend you to move to WordPress.
Costs – Considering that you will have to hire people even for smallest tasks, the cost of a HTML website could get much higher than a WordPress website.
The Conclusion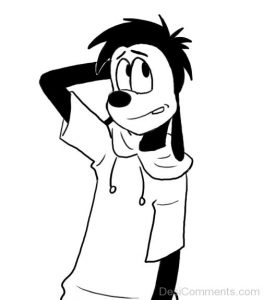 When building a static website which does not need to be changed often or require dynamic content, HTML5 is perfect plus it gives flexibility in terms of customization. And your sites won't ALL look alike. 🙂
But if you're looking for a more interactive website that can be changed often, perhaps with blog interaction with your visitors, or easy management of dynamic content many of which come with 1-click install. If this is the case, you have limited technical skills, and you don't mind a slightly higher price tag or a loss to specific customization options, WordPress may well be the way to go.
Personally, for me as a designer, I would go with HTML. That's if the client is paying well, and will need many customizations. It's a bit more pricey, but way preferable. I only go with WordPress if they want to update by themselves or something related.
So which would you choose??
Kisses.
Z