Social network advertising, also social media targeting is a group of terms that are used to describe forms of online advertising that focus on social networking services. One of the major benefits of this type of advertising is that advertisers can take advantage of the users' demographic information and target their ads appropriately. (Wikipedia)
Social network advertising is not necessarily the same as social media advertising. Social media targeting is a method of optimizing social media advertising by using profile data to deliver advertisements directly to individual users. Social media targeting refers to the process of matching social network users to target groups that have been specified by the advertiser.
Social media advertising helps businesses find new potential clients by using users' own shared information to identify interest. Rather than reactively targeting users who search a certain term, social media advertising proactively targets relevant users before they even begin their search.

Last year, internet advertising surpassed newspaper advertising spending for the first time. Advertisers spent $5.1 billion on social media advertising in 2013 and this figure is expected to exceed $14 billion by 2018. In the third quarter of 2014, Facebook brought in $2.96 billion in advertising revenue, 66 percent of which came from mobile ads. Twitter generated 85% of its total revenue from mobile advertising in the same quarter, representing about $320 million.
Available Platforms
Twitter Ads
Facebook Ads
Google Adwords
Instagram Ads
LinkedIn Ads
BBM Ads
Pinterest Ads
For this post though, we'll focus on the first 3.
Indepth Look: Twitter Ads
For users, Twitter's all about the moment. For marketers, Twitter's increasingly about hijacking the moment from competitors through the social site's Promoted Tweet ads.
You may see different kinds of ads on Twitter, such as: Promoted Tweets, Promoted Accounts, and Promoted Trends. We may show these ads to you when you are logged in or logged out of Twitter. They are clearly marked with a "promoted" icon. You can interact with promoted content in much the same way as organic content. If you follow, like, or Retweet content on Twitter, including promoted content, your followers may see your name associated with that content.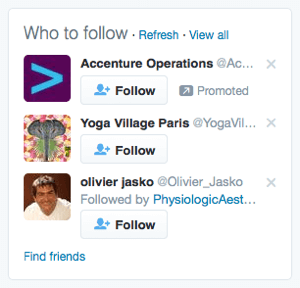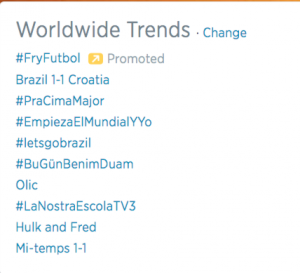 So which should you use, you ask? I don't know. If you want more followers, use the promoted accounts, if you want more attention for your tweets, use the promoted tweets. I wouldn't recommend the promoted trends if you aren't a big brand with loads of cash to spend because I heard it was close to $200,000 to start. The others are pay according to your budget.
Indepth Look: Facebook Ads
Facebook has one of the more complex social advertising platforms, with a whole array of targeting options.
More than 1.4 billion people use Facebook to connect with what matters to them, and more than 900 million visit every day. When you run a Facebook Advert, you choose the audiences that see it by location, age, interests and more.
With Facebook Adverts, you choose the type of people you want to reach and we deliver your adverts to them. This makes your adverts more relevant for the people who see them, and brings you real results.
The main categories are based on objective. They are:
Page Post Engagement: Promote well-performing posts
Page Likes: Get Likes for your page and grow your audience
Clicks to website: Get people to visit your website. 
Website conversions: Promote specific conversions for your website.
Video Views: Create ads that increase views on a video 
App Installs: Get people to install your mobile or desktop app 
App Engagement: Get people to use your desktop app
Offer Claims: Create offers for people to claim in your store
Event Responses: Increase event attendance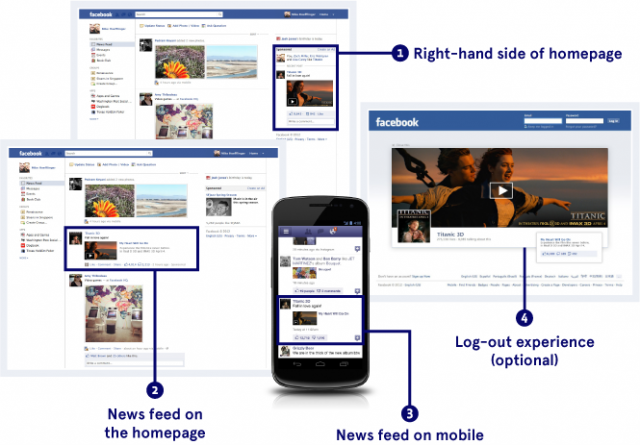 People argue that Facebook reaches more people. I argue that Facebook is more expensive. In the end, it still boils down to your preference. My theory is this: If what you're promoting is on Facebook, such as a coupon, a page, a video, then by all means go there. If not, explore other options. Not everyone is a fan of Facebook!
Indepth Look: Google Ads
Google Ads, sometimes called Google Adwords. For most, this is Google's income generator and cash cow.
In a nutshell, AdWords is Google's paid advertising product. Have you ever seen those ads that appear at the top or side of your screen? Those are AdWords ads that a company paid for so that people will notice their business whenever they're searching Google. And, they only have to pay whenever someone clicks on the ad. This is known as cost-per-click advertising (CPC). They are even on this blog if you look carefully.
As you browse the Internet, read your email, and shop online, you've probably noticed Google ads on these sites related to what you're searching for or viewing. For example, your Google Search results page may show text ads similar to a search phrase you just typed; or, your favorite blog may show interactive ads related to the content on the page. Google ads can also appear on Gmail, Google Earth, and Google Maps.
Businesses advertise on Google with Google Ads in order to gain brand exposure and attract qualified visitors to their websites. In order to create Google ads, advertisers must use AdWords, Google's advertising platform. Different search engines use different advertising platforms- creating Yahoo ads requires using Yahoo! Advertising, and Bing uses Microsoft AdCenter.
Back on October 23, 2000 Google changed online marketing forever when it launched its 'Self-Service Advertising Program.' Just over a decade later, Google was making a whooping $42 billion in revenue off of its advertising program. Today, we know this as Google AdWords. And, it's become a vital part of many successful online businesses. – FORBES.
One of the main advantages that online marketing has over traditional marketing channels, like TV or print, is that it's extremely easy to measure. However, it can be a challenge to effectively measure your SEO campaign since you can't always get a precise measurement on what increased or decreased your rankings.
AdWords is also flexible because it has customizable options for your campaign to suit your particular needs.
Also consider this. YouTube has over 1 billion uniques a month as well as several billion views a day. If you were to compare that to search engines, it would rank second and it's also 2X bigger than Bing and Yahoo search combined. So, why wouldn't you want your ads to be seen where the people are?
Zee