Yesterday it was the Blackberry KeyONE, and today it's the Nokia 3310. Seems it's the era for comebacks.
Remember the Nokia 3310? I do! This was waaaay before the iPhone, Samsungs and even HTCs. When it was first introduced in 2000, the phone sold more than 120 million copies! Now the 3310 is making a nostalgic return in the form of a more modern variant, thanks to Nokia-branded phone maker HMD.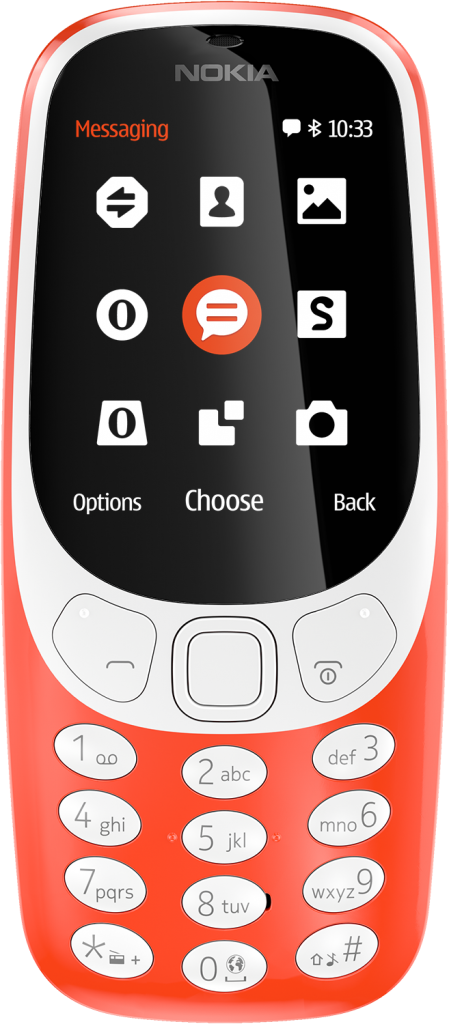 The new Nokia 3310 takes the iconic silhouette of the original and reimagines it for 2017. The custom designed user interface brings a fresh look to a classic, whilst the 2.4" polarized and curved screen window makes for better readability in sunlight.
With the new Nokia 3310, you can actually leave your home without a charger. It comes with a long-lasting battery, so you can talk all day, or leave the phone on standby for up to a month. When needed, a Micro-USB port makes charging simple.
Nokia 3310 features at a glance
Beautiful push buttons and iconic, shaped design
2 MP camera with LED flash for simple snaps
Headphone jack for your tunes
2.4" curved window with polarized layer for better readability in sunlight
Available as both single SIM and dual SIM variants
2G connectivity for calling and texting
All-new UI with nods to the original
Awesome battery life, with up to 22 hours talk time
FM radio and MP3 player for music
16 MB Internal storage plus a MicroSD card slot with support up to 32 GB (Memory card sold separately)
Removable 1200 mAh battery
Max. talk time of up to 22.1 hours
Nokia Series 30+ Operating System
See full specs on their website
The Nokia 3310 will be available in the second quarter of 2017 for a little over $50. In Nigerian Naira, that's about N26,000. Quite high, for a low-end phone.