Pishon Design Studio is offering a no-holds barred, intensive 3-Day Web Design Training from October 7-9th 2021. 
You will learn how to:
Build websites the right way. (Our tool of choice is WordPress.)
SEO strategies and finding customers on Google with relevant case studies.
Register domain names, emails and hosting
Primarily make web design one of your sources of income.
Bonus: Creating website worthy images with photoshop.
Registration fee is N100k/person for the 3 days. 
Date: 7th-9th October 2021. Time: 10am – 3pm each day.
Location: Abuja. 
Venue and time will be communicated to you after payment. 
(or SMS 08086816356)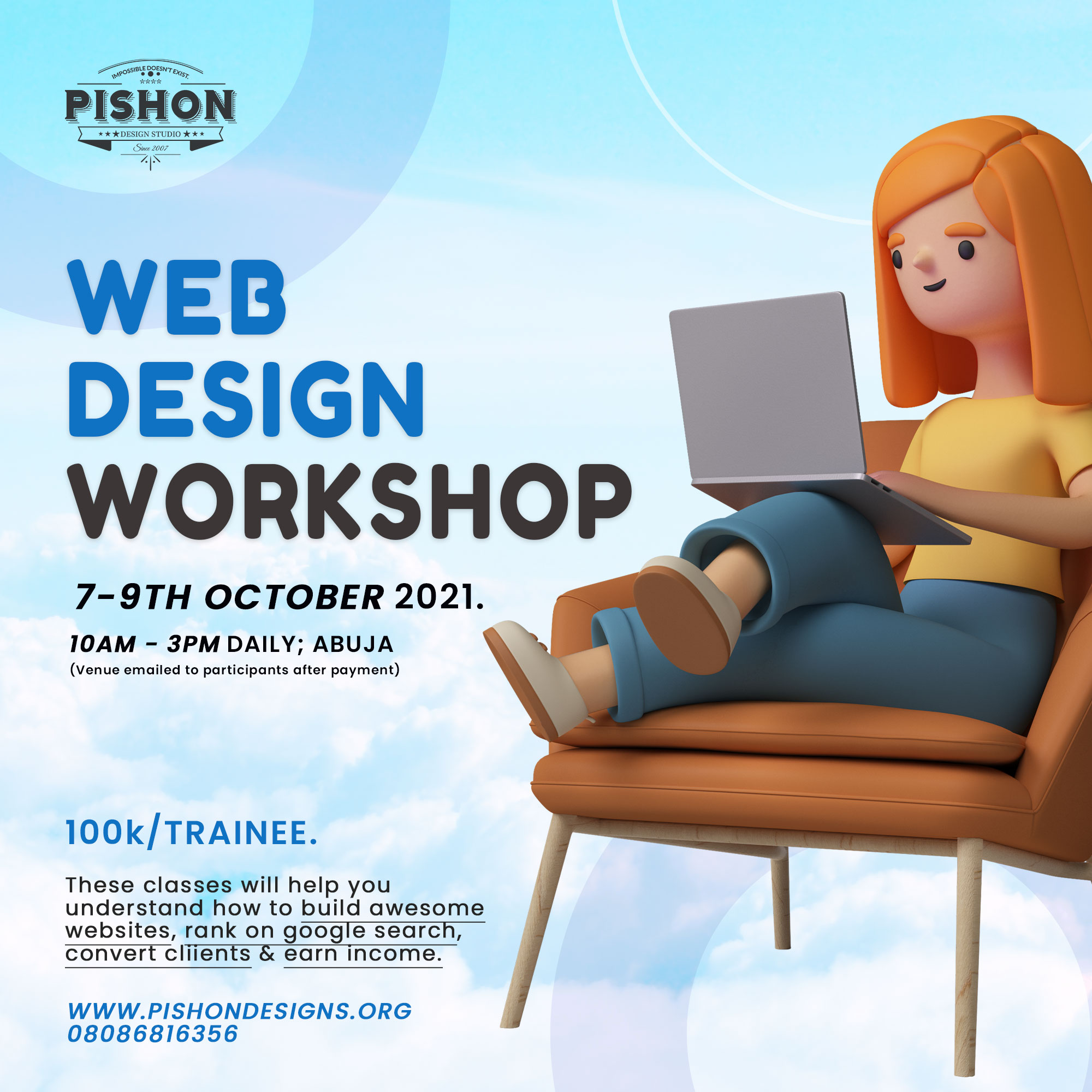 About Pishon Design Studio
We help businesses solidify their brand statements and build great digital experiences. Our clients: International Alert/UN Women, USAID-EWASH, Southern University USA, Stanel Group, etc. See our portfolio here.
Follow us on Instagram
WhatsApp us on 08086816356 for full details or for our account number.