The Overflow: Your Tech Companion for Non-Techies, V3 is here!
Hey fam! We are excited to announce the release of the 3rd edition of The Overflow, our tech magazine for non-techies. Our mission is to make technology accessible and understandable for everyone, and we believe that this issue is our best one yet.
The Overflow is a tech-themed magazine, designed for geeks, newbies and even the casual, not-so interested tiktok user who wants to take that first step in understanding tech and what makes this huge industry succeed.
You can expect to find:
Feature stories on the latest tech trends: We have curated some of the most interesting and relevant stories on technology, including AI, cybersecurity, and more.
Practical advice: Because Tech can be confusing and overwhelming, we included practical tips and advice that you can use in your daily life on the internet.

 

Beautiful visuals: Technology is not just about information, but also about aesthetics. We created beautiful visuals to enhance your reading experience.
The Overflow is now available for purchase on our website for just $25. This is a one-time purchase, so you can access the content at any time, and it's yours to keep forever.
To get your copy of The Overflow's 3rd edition, simply buy here. Once your purchase is complete, you will receive a link to download the edition.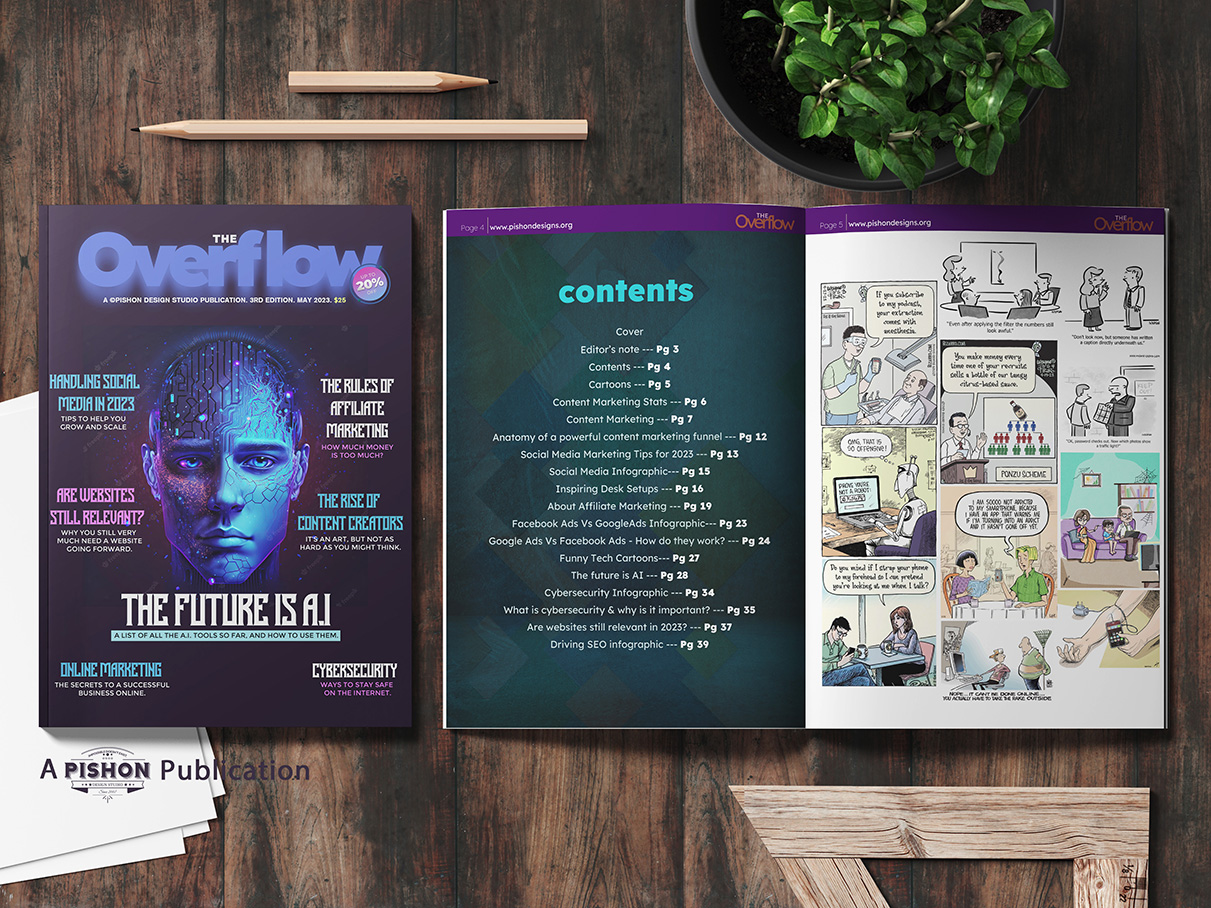 Thank you for your continued support, and we can't wait for you to read the latest edition of The Overflow.
Zainab S.