At a Press Conference in Barcelona 2 nights ago, BlackBerry & TCL – the new people in charge of Blackberry Hardware announced all of the details about its KEYone handset at an hour-long event. The BlackBerry KeyOne is the final version of the device codenamed "Mercury" that they unveiled at CES last month, and it's by far the most interesting and enticing BlackBerry phone since TCL started licensing the name.
Specifics: BlackBerry keyONE
The KEYone is BlackBerry's first Android handset with a QWERTY keyboard. It's a tall, enterprise-friendly smartphone with BlackBerry's DTEK software dumped on top of the OS. It is quite an attractive phone with solid fit and finish, hewn from aluminum and covered in Gorilla Glass 4 on the front.
LCD, Camera & Processor
The 4.5-inch LCD has a 3:2 aspect ratio and resolution of 1620 x 1080, meaning it's as sharp as it needs to be.
The camera is 12 megapixels and uses a Sony sensor with 1.55-micron pixels. It is also touch-sensitive and has some neat tricks. You can use it to scroll without touching the screen; All 52 letter keys can also be programmed to launch specific apps when you tap or long-press them. F for Facebook, U for Uber, I for Instagram and so on. Inside is a Snapdragon 625 processor and a 3505mAh battery, which you can top up with "Boost," BlackBerry's take on fast charging.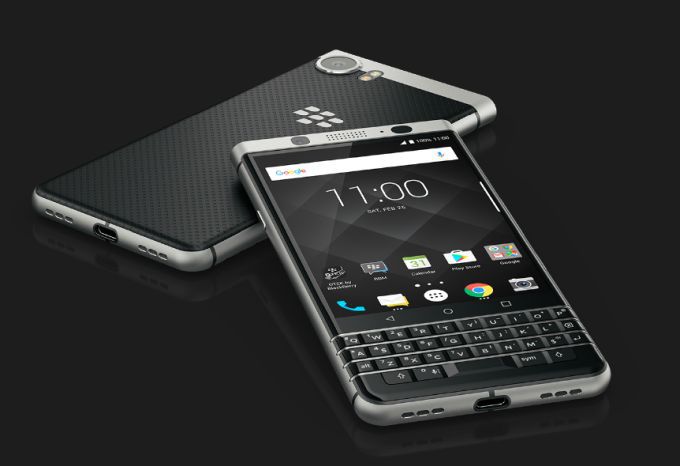 BlackBerry is also concentrating on security with the KeyONE, launching the phone with Android 7.1 and committing to issuing Google's monthly security patches. Among BlackBerry mainstays like BBM and the BlackBerry Hub, the KeyOne comes with the same BlackBerry DTEK software pre-loaded on TCL's earlier BlackBerry devices; it monitors the phone's status, analyzes how secure it is, and gives you granular control over how services are able to use its functions.
Hardware Specs at A Glance
4.5-inch; 1,620×1,080-pixel resolution
Android 7.1
12-megapixel rear camera
8-megapixel front-facing camera
2GHz octacore Qualcomm Snapdragon 625
32GB internal storage
3GB RAM
Up to 2TB expandable storage (microSD card)
3,505mAh battery (nonremovable)
USB-C
Pricing
The phone reminds me of the Priv, which they released way back in 2015. However, the Blackberry keyOne is way cheaper. I hear it will be going on sale this April for $549/£499/€599. (That's almost 300k Naira to my Nigerian folks. Shudders.) It'll be available worldwide through various retailers and carriers — in black.
This phone does look awesome. I can't believe I'm actually considering buying a BlackBerry Phone for the first time in my life. 🙂