Well, for the record, being a professional doesn't mean you've got a Bachelor's degree in tampering with other people's PCs, or you qualify as a geek, or something with a worse name… Being a professional according to Wikipedia, means:

A professional is a member of a vocation founded upon specialized educational training.
The word professional traditionally means a person who has obtained a degree in a professional field. The term professional is used more generally to denote a white collar working person, or a person who performs commercially in a field typically reserved for hobbyists or amateurs.
Most of us think that it's all in the name. Well, sadly, I'll say no. In my years as a web designer, I have looked more like an amateur than a professional simply because I did not know how professionals behave in certain circumstances. For example, I have been known (previously) to design websites without collecting any kind of percentage from my clients. Professionals know that 60-40 ratio is a must. (or at least some kind of ratio) I used to do wonderful designs (if i may say so myself) for outrageously small prices, even though I knew I was doing a disservice to myself and my profession.
In this post, I have compiled like 5 things a professional will do that an amateur wouldn't in web design. I didn't get this from anywhere, these are lessons I have learnt as a web designer, and mistakes I have made. (Feel free to apply it to your own profession if you will)
WHAT PROFESSIONALS DO & AMATEURS DON'T.
1. Shouting Matches. A professional will never shout at, or engage in a shouting competition with a client.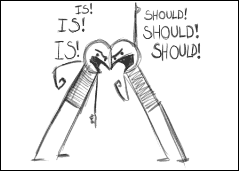 Never. It's the most immature or if you will, amateurish thing you could ever do. It shows you are incompetent and totally reeks of unprofessionalism. (If there ever was such a word!) Most times, I would love to prove to my client that I was right, and I ended up in more shouting matches than I could win. Who lost out in the end? Me. I lost some clients, I lost (however, regained it later) my respect and most importantly, income. So now what happens when I meet a shouting client? I walk away. I walk away from the money and the bulls**t. And in the end, keep my respect. Believe it or not, I've had mean clients. Real mean. But just like in a normal heterosexual relationship, maturity shows when the other person keeps his mouth shut! So if you truly are, or want to be a professional, my friend, then please avoid shouting matches. Bite your tongue. Walk away. Kill a cockroach. But never, ever, ever, exchange words with a client. It is unprofessional.
2. Nickel & dimes. As I write this, a smile creeps onto my face. For so long, my colleagues & web designer friends kept 'yabbing' (a term in Nigeria meaning, insult) me, saying I was  a web designer who kept charging 'nickel and dimes'. I almost even wrote a song on that! But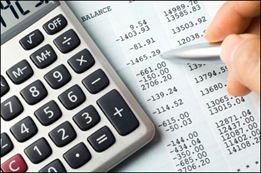 seriously, I was a real pro at undercharging designs I did, even though I felt, justifiably so, that what they were calling 'nickels' were not! They could pay a person's salary 2 times over. But not until I began to really do websites, did I understand what they meant. Professionals never undercharge. That's why they are called professionals.
See, there are no hard and fast rules to how much a professional (in my case, web designer) should charge, but at least there is a bar you should not go below. Sentiments don't work well in business, which is one of the reasons I have decided never to work for family or friends, except those friends are professionals themselves. So what should you charge as a web designer? Look at salary.com and css-tricks for what they think. For a better knowledge, just visit Google and ask, 'how much should a web designer charge'? But remember, professionals do not undercharge.
3. Liars. People say that a successful lawyer is a successful liar. (No offense, please) But sometimes there is some truth in that statement. The world now associates most people who claim to be professional as liars. In web design, we lie about hosting, bandwidth, emails, costing and in fact, people who don't know about computers at all are the ones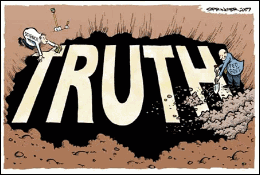 who suffer most at our hands. But professionals try to tell the truth as much as possible. Notice I didn't say that we don't lie. If I did, I would be deceiving the very profession I'm trying to be professional about. You may say, "Zainab, you have no idea what you're talking about. I'm not sure you would be saying this if you were in my shoes!" Well, you're probably right. But I can tell you with a certainty that I have lied to clients before only to wish I had told them the truth earlier. I had a client who didn't know a thing about emails, either yahoo or otherwise. All I had to do was tell open a FREE yahoo personalised email for him and make him think he's paying for it. I opted against it. When I told my fellows, guess what they called me? 'Nickel & dime'. Now, this man has both a Yahoo email and a company email, (which I gave him) and guess which one he uses most?
Like I said, a professional will always be plain. Nobody likes a two-faced man.
4. Ethics.  Have you ever heard of the phrase, ethics of our profession? Professionals have ethics. Rules. The pro
fessional owes a higher duty to a client, often a privilege of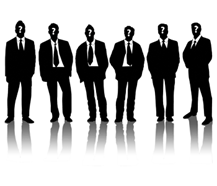 confidentiality, as well as a duty not to abandon the client just because he or she may not be able to pay or remunerate the professional. Often the professional is required to put the interest of the client ahead of his own interests. That's just the plain truth. I have many so called web designers as friends and they have the "love 'em and leave 'em" attitude. They do half-baked websites with lackluster attitude, collect their pay and walk away. I personally believe that such people have no moral values let alone ethical values. Don't see potential clients as just a means of making money. They have lives. They have feelings. They have families. Treat them with respect. That's what professionals do.
5. Paperwork. Nobody wants to deal with a 'quack'. For the sake of your profession and respect, get a degree. The only thing that separates an amateur from a professional is the paperwork. An IT professional is called a professional simply because he has the certifications. In web design there are numerous certifications you can do just to get the 'title'.

I personally don't believe that such things matter, but for the sake of my reputation, I'll get it. In fact, some people have inferiority complexes simply because they don't have the paperwork. I wrote the CIW Certifications and now have the title 'Master CIW Site Designer'. It doesn't mean a thing to me, but imagine the effect I have on my client when he sees that. Talk about intimidation! <Wink!>
But suppose I don't have a degree and all that? I can't really answer that question. I have a degree and the 'required' certifications. What I do know however is that we can be whatever we want to be. I've seen and worked with people without degrees and certifications who are way better than I am. Don't let nobody stop or intimidate you. Act like a professional and people will see you as one.
Wikipedia says some criteria for people being called a professionals include:
Academic qualifications.

Expert and specialized knowledge in field which one is practicing professionally

Excellent manual/practical and literary skills in relation to profession

High quality work in (examples): creations, products, services, presentations, consultancy, primary/other research, administrative, marketing…

Reasonable work moral and motivation. Having interest and desire to do a job well as holding positive attitude towards the profession are important elements in attaining a high level of professionalism.

Participating for gain or livelihood in an activity or field of endeavor often engaged in by amateurs.
In conclusion, peeps, everything I have written down comes from my years of experience as a professional web designer. They aren't hard and fast rules, it just comes from experience.
Just my 2 cents.
Zee.
Technorati Tags: profession,professional,ethics,web designer,website