It's time for our deal of the month.
For OCT, we're offering webdesign & hosting at N80,000 only.
Here's what you get:
Fully functioning website (Built on WordPress, of course. But custom.)
Installation of essential plugins
Contact form
Domain & hosting for one year.
Call/SMS/Whatsapp 08086816356.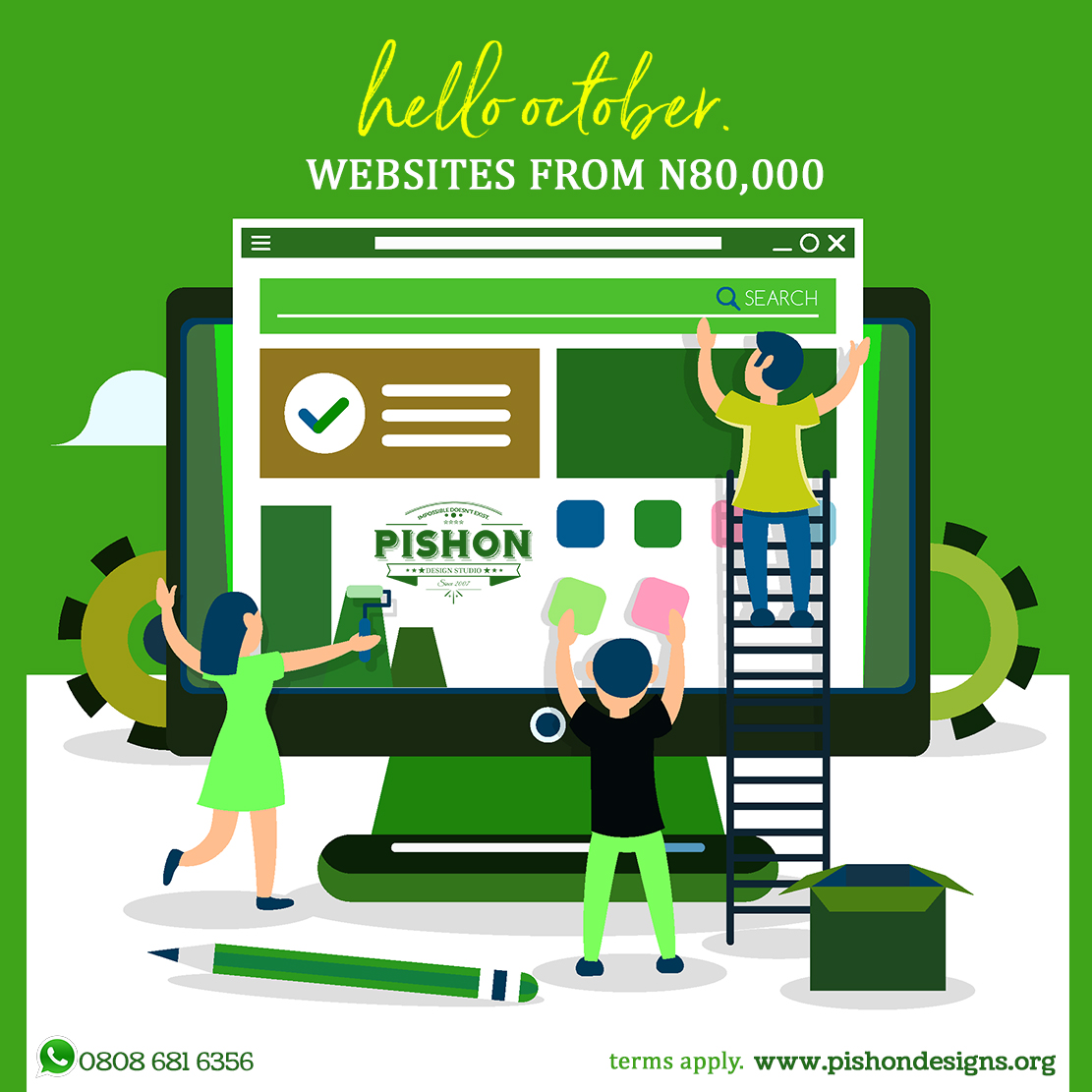 TERMS & CONDITIONS

Just like all our other promotions,
This offer is for a basic website, and is NOT valid for e-commerce, photography or complex designs. (For that, please email us).
This offer ends October 31 2019.
The Domain & hosting is valid for 1 year. To continue, you'll need to renew your hosting.
View our website portfolio here.
Highlighted companies that have benefited from our deal of the month series include MM&B Catering and Odyssey AND SRGroup