It's been a while since our last promo, and it is time to give one away. Interested? Read on…
So… for the duration of July 2018, our websites will go for N99,900. 
Yep! It's our July Promo! Websites and ish.
UPDATE: PROMOTION ENDED.
Yes, we said so! Cheap isn't always bad, so….it's time to design your website for Cheap via another web design deal! Whoops! Just get a basic, totally awesome website for just N99,000 (Naira) only! Interested? Read on!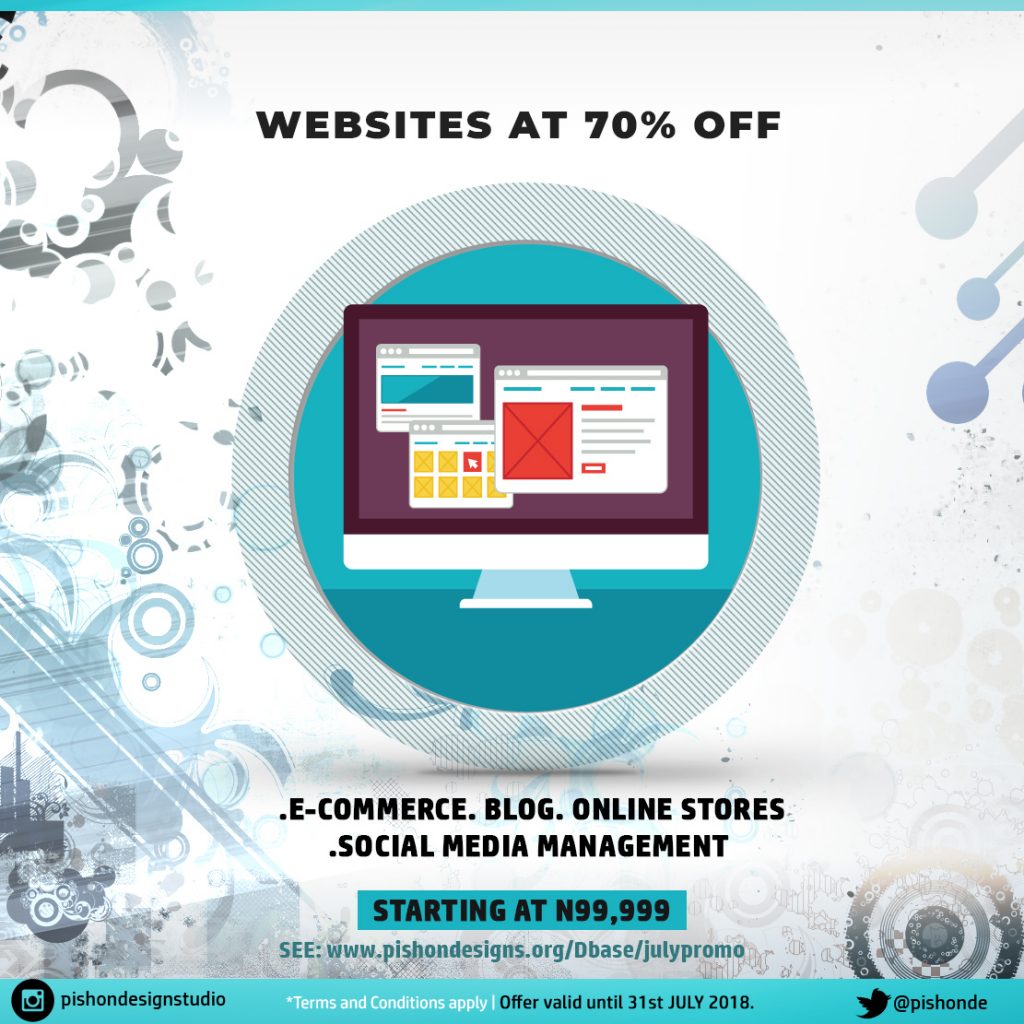 What's in the deal?
First things first, have you checked out our WordPress Designs? You should know the quality of our designs are top notch and not something you'd find in a template somewhere. Here's what you get:
Fully functioning website (Built on WordPress, of course. But custom!)
Installation of essential plugins
Contact form
Blog
Custom company Jotter
For eCommerce websites and store plans, you will have to contact us directly for a discount. 
What you don't get:
Just like all our other promotions,
This offer is on a first-come-first-serve basis.
We do not provide the content for your site. You have to provide your profile.
This offer is for a basic website, and is NOT valid for e-commerce, photography or complex designs. (For that, please Request a quote. Full quote!)
Offer lasts till October 31, 2017.
THIS PROMOTION HAS ENDED. PLEASE REQUEST A QUOTE.
Previous companies that have benefited include MM&B Catering, Malkhoi Farms, and Odyssey.
We recommend InMotion Hosting too. They are top notch!
Kisses,
Zee.